Alberta Children's Hospital Diabetes Clinic
Scholarships
Every year, the Alberta Children's Hospital Diabetes Clinic awards three scholarships to students with diabetes who attend our Clinic.   We offer one $1,000 and two $500 scholarships each year.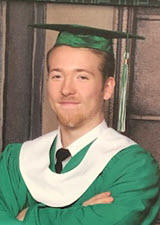 Additional Scholarship Awarded
Due to a generous donation in 2019, we were able to award an additional $500 scholarship which was presented to Kennan.
Message to our website visitors
This site is for information purposes only and should not be used in place of medical advice, instruction and/or treatment.
If you have questions, speak with your child's diabetes health care provider.