Meet our Collaborative
Researchers, healthcare providers, administrators, and public advisors, representing palliative care, health economics, and law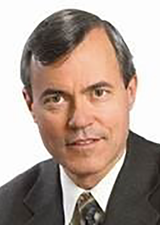 Neil Hagen
Dr. Neil Hagen is a Professor Emeritus in the Departments of Oncology, Clinical Neurosciences and Medicine at the University of Calgary. Throughout the course of his distinguished career he has led a number of major research programs related to the assessment and management of difficult cancer pain problems, knowledge management, health services research, and advance care planning.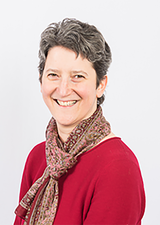 Jessica Simon
Dr. Jessica Simon is an Associate Professor and Head of the Division of Palliative Medicine at the University of Calgary. She is the Physician Consultant for Advance Care Planning and Goals of Care in the Calgary Zone of Alberta Health Services. Clinically, she works as a palliative care physician in Calgary's hospitals.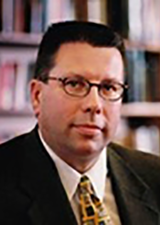 Konrad Fassbender
Dr. Konrad Fassbender is an Assistant Professor in the Division of Palliative Care Medicine at the University of Alberta. He has expertise in health economics, health services research, large administrative datasets, and palliative and end of life care. His program of research concentrates on the effects of health reform and technological change on health and economic outcomes of patients and families living with serious illness.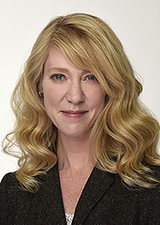 Sara Davison
Dr. Sara Davison is a Professor, bioethicist and health outcomes researcher in the Faculty of Medicine and Dentistry at the University of Alberta. She is a nephrologist with the Northern Alberta Renal Program and heads the Kidney Supportive/Palliative Care Initiatives. Her program of research focuses on the delivery of quality supportive care for patients with advanced kidney failure.  This includes issues such as symptom management, shared decision-making and advance care planning, and the development of clinical decision aids and care pathways.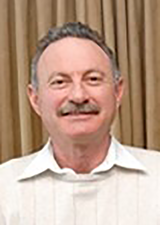 Robin Fainsinger
Dr. Robin Fainsinger is a Professor in the Division of Palliative Care Medicine at the University of Alberta. He is the Clinical Director for the Tertiary Palliative Care Unit at the Grey Huns Hospital, and the Section Chief for the Edmonton Zone Palliative Care Program. He is active in education and research, and has published articles on a number of palliative care topics, with an interest in dehydration, delirium and sedation at the end of life. His present research focus is on developing the Edmonton Classification System for Cancer Pain (ECS-CP).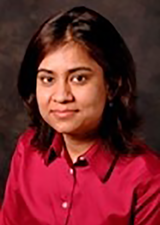 Sunita Ghosh
Dr. Sunita Ghosh is an Assistant Clinical Professor in the Division of Medical Oncology in the Faculty of Medicine and Dentistry at the University of Alberta, and a Research Scientist at the Cross Cancer Institute. Her research interests are in the area of cancer epidemiology, cancer biostatistics in the area of survival methods, quality of life, longitudinal data and complex survey data analysis.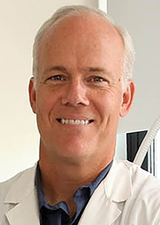 Daren Heyland
Dr. Daren Heyland is a critical care doctor at Kingston General Hospital and a Professor of Medicine and Epidemiology at Queen's University, Kingston, Ontario, Canada. He currently serves as the Director of the Clinical Evaluation Research Unit (CERU) at the Kingston General Hospital, which functions as a methods center for multicenter clinical research. His research interests include nutritional therapy in the context of critical illness; and end-of-life care, aging, patient preferences, and clinical decision-making.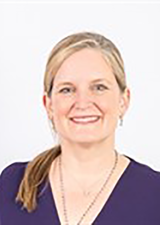 Jayna Holroyd-Leduc
Dr. Jayna Holroyd-Leduc is the Department of Medicine Deputy Head (academic), Geriatric Medicine Division Head, and Professor in the Departments of Medicine and Community Health Sciences at the University of Calgary. She is the Brenda Strafford Foundation Chair in Geriatric Medicine. Her major research interests involve the use of quality improvement and knowledge translation science to improve the care provided to older adults.
Jonathan Howlett
Dr. Jonathan Howlett is a Clinical Professor of Medicine in the Department of Cardiac Sciences at the University of Calgary. He is President of the Canadian Heart Failure Society, and Director of Heart Failure at Calgary's Foothills Medical Centre. His research interests are in the areas of heart failure, evaluation of health care delivery, outcomes and knowledge translation.
Karen Macmillan
Karen Macmillan is the Senior Operating Officer, Acute Services for the Grey Nuns Community Hospital and Senior Lead for the palliative/end-of-life strategy in Edmonton, Alberta. She has been engaged in palliative care research and education for over 20 years, has served on a variety of committees and task forces and has published extensively in this field.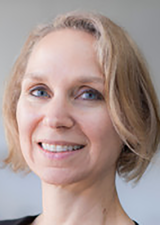 Nola Ries
Nola Ries is an Associate Professor in the Faculty of Law at the University of Technology Sydney, Australia. She has expertise in health law and policy, with a particular focus on: law, ageing and health; legal aspects of health system reform; governance of health research; regulation of health practitioners; public health law; and health technology regulation. She has a keen interest in interprofessional collaboration, including health-justice partnerships, to improve access to justice and health outcomes through integrated service provision.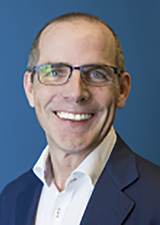 Gordon Self
Dr. Gordon Self is the Chief Mission and Ethics Officer for Covenant Health, providing executive leadership for clinical and organizational ethics, mission integration, diversity and spiritual care. He holds a doctorate in organizational ethics with a focus on discernment and decision-making.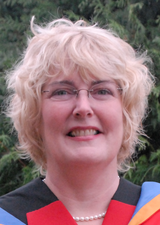 Ann Syme
Dr. Ann Syme is the Dean of the Faculty of Nursing at Langara College, Vancouver, BC. She has expertise in strategic planning, conception and introduction of new models of care, interprofessional leadership and team development, network creation and development, program development, implementation and resource acquisition, and research skills.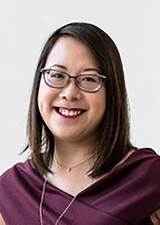 Amy Tan
Dr. Amy Tan is an Associate Professor and academic family physician and hospice physician in the Department of Family Medicine at the Cumming School of Medicine, University of Calgary. Her research interests focus on empowering quality advance care planning in family medicine, supporting community-based primary palliative care, and effective teaching of shared decision-making with patients and families for medical learners at all stages of training.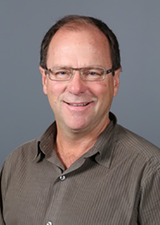 Eric Wasylenko
Dr. Eric Wasylenko is a Clinical Associate Professor in the Division of Palliative Medicine, Department of Oncology at the University of Calgary, a Clinical Lecturer at the John Dossetor Health Ethics Centre at the University of Alberta, and is Medical Director, Health System Ethics and Policy for the Health Quality Council of Alberta. He is a palliative care physician and Clinical Ethicist with advisory roles for various government and healthcare organizations.
Tracy Lynn Wityk Martin
Tracy Lynn Wityk Martin is the Provincial Lead for Palliative End of Life Care Practice Development with Community, Seniors, Addictions, and Mental Health, Alberta Health Services. Tracy Lynn led the evaluation of Advance Care Planning/ Goals of Care in Calgary Zone from its initial development through implementation and ongoing integration into practice through her prior role as Quality Specialist. Tracy Lynn has a passion for making evaluation manageable and meaningful. Her research interests include advance care planning and goals of care, health systems, patient outcomes, care across the continuum and palliative/ end of life care.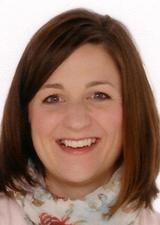 Patricia Biondo
Dr. Patricia (Trish) Biondo is the Research Manager for the Division of Palliative Medicine at the University of Calgary. She holds a PhD in nutrition and metabolism from the University of Alberta. Trish has expertise in grant preparation, proposal development, clinical trials administration, project management and reporting, and knowledge dissemination. 
Maureen Douglas
Maureen Douglas is a Senior Research Coordinator at the University of Alberta. She is a lawyer with expertise in health policy, programs and research, with a particular interest in medical-legal issues.