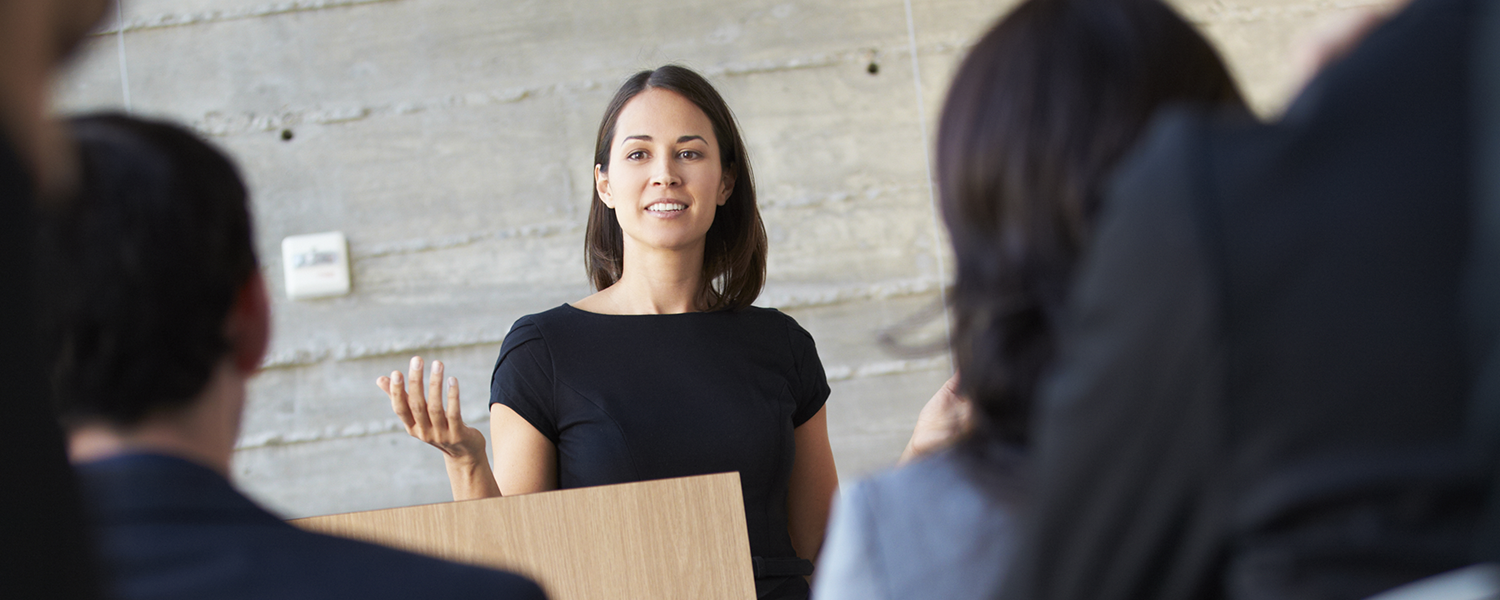 Presentation archive
View presentations organized by our four CRIO objectives
Objective 1: What did we learn about barriers, facilitators, and readiness to participate in ACP in Alberta?
Objective 2: What did we learn about tools for ACP education and engagement in Alberta?
Objective 3: What did we learn about indicators to monitor ACP uptake in Alberta?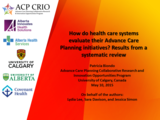 Systematic review of healthcare systems' evaluation
How do healthcare systems evaluate their Advance Care Planning initiatives? Results from a systematic review
European Association for Palliative Care (EAPC) 2015 Conference, May 8-10, 2015, Copenhagen, Denmark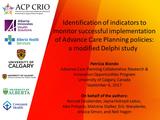 Delphi study to identify indicators
Identification of indicators to monitor successful implementation of Advance Care Planning policies: a modified Delphi study
6th International Conference on Advance Care Planning and End of Life Care (ACPEL), September 6-9, 2017, Banff, AB
Objective 4: What did we learn about the economic costs and consequences of ACP implementation in Alberta?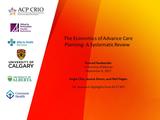 Economics of ACP
The Economics of Advance Care Planning: A Systematic Review
6th International Conference on Advance Care Planning and End of Life Care (ACPEL), September 6-9, 2017, Banff, AB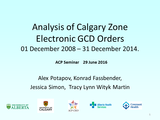 Analysis of electronic GCD orders
Analysis of Calgary Zone Electronic GCD Orders 01 December 2008 to 31 December 2014
ACP CRIO Seminar Series, June 29, 2016, Calgary, Alberta
Program-spanning presentations

Pre-conference workshop at ACPEL 2017: learnings from Alberta
Transforming healthcare through Advance Care Planning and Goals of Care Designation uptake: learnings from Alberta
Pre-conference workshop at the 6th International Conference on Advance Care Planning and End of Life Care (ACPEL), September 6-9, 2017, Banff, Alberta