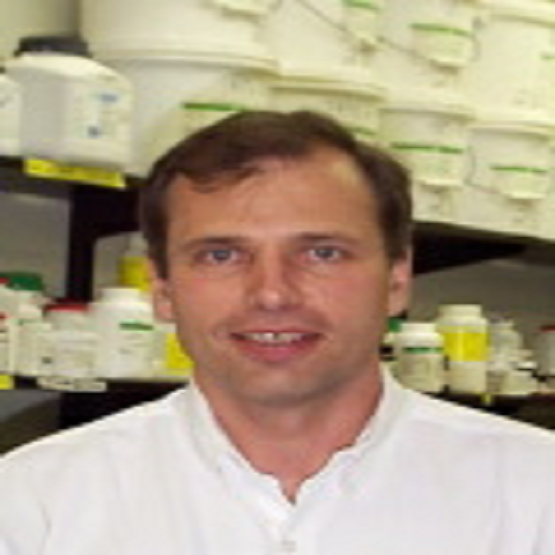 Professor, Department of Microbiology & Infectious Diseases (MIID)Immunology & Infectious Diseases
Contact Information:
Biochemistry & Molecular Biology
Microbiology, Immunology & Infectious Diseases (MIID)
Address: 1867 Health Science Centre
Phone: (403) 220-3703
Fax: (403) 210-9747
Email: schryver@ucalgary.ca
Cirriculum Vitae:
B.Sc. Honours, University of Saskatchewan, 1976
Ph.D., Biochemistry, University of Alberta, 1981
M.D., University of Calgary, 1984
Potential Graduate Supervisor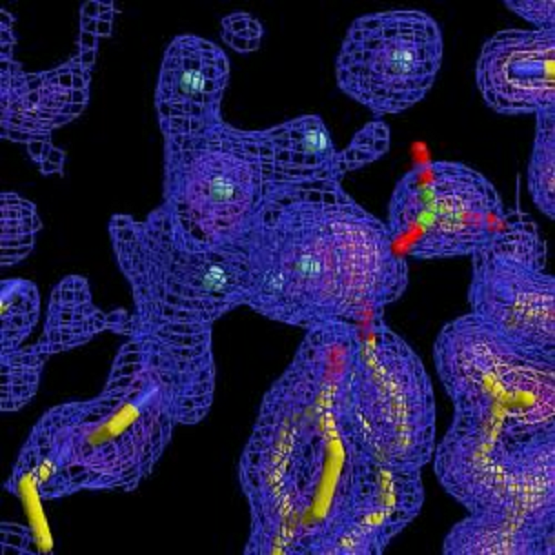 Our laboratory is interested in the pathogenesis of bacterial infections and the development of vaccines for their prevention. The primary focus is on a system we discovered that allows certain Gram-negative bacteria to obtain iron for growth in vivo by directly obtaining iron from the host's iron binding proteins, transferrin and lactoferrin. This system involves receptors at the bacterial surface that bind transferrin or lactoferrin as a first step in the iron acquisition process. The two main goals of our research are to determine the detailed mechanisms involved in the iron uptake pathway and to develop effective vaccines and therapeutic agents against pathway components.
The surface receptors are essential for survival of the bacteria in vivo, indicating that they are ideal vaccine targets. Receptor proteins from different bacteria that cause meningitis, lung infections and ear infections in humans and pneumonia in cattle and pigs have been tested for efficacy and licensed to companies interested in developing human and veterinary vaccines. However, vaccine development is currently hampered by antigenic variation of the receptor proteins. Our goal is to develop effective, broad-spectrum, long-lasting vaccines based on the conserved regions of the receptor proteins that are required for function.
A combination of biochemical and molecular biological approaches is currently being used to characterize the interaction between the receptor proteins and host iron-binding proteins. Protein crystallography studies are being implemented to determine the three-dimensional structure of the receptor proteins and to delineate the molecular details of the ligand-receptor interaction. This information will aid future studies designed to determine the molecular mechanisms involved in iron removal and transport. The detailed information on the conserved receptor-ligand interaction will also be used for rational design of broad-spectrum, 'structure-based' vaccines by protein engineering using selected protein scaffolds. This 'structure-based' approach also has the potential for development of multivalent vaccines using conserved epitopes from different antigens and pathogens. We have developed a novel strategy of using site-directed mutants in the periplasmic iron binding protein to probe the process of iron removal from transferrin and transport of iron across the outer membrane. This approach enabled us to demonstrate that high affinity binding by the periplasmic binding protein is required to drive the transport process. This system effectively provides a measure of affinity of transferrin in the receptor complex for iron and will be used to evaluate the effect of modifications of the receptor proteins and of transferrin on the iron removal process so that detailed molecular mechanisms can be determined.
The periplasm-to-cytoplasm branch of the pathway is being delineated by a combination of biochemical and molecular biological approaches complemented by protein crystallography studies. Structural studies with mutant and wild-type periplasmic iron binding proteins have provided insights into the iron binding and release processes. These studies are being extended to include other metal binding periplasmic proteins for comparative analyses. Insights from our structural studies of the periplasmic proteins are being used to develop approaches for characterizing the interaction with the inner membrane transport complex, which also is a target for structural studies. The detailed characterization of this interaction and delineating the mechanism of iron removal and transport would provide a rational basis for development of therapeutic agents designed to interfere with this process.
As a complement to our efforts in developing broad-spectrum structure-based vaccines we are interested in developing novel systems for vaccine production and delivery that would be suitable for global vaccination programs. Preliminary studies suggest that a novel plant expression system for oil seed plants developed by Dr. Maurice Moloney can provide an inexpensive and simple means of producing complex vaccine formulations. We are currently exploring international collaborations geared at development of vaccines for global applications.
Photo of electron density map of the iron binding site of the E57A mutant periplasmic binding protein.
5,292,869 -- Method for isolating and purifying transferrin and lactoferrin receptor proteins and vaccines containing the same. Previously issued, related patents: 5,141,743
6,060,058 -- Vaccine for conferring bacterial immunity containing lactoferrin receptor protein.
6,326,350 , -- Transferrin receptor subunit proteins of Neisseria meningitidis. Previously issued, related patents: 6,028,049 -- Compositions comprising the Tbp2 subunit of the transferrin receptor of Neisseria meningitidis. 5,928,650, 5,618,540 -- Subunit vaccine against Neisseria meningitidis infections and corresponding subunits in the purified state. 5,618,541 -- Vaccine against Neisseria meningitidis infections.  
6,348,198 -- Lactoferrin receptor protein . Previously issued, related patents: 6,344,200, 6,211,343 , and 6,048,539.
7,118,749, 6,361,779 -- Transferrin receptor genes. Previously issued, related patents: 6,358,727 -- Haemophilus transferrin receptor genes,
6,262,016, 6,015,688, 6,008,326 -- Transferrin receptor antibodies, 5,922,841 -- Recombinantly produced transferrin receptor of Haemophilus, 5,922,562 -- Nucleic acids encoding transferrin receptors, 5,922,323 -- Transferrin receptor genes and immunogenic compositions derived therefrom, and 5,708,149 -- Method for producing purified recombinant Haemophilus influenzae transferrin binding proteins
6,391,316 -- Vaccine compositions comprising Haemophilus somnus transferrin-binding proteins and methods of use.
7,241,449 -- Transferrin receptor genes of Moraxella. Previously issued, related patents: 6,440,701, 6,437,096 -- Transferrin receptor of Moraxella, 6,090,576 -- DNA encoding a transferrin receptor of Moraxella.
6,610,506 -- Transferrin binding proteins of Pasteurella haemolytica and vaccines containing same.
6,887,686 -- Cloning and expression of Haemophilus somnus transferrin-binding proteins.