Events
WISHES hosts learner wellness scholarship events, including seminars and symposia.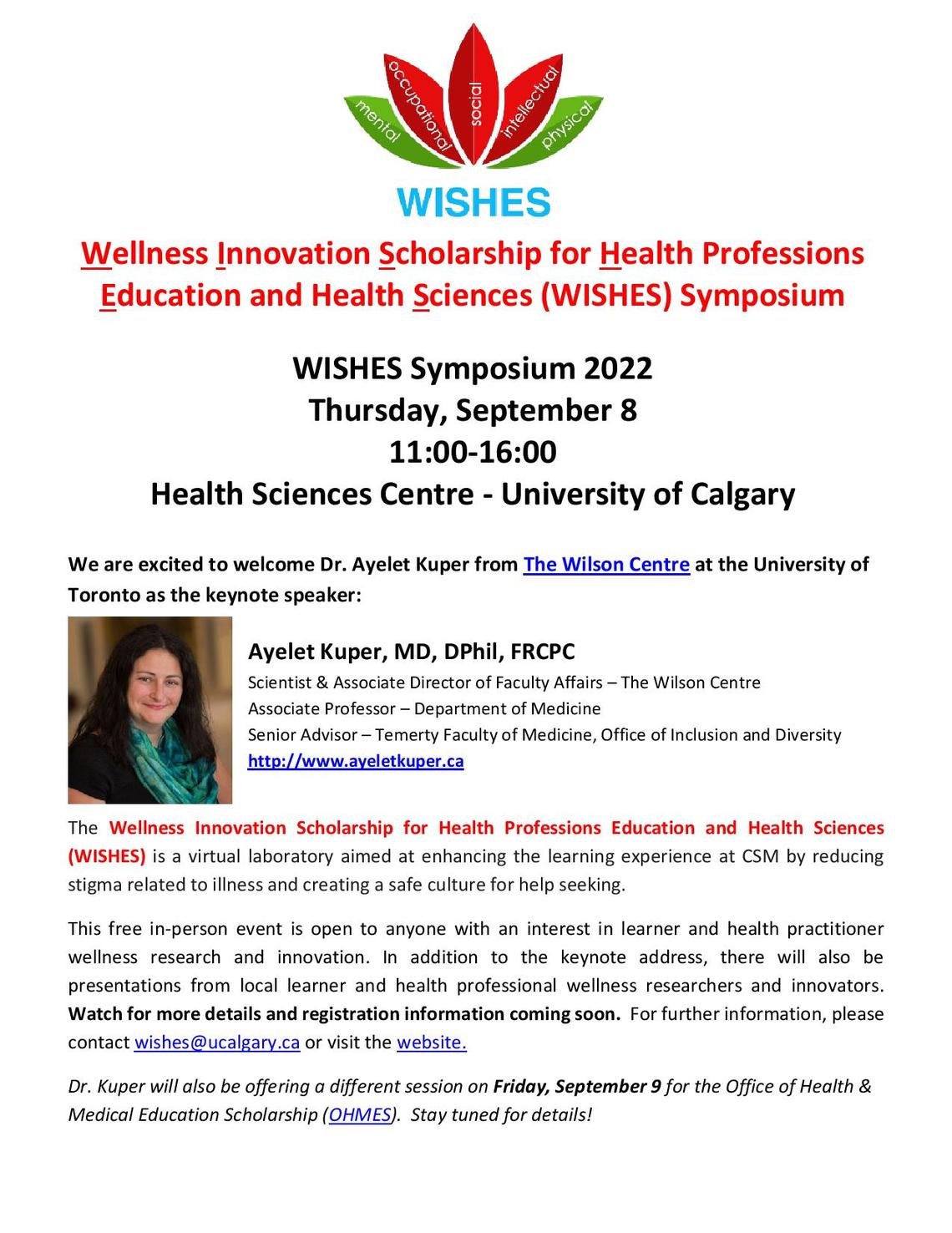 The second WISHES Symposium "Lived Experience" was held on-line on March 18, 2021.  The event included a well-received keynote address by Dr. Neera Jain (University of Auckland) on medical training and learners with disabilities, and presentations on mindfulness, the Black Medical Students' Association Calls to Action and learner well-being in a disrupted training environment.  The event concluded with a panel discussion focused on members' lived experiences with wellness as a structural issue. 
There were 47 attendees, with representation from the Cumming School of Medicine, Nursing, University of Calgary Qatar, University of Alberta, University of British Columbia, and Alberta Health Services.  Feedback for all sessions was overwhelmingly positive.
We would like to thank the presenters, panel members and attendees, for making this event possible.  Part 2 of the symposium will be held October 14, 2021 and will highlight local well-being research in health professions education