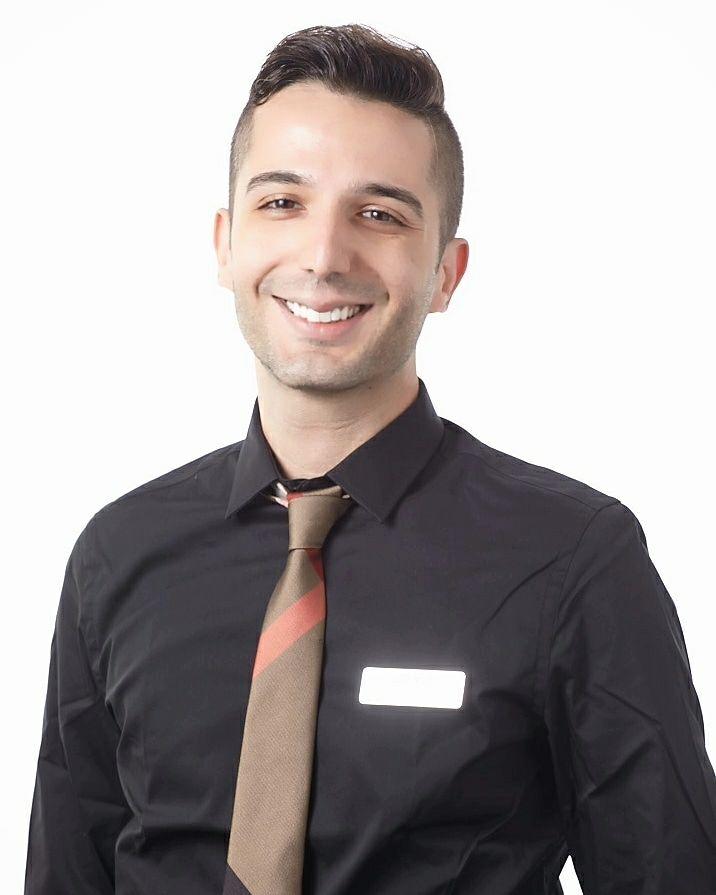 Dr. Iman Yazdanbod, BHSc'12
Dentist
BHSc Hons. - Bioinformatics - University of Calgary
Doctor of Medicine in Dentistry (DMD) - McGill University 
The BHSc program provided me with a lot of research opportunities.
What is your favorite BHSc memory? 
My favourite memory from the BHSc program is joining the 2009 iGEM team. iGem is a fantastic opportunity to work on a super cool project with a bunch of friends and then present it at MIT, where you get to meet so many interesting and successful people. It opens up doors to many opportunities such as connections for graduate schools afterwards.  
 
Looking back, what advice would you give yourself as a student?
The advice would be to not see the real world and academic world as two separate entities. Try to make early connections between what you are learning and their real-life applications. You will be surprised how many great ideas will jump to your mind. Meanwhile, try to enjoy every minute of it. My time as an undergraduate student is one of the best times I ever had in my life so far! 
 
What is the best thing about your current job?
As an undergraduate student, I was looking to get myself into a career, where I can make good living, while being my own boss, doing what I really enjoy doing. My passions are medicine and interacting with people. I found dentistry to provide me with all I was looking for in a job.
 
How has your career evolved?
Currently, I am practicing general dentistry in Calgary. After receiving my BHSc degree majoring in Bioinformatics, I studied Doctor of Medicine in Dentistry (DMD) at McGill University in Montreal. It has been almost five years since I returned back to Calgary.
How did your BHSc degree help you get to where you are now/current career? 
The BHSc program provided me with a lot of research opportunities. The BHSc program provided me with many options. I could decide to pursue a graduate program in biotech/bioinformatics, or I could go into professional schools such as medicine or dental school. Above I mentioned how I found dentistry to be suiting for me and my lifestyle. I love what I do and I am a firm believer that the BHSc program provided me with the means to get into the dental program.  
 
What is the best piece of advice you have received during your career journey?
Well, I got two! One is sky is the limit and second is the expert is someone who does the basics perfectly and consistently.