The International Genetically Engineered Machine (iGEM) competition is entirely student initiated. The University of Calgary competes as a multi-faculty team in this annual contest to use synthetic biology to solve real-world problems.
Past projects have tackled a breadth of questions, which include: Can genetically modified bacteria really help clean up tailings ponds? Can we extract the building blocks of plastic from human waste to generate 3D printing material on long-term space journeys?
iGEM is the world's premiere undergraduate synthetic biology competition. Student teams are given a kit of biological parts at the beginning of the summer from the Registry of Standard Biological Parts. Working at their own schools over the summer, they use these parts and new parts of their own design to build biological systems and operate them in living cells. This project design and competition format is an exceptionally motivating and effective teaching method.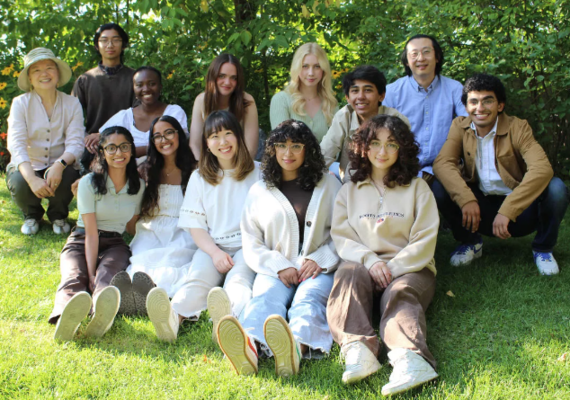 UCalgary undergrad team creates plastic replacement to cut down on food waste
Four BHSc students among this year's UCalgary iGEM team that competed in this year's iGEM Grand Jamboree in Paris. The 2022 team received international recognition for their stronger, last-longer food packaging.