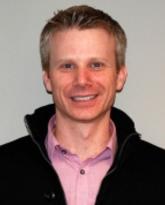 Douglas Mahoney
Associate Professor
Microbiology, Immunology & Infectious Diseases
Associate Professor
Department of Biochemistry & Molecular Biology
Member
Alberta Children's Hospital Research Institute
Arnie Charbonneau Cancer Institute
Ph.D. (Doctor of Philosophy)
Research and teaching
Research Activities
Based on very promising phase I-II clinical data, several oncolytic viruses have recently been approved for late stage evaluation in human cancer patients. As such, these agents may soon provide an exciting alternative to drug-based therapies for some cancers. Non-pathogenic oncolytic viruses distinguish tumor from normal because of cancer-specific genetic defects, and often lead to long-term cures in previously resistant preclinical cancer models. My lab studies the interactions between oncolytic viruses (OV) and mammalian host tumor cells and normal inflammatory and immune cells in the tumor microenvironment.
The short-term goals of my research program are to:
(1) interrogate cancer genomes for opportunities to improve virus spread and induce bystander killing in tumors and
(2) probe the tumor microenvironment for opportunities to enhance virus-induced tumor targeting by the host's immune system.
In the long-term, my vision is to develop and test novel oncolytic and adjunctive therapeutics, primarily for solid tumors of brain, neuroendocrine and soft-tissue origin.