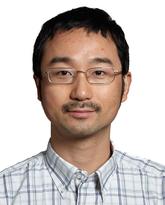 Quan Long
Associate Professor
Department of Biochemistry & Molecular Biology
Member
Alberta Children's Hospital Research Institute
Member
Hotchkiss Brain Institute
Genomics Proteomics and Bioinformatics
Ph.D. (Doctor of Philosophy)
Research and teaching
Research Activities
Please visit Dr Long's GoogleSite for his up-to-date research activities.
Research Areas:
Genomics Proteomics and Bioinformatics
Biography
Quan Long, PhD, was trained in both mathematics and computer science. His current research focuses on phenotype predictions and gene mapping via integration of multiscale –omics using statistics and informatics. He is also interested in within-host evolutionary analysis using sequences data that may lead better prediction of disease status such as cancer progression and pathogen antimicrobial resistance. He was a staff R & D engineer analyzing memory leak at IBM Research; then a staff scientist serving for the 1,000 Genomes Project and other evolution-focused projects at the Wellcome Trust Sanger Institute. Afterwards, he assumed the position of a postdoc fellow at the Gregor Mendel Institute, working on methods development as well as real data analysis for NGS-based variants calling, association mapping, and population genetics. Before joining University of Calgary, he was an assistant professor (research track) in Icahn School of Medicine at Mount Sinai, working on phenotype predictions and gene expression networks.
RESEARCH PERSONNEL:
Tineke Asma-Schollaardt, Research Technician
Abhishek Shukla, Postdoctoral Fellow
Da Li, Postdoctoral Fellow
Jingni (Jennifer) He, PhD Graduate Student
Qing (Leah) Li, PhD Graduate Student
Anne Bian, PhD Graduate Student
Deshan Perera, PhD Graduate Student
Christian Chan, PhD Graduate Student
Xiang He, PhD Graduate Student
David Enoma, PhD Graduate Student
Ariel Ghislain Kemogne Kamdoum. PhD Graduate Student
Scott Wang, MSc Graduate Student
Hamid Hamidi, MSc Graduate Student
Archibald Chain, MSc Graduate Student
Susana Escobedo, Administrative Assistant