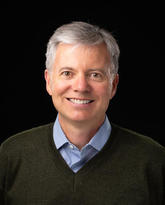 Marc Poulin
Professor
Hotchkiss Brain Institute, Libin Institute
Brenda Strafford Foundation Chair in Alzheimer Research
D.Phil Human Cerebrovascular Physiology
University of Oxford, 2000
Ph.D Respiratory Physiology and Ageing
University of Western Ontario, 1993
F.Physiol Fellow
The Physiological Society of Great Britian , 2017
Certificate Programme Spécialisé de B.É.P.S
Faculty of Kinesiology, Université Laurentienne, 1986
Certificat de Bilinguisme
Université Laurentienne, 1986
Research
Research Activities
Healthy Brain Aging and Dementia
The Brain in Motion II Study is examining the relationship between exercise, cerebral blood flow, and cognition in older adults who are at increased risk of Alzheimer's Disease and related dementias and the role that exercise might play in the prevention of cognitive decline.
We are looking for 264 individuals to volunteer in an 18-month randomized controlled trial, which includes either a six-month aerobic exercise program, or a six-month stretch and strength program.
For more details visit our website here.
Integrative Human Physiology
Our research strives to yield important new knowledge about the basic mechanisms that regulate cerebral blood flow (CBF) in humans.
Regulation of CBF involves complex integration of multiple systems and is affected by physiological and environmental conditions. Thus, it is important to understand the integrated regulations of these systems under controlled environmental conditions.
The infrastructure within our laboratory is essential to help us carry out integrative studies to better understand the human brain circulation.
We possess the following systems and equipment:
For more details on our research, including the systems and equipment we use, visit our website here.
Sleep
In healthy humans, brain blood flow is influenced by changes in the levels of oxygen and carbon dioxide in the circulating blood. However, the brain's important ability to regulate its blood flow is impaired in disease processes such as obstructive sleep apnea (OSA). People who have OSA stop breathing intermittently throughout the night, resulting in repeated episodes of low oxygen and high carbon dioxide in the blood. Because of these repeated episodes, the ability of the brain vessels to regulate blood flow becomes impaired. This impairment can lead to hypertension and stroke. The mechanisms that regulate brain blood flow in health, and how these mechanisms become impaired with disease, is poorly understood. We are studying, in an experimental human model of intermittent hypoxia during sleep, the effects of intermittent hypoxia on the regulation of brain blood flow and the role of changes in brain blood flow on the stability of breathing. We are also studying the extent to which the brain blood flow response to low oxygen is altered in a broad range of patients with moderate to severe OSA. Finally, we are trying to determine if the brain blood flow impairments observed in untreated OSA patients can be corrected after treatment with night-time continuous positive airway pressure. This work may help us better understand conditions such as hypertension, OSA, stroke and aging, in which endothelium-dependent relaxation (i.e., relaxation of cells that line brain blood vessels) by nitric oxide is impaired. Our research will provide useful information about how well treatment for OSA reverses brain blood flow impairments that may lead to stroke. Ultimately, this will translate into improved health and disease prevention for Canadians.
For more details on our research, including the techniques and equipment we use, visit our website here. Additional details are included on the Canadian Sleep Society Researchers Map website here.
High Altitude Physiology
Athletic populations and those participating in leisure or work activities at high altitude also stand to benefit from this research. At higher altitudes, the partial pressure of oxygen decreases, making exercise and physical activity more difficult. A better understanding of ventilatory and cerebrovascular acclimatization is an important area of study that will help us better understand altitude-related disorders such as acute mountain sickness, high altitude cerebral edema and high altitude pulmonary edema. This program is part of a new and exciting initiative in Mountain Medicine and High Altitude Physiology at the University of Calgary.
Dr. Poulin leads a graduate training specialization program in Mountain Medicine and High Altitude Physiology. Since 2010, our team has been collaborating with partners in South America. In one instance, we are interacting with Canadian mining companies to better understand the challenges imposed on miners working at high altitude in South America. In another instance, we are conducting high altitude research projects at the ALMA Observatory in Northern Chile.
Role of Exercise in Prevention and Management of Chronic Diseases
Exercise physiology knowledge is increasingly recognized as a necessary building block for disease prevention and treatment paradigms. Research in exercise physiology has shown that the many benefits of regular exercise are irrefutable, but we need to further explore the optimal exercise dose and modality for different clinical populations.
The CTEP Laboratory is a state-of-the-art research facility dedicated to health promotion and wellness for all by advancing and translating knowledge on the role of exercise in the prevention and management of chronic disease.
For more details on our research, including the systems and equipment we use, visit our website here.
Administrative Assistant
Farhat Ashraf
Farhat.ashraf@ucalgary.ca
403 220 5986
Biography
Marc Poulin is Professor of Physiology in the Cumming School of Medicine (Departments of Physiology & Pharmacology, and Clinical Neurosciences) and the Faculty of Kinesiology. He is a member of the Hotchkiss Brain Institute, the Libin Cardiovascular Institute of Alberta, and the O'Brien Institute of Public Health. He also holds the Brenda Strafford Foundation (Endowed) Chair in Alzheimer Research. He obtained a Bachelor of Physical and Health Education (Honors) from Laurentian University (Sudbury, Ontario; 1986), an MA and PhD in Exercise Physiology from the University of Western Ontario (London, Canada; 1988 and 1993) and a DPhil in Respiratory and Cerebrovascular Human Physiology from the University of Oxford (New College; Oxford, UK; 1999). He is an internationally recognized leader in cerebrovascular regulation, sleep, high altitude physiology, and in the processing of biological signals. The Poulin Lab uses transcranial Doppler ultrasound, NIRS, neuroimaging, and novel approaches (i.e., dynamic end-tidal forcing technique) to probe human physiology in health, disease and across the lifespan. Dr. Poulin has also worked with a number of industrial partners (e.g., Polar Electro Oy and ALMA). Dr. Poulin has had the privilege of supervising over 200 trainees, including 20 postdoctoral fellows and over 25 graduate students. Poulin has a track record of supporting women in science with 63% of trainees identifying as women. Previous trainees hold faculty positions at top universities in Canada and abroad (France, Australia, Japan). Dr. Poulin has published over 120 scientific papers. His work has been received 7000 citations and has an H-factor of 46.
Dr. Poulin leads a graduate training specialization program in Mountain Medicine and High-Altitude Physiology at the University of Calgary. This program aims to recruit Indigenous Peoples of under-developed mountainous countries. Since 2010, he has been interacting with Canadian mining companies to better understand the challenges imposed on miners who work at high altitude in South America. He currently serves on the scientific advisory board of the International Hypoxia Symposia Conference series and served as Editor for the journal Experimental Physiology (Physiological Society, UK; 2013-2017). He holds grants from the Canadian Institutes of Health Research and the Natural Sciences and Engineering Research Council of Canada. Dr. Poulin is Co-Director of the NSERC BRAIN CREATE Interdisciplinary Training Program for New Neurotechnologies (2019-2026). This program has dedicated trainee positions for Indigenous trainees from across Canada.
Equity, Diversity, Inclusion: Dr. Poulin's research group strives to recruit and accommodate trainees with diverse training and backgrounds. Trainees have access to career development and advancement opportunities regardless of sex, gender and background. Dr. Poulin's trainees reflect a wide range of age (17-81 years), racialized groups and cultures. Dr. Poulin has supported trainees from many different countries including Canada, Brazil, France, Ireland, Italy, Japan, Nepal, Nigeria, Switzerland, UK and the USA.
Awards
Guenter Distinguished Achievement Award for International Health, Cumming School of Medicine, University of Calgary. 2017
School of Human Kinetics Exceptional Alumni Award, Laurentian University/Université Laurentienne. 2014
Watanabe Distinguished Achievement Award , Faculty of Medicine University of Calgary. 2008
AHFMR Heritage Research Prize for Medical Scholarship, Alberta Heritage Foundation for Medical Research. 2005
Diploma, The International Summer School in Copenhagen, Panum Institute, Copenhagen Denmark. 1999
Post-Doctoral Fellowship, Heart and Stroke Foundation of Ontario, (Held at: Laboratory of Physiology, Univ. of Oxford, U.K.). 1996
Scholarship for Goethe Institute German Language Course, Deutscher Akademischer Austauschdienst, Bonn Germany. 1996
Post-Doctoral Fellowship, Medical Research Council of Canada, (Held at: Laboratory of Physiology, Univ. of Oxford, U.K.). 1993
Graduate Research Fellowship Faculty of Graduate Studies, The University of Western Ontario. 1992
Graduate Studies Research Award, Faculty of Graduate Studies, The University of Western Ontario. 1992
Advanced Studies Bursary, Gerontology Research Council of Ontario. 1990
Graduate Studies Fellowship Health Research Personnel Development Program, Ontario Ministry of Health. 1990
Ontario Graduate Scholarship, Ontario Ministry of Colleges and Universities. 1989
Faculty Entrance Scholarship, Ph.D. program, The University of Western Ontario. 1988
Faculty Entrance Scholarship, M.A. program, The University of Western Ontario. 1986
CAHPER Student Award, Canadian Association for Health, Physical Education and Recreation. 1985
Bourse pour etudier en francais, Ministere des Colleges et Universites, Province de l'Ontario. 1982
Bourse d'Admission, programme specialise de B.E.P.S., Universite Launentienne. 1982