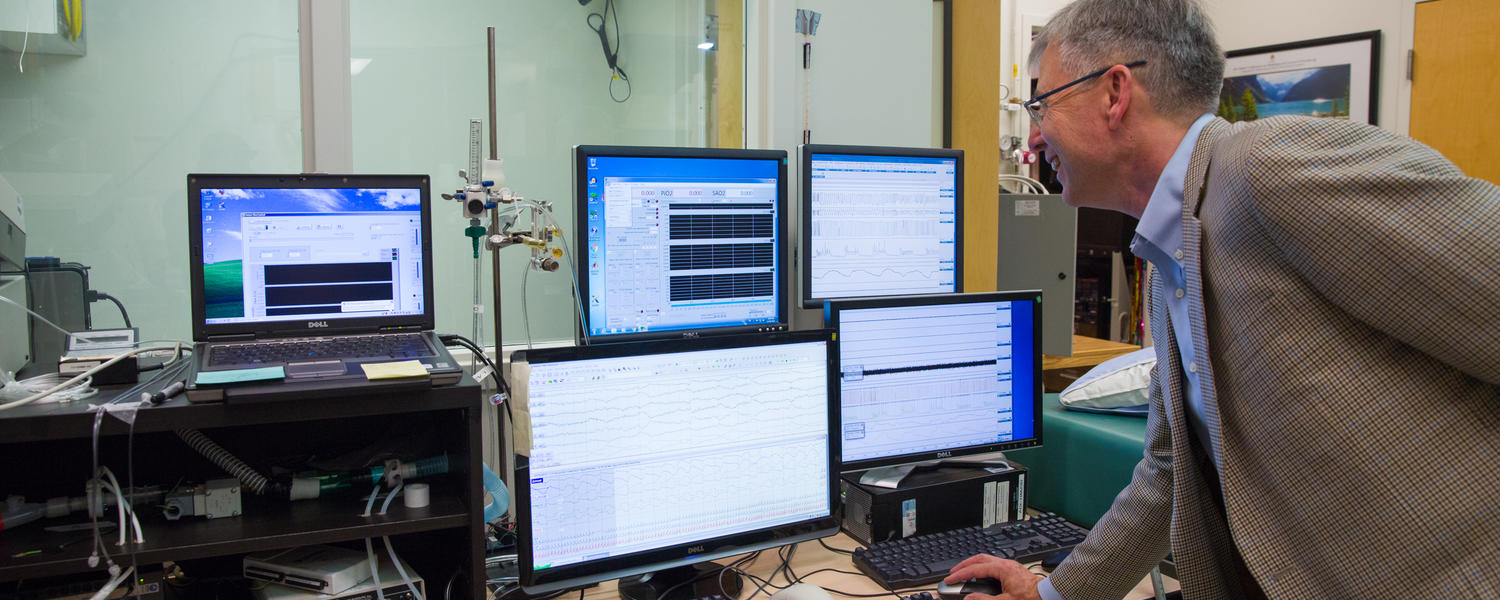 Our Research: An Integrated Approach
The Laboratory of Human Cerebrovascular Physiology has the capabilities to conduct integrative studies on human physiology and brain circulation, including the effects of sleep disorders and hypoxia.
Physical inactivity is an established risk factor for stroke and other age-related disease.
Our research strives to yield important new knowledge about the basic mechanisms that regulate cerebral blood flow (CBF) in humans.
Regulation of CBF involves complex integration of multiple systems and is affected by physiological and environmental conditions. Thus, it is important to understand the integrated regulations of these systems under controlled environmental conditions.
The infrastructure within our laboratory is essential to help us carry out integrative studies to better understand the human brain circulation.
We possess the following systems and equipment:
Dynamic End-tidal Forcing

By monitoring the end-tidal partial pressures of expired gases and comparing them with desired values, the forcing system is able to generate the desired arterial gas profile by performing appropriate adjustments to the inspired gases. The system is also capable of measuring oxygen consumption during exercise and delivering hypoxic and hypercapnic conditions to the subject.

Transcranial Doppler Ultrasound

The transcranial Doppler (TCD) ultrasound system is capable of yielding beat-by-beat indirect measures of cerebral blood flow.

Our data acquisition computer also records heart beat events from an electrocardiogram using electrodes attached on the subject, and a non-invasive continuous measurement of finger arterial pressure.

Exercise Apparatus

These components include a cycle ergometer and a 12-lead ECG.

This modality of exercise is chosen in our laboratory to ensure stable measurements of cerebral blood flow during exercise.

Chamber for Studies of Hypoxia and Hypercapnia

Our purpose-built chamber provide a comfortable environment for human volunteers for a period of several hours to a few days and in which gas composition can be manipulated to hold end-tidal gas tensions constant.

Other Equipment

We also possess the equipment and/or expertise for the following procedures:

Finapress Nova (beat-by-beat blood pressure measurements)
Pulse oximetry
Polysomnography
Actigraphy watches & software
Blood gases / electrolytes analysis
Blood rheology
Phlebotomy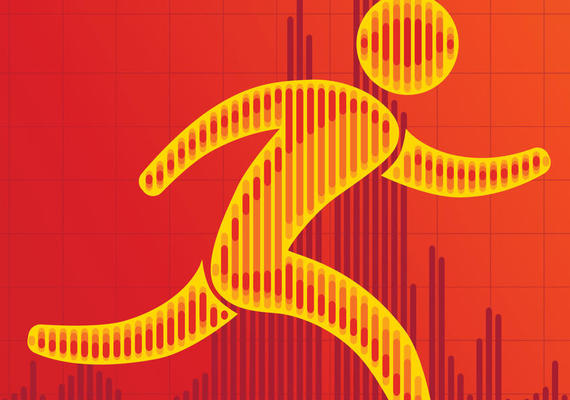 CTEP Lab
The interdisciplinary CTEP (Clinical & Translational Exercise Physiology) Lab plays a pivotal role in our research.
Current Research Projects
The Brain in Motion (BIM) II Study seeks to examine the relationship between exercise, cerebral blood flow, and cognition in older adults who are at increased risk of Alzheimer's Disease and related dementias, and the role that exercise might play in the prevention of cognitive decline.
Brain in Motion I Follow-up
The Brain in Motion (BIM) I study focused on how a six-month aerobic exercise intervention impacted cerebral blood flow, cognition, fitness and sleep, along with the underlying biological mechanisms.
The BIM I study is currently in the follow-up phase, where participants are being brought back for a battery of testing 5 and 10 years after completing the exercise intervention.
Females and Aging

These studies investigated the effects of age on cerebral blood flow over lifetime for females, starting with changes caused by the menstrual cycle, then after menopause with and without hormone replacement therapy, and finally into old age.

Mechanisms of Regulation

These research efforts aimed to investigate the mechanisms that regulate cerebral blood flow in young healthy humans.

We have carried out studies to determine the contribution of NO (using L-NMMA, an NO synthase inhibitor) on the sensitivity of cerebral blood flow to acute variations in arterial PO2 and PCO2 in humans.

Clinical Studies

We have conducted studies investigating cerebrovascular reguation and other parameters in patients with conditions such as Obstructive Sleep Apnea (OSA) and Chronic Obstructive Pulmonary Disease (COPD).

High Altitude & Intermittent Hypoxia

We have conducted both field studies at high altitude locations as well as simulated laboratory studies using our altitude chamber.

A better understanding of ventilatory and cerebrovascular acclimatization is an important area of study that will help us better understand altitude-related disorders such as acute mountain sickness, high altitude cerebral edema and high altitude pulmonary edema. Athletic populations and those participating in activities at high altitude also stand to benefit from this research.
We receive funding from a variety of provincial and national agencies including the Brenda Strafford Foundation, Heart and Stroke Foundation of Alberta, NWT & Nunavut, the Canadian Stroke Network, the Heart and Stroke Foundation of Canada, the Canadian Institutes of Health Research (CIHR), and the Natural Sciences and Engineering Research Council of Canada (NSERC).