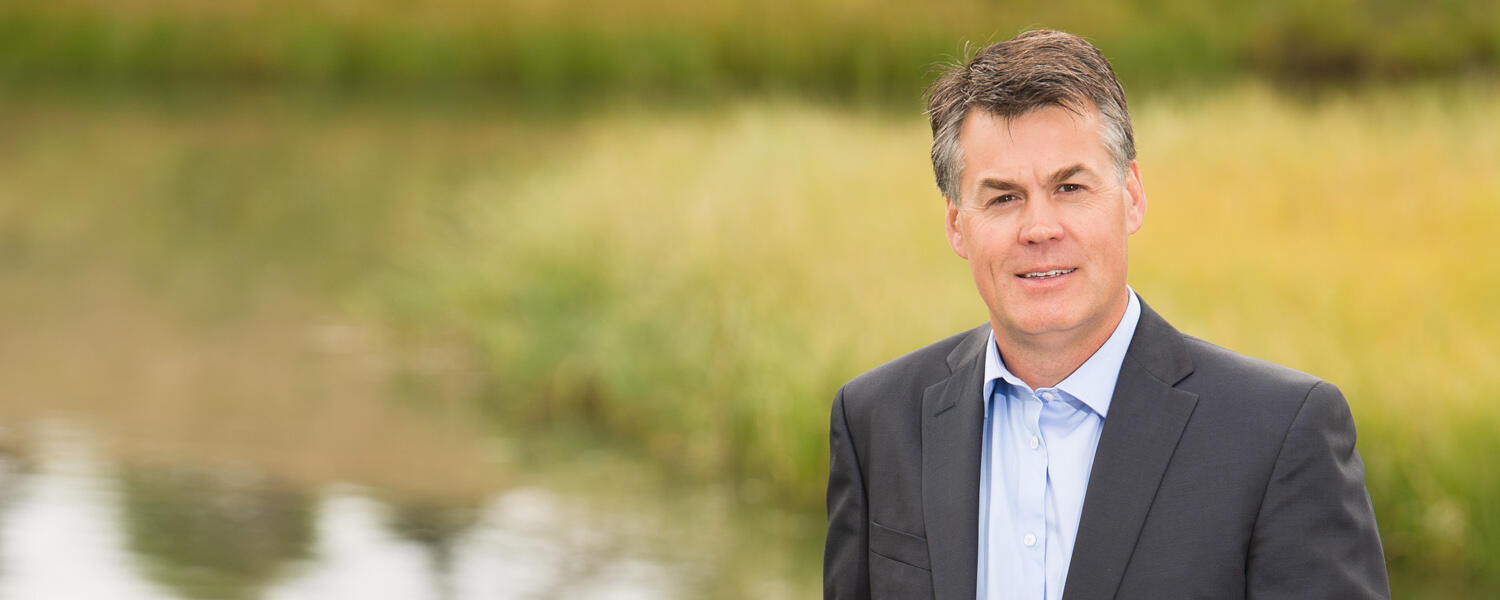 Message from the Department Head
Richard E. A. Walker, MD, FRCPC
The Department of Radiology is one of 20 departments at the Cumming School of Medicine (CSM) and serves as a bridge between the University of Calgary (UCalgary) and Alberta Health Services (AHS). Using advanced medical imaging technology and innovative approaches, our department is a leader in health-care improvement and creates exceptional educational, clinical and research opportunities for our students, trainees, faculty and staff.
We want to attract and retain the best and brightest minds. We offer state-of-the-art training and pride ourselves on delivering outstanding education at all levels including undergraduate, graduate, postdoctoral, residency and clinical fellowships. By uniting like-minded individuals from the CSM's seven research institutes, departments and university faculties, we've created a rich learning environment that extends from basic science to clinical translation and values multidisciplinary collaboration.
Members of our department provide comprehensive diagnostic imaging services within one of Canada's busiest health-care sectors — AHS's Calgary Zone. The zone completes approximately 900,000 studies annually in facilities that are equipped with some of the most advanced medical imaging equipment available. The value our team provides to patient care extends far beyond image interpretation. It includes subspecialty consultation, novel imaging procedures, challenging image-guided interventions, quality improvement initiatives, continuing education and research.
Our department has grown into an essential research platform. Precision medicine is the future of health and our focus is to create and implement medical imaging techniques that can identify specific patient and disease characteristics, allowing for personalized treatments and optimized clinical outcomes. Our Image Science Division, which serves as the basic research arm of the department, makes this laudable goal possible. The division brings together a diverse, energetic group of scientists from across all sectors to lead research-informed innovations and train young scientists in the development and application of ground-breaking medical imaging practices.
Radiology is an exciting place to be as the opportunities are vast. Over the past two decades, we've witnessed unprecedented growth in the clinical demand for our imaging expertise, and are likely to see an increase in future needs. The recognition of such potential is evident by the substantial investments made by government, industry and philanthropists. Our successful relationships with these partners and our commitment to fiscal responsibility is what allows us to keep our cutting-edge infrastructure, to be a leader in research and to foster an environment where our people flourish.
Our department brings together a diverse group of people in a safe and supportive way. Through mentorship, collaboration, and a culture where leadership and faculty are keenly aware of what team members need to succeed, we continually strive to maximize both personal and professional growth and development. The dedication of our members to exceptional patient care is something our entire team can be proud of, and by working together towards a common vision — to Image the future of health — we will continue to have a positive impact on lives in our community and around the world.
 
Richard E. A. Walker, MD, FRCPC
Associate Professor and Head
Department of Radiology
Cumming School of Medicine