Graduate Student Competencies
The Cumming School of Medicine, Graduate Science Education, Professional Skills Development Program has defined a set of competencies or skills that are critical for a student to be a successful both in their graduate program and in transition into the workplace.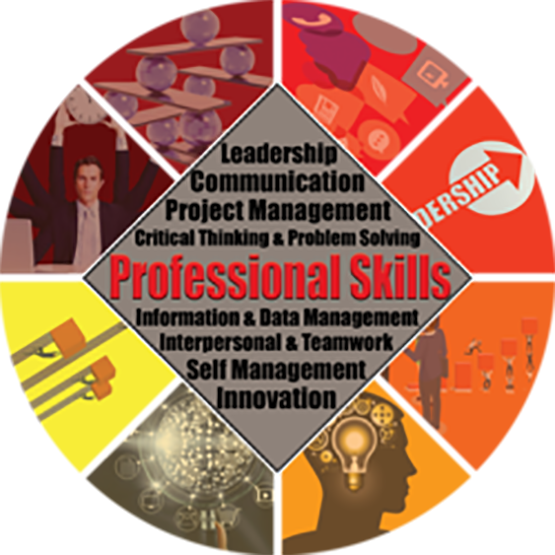 These competencies are:
self-management,
communication,
project management,
critical thinking and problem solving,
information and data management,
interpersonal and teamwork,
leadership,
innovation.
The competencies can be obtained by a variety of means including daily research, course work, research and journal club presentations, conference presentations and workshops offered in the Professional Skills Development Program. 
The levels at which you perform these skills will vary from exploration through mastery.
These competencies support and augment the MyGradSkills Program.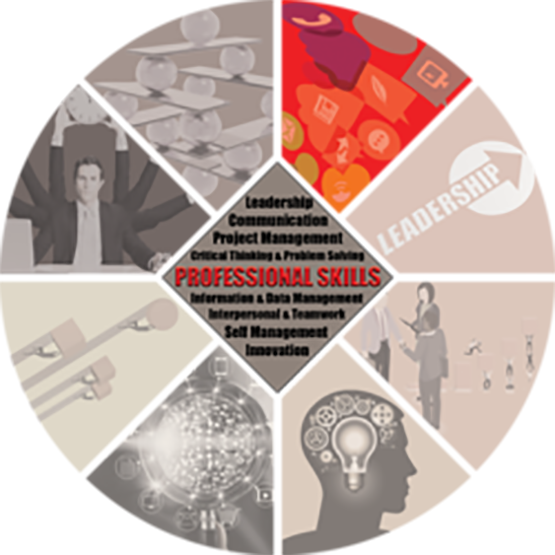 Communication skills include but are not limited to:
active listening;
being able to present effectively to groups;
edit and proofread documents;
negotiate to reach agreement;
express ideas verbally;
write at different levels;
train or teach new skills.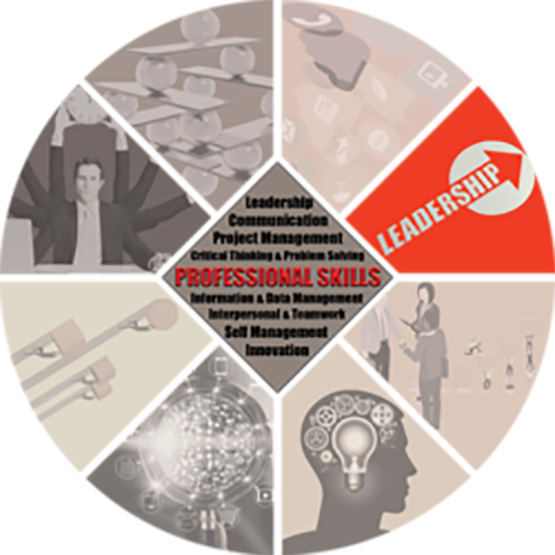 Effective leadership consists of:
Chairing or facilitating meetings and discussions;
motivating and inspiring others;
persuading others to your point of view;
delegating tasks and directing others;
making decisions or recommendations;
mentoring or coaching individuals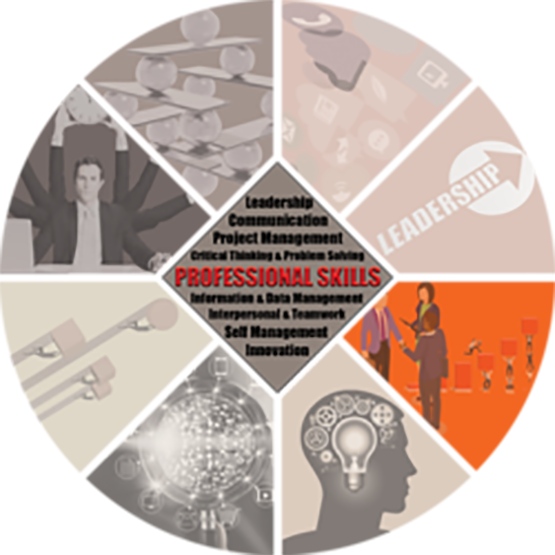 Interpersonal and Teamwork
Interpersonal skills and the ability to work in a team requires:
Relating to diverse populations;
understanding others and/or social perceptions;
giving helpful feedback;
mediating or resolving differences and conflicts;
collaborating with others to achieve goals
building and maintaining relationships.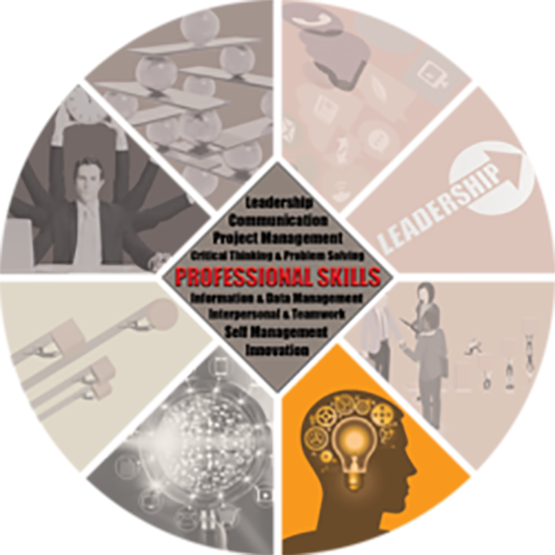 Critical Thinking & Problem Solving
Critical thinking and problem-solving skills allow you to:
recognize or identify problems;
analyze a problem by breaking it down into parts;
research the problem by gathering information, synthesizing information from different sources, interpreting underlying information from themes, testing and evaluating processes or solutions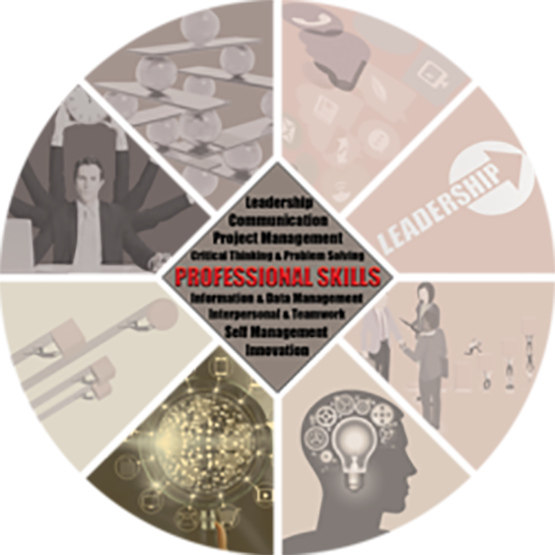 Information and Data Management
Managing data and information requires:
attention to detail in data;
maintaining records of information;
using communication technologies;
using productivity software;
evaluating data quantitatively or qualitatively;
estimating costs and budgeting.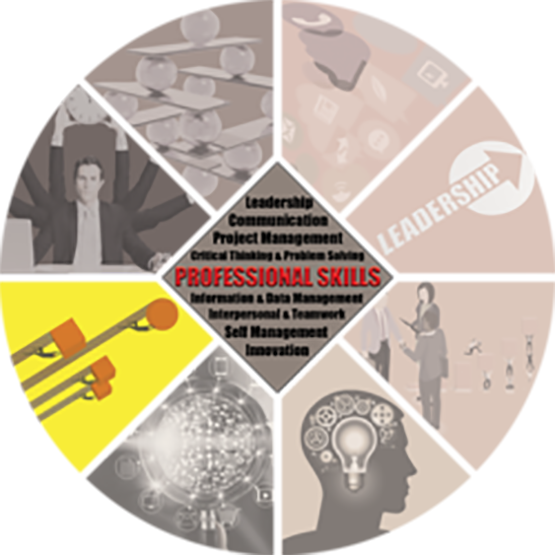 Being innovative allows you to:
conceptualize;
create new or original ideas;
design systems, processes, workshops, and/or courses;
predict or forecast events;
improvise or adapt for other purposes.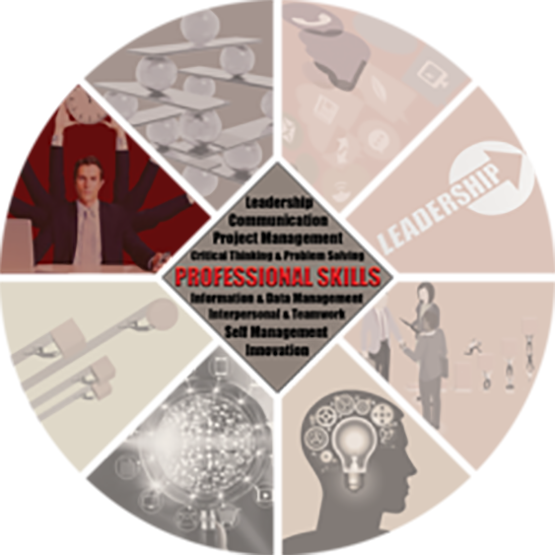 Being a Master of Self-Management requires being able to:
take responsibility for actions;
adapt to changing situations;
learn new skills;
be self-motivation;
have a positive attitude.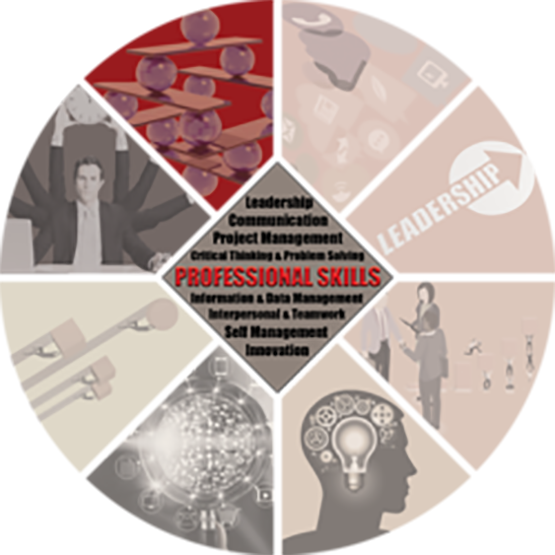 Project management skills allow you to understand the different aspects of a project and be able to lead a team towards a goal.
Understanding project management allows you to:
Set goals and achievable objectives;
organize information, projects and resources;
plan and develop projects or ideas;
anticipate future needs or problems;
schedule and prioritize tasks or events;
monitor progress or status of a project;
evaluate information for improvements