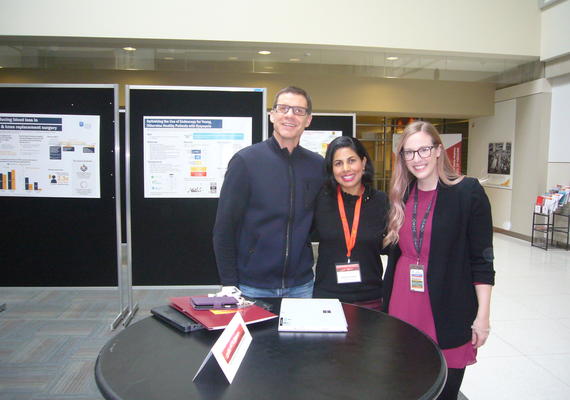 OHMES Members
OHMES has over 260 members within the University of Calgary community and beyond!  We greatly value the contributions our members have made to educational scholarship, and to the growth of the OHMES portfolio.  We rely on our members' involvement in and support of our events, funding competitions, consulting services, and strategic planning process.  Member input is welcome and necessary for the success of OHMES.
To create a community of existing and new scholars to build a network of expertise in health and medical education scholarship.
OHMES accepts applications from faculty, residents, fellows, students and staff who are engaged in health and medical education scholarship activities.  Membership is also open to those not affiliated with the University of Calgary.
Membership will provide networking/collaboration opportunities, access to OHMES services, notifications of upcoming events, etc.  Please note that membership is required to participate in most OHMES events (eg. funding competition, symposium, etc).
Please note that this information will be accessible in our membership database on this website.  If you have any concerns or would like to update your existing information, please contact ohmes@ucalgary.ca.