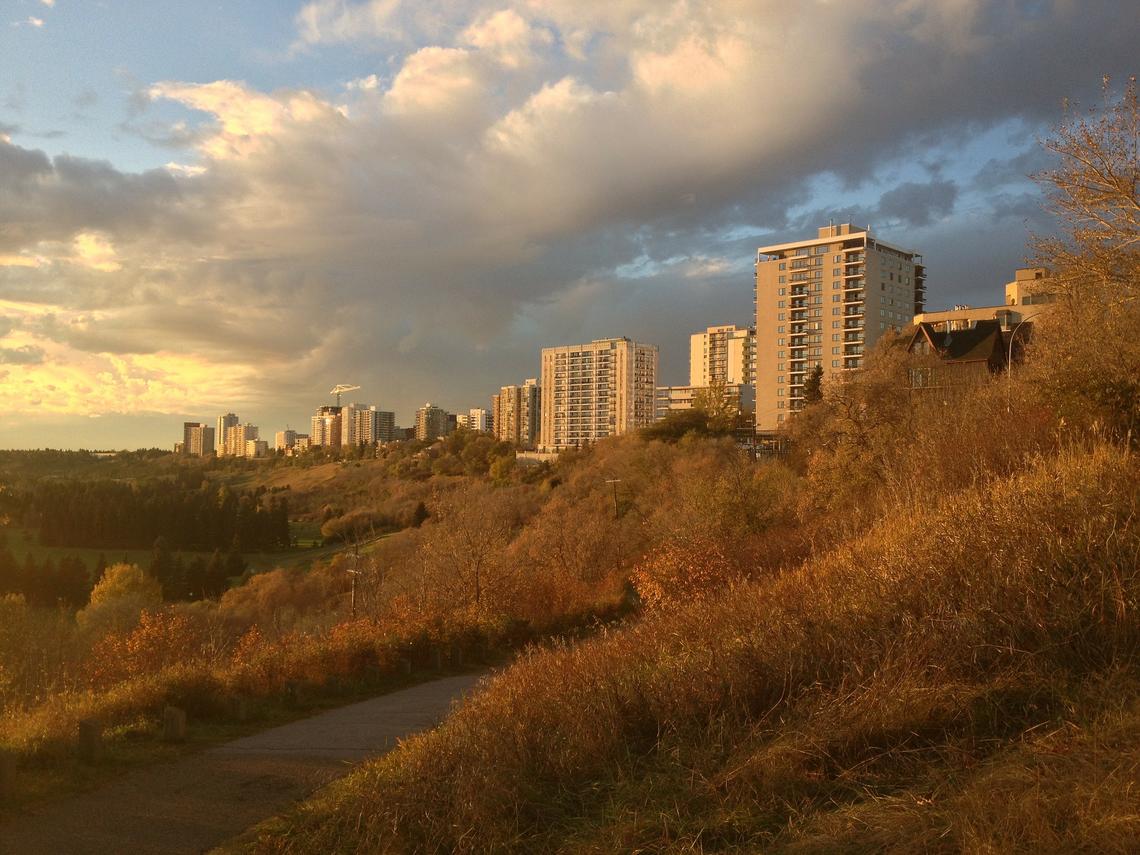 Read about Barry's role in establishing CAPO at: https://www.capo.ca/about/history
History
In the early 80's, Canadian Cancer Centres were beginning to recognize the importance of attending to not only the biological aspects of cancer but also the socio-emotional aspects. Much of the psychosocial initiative of patient care was being driven by the European Union to Fight Cancer (IUCC) and their discussion paper on Comprehensive Cancer Care.
By 1981, Psychosocial programs were, in a very limited way, in place in most of the Canadian Cancer Centres: Vancouver, Calgary, Edmonton, Manitoba, and, Toronto. Because these programs were so new, most early practitioners felt professionally isolated. Not only were they pioneers in their respective centres, but they were looking for professional models to apply to medical settings, where programs had not been previously been in place. Further, without a model, no framework, and no resources, it became the individual survival strategy to reach out.
In 1980, John Farber, from St. Boniface General Hospital, Winnipeg, Manitoba, attended a workshop on Quality of Life sponsored by NCIC in Toronto, Ontario. It was clear from this meeting that many "pockets" of psychosocial research were in progress in Canada. Lacking, however, was any organized network. In the fall of 1982, John met with Dr. Kathryn Taylor, from York University and during their visit the idea of organizing a national association was discussed.
The first documented psychosocial meeting was coincidentally held in June 1982 when Dr. Margaret Hovanec of Sunnybrook Cancer Clinic in Toronto visited Dr. Ronna Jevne of the Cross Cancer Institute in Edmonton and Dr. Barry Bultz of the Tom Baker Cancer Centre in Calgary, Alberta. On June 6 and 7th, 1983, the following year, they met again in Edmonton, with two objectives evolving from this meeting:
Developing a frame of reference to identify
research possibilities.
Exploring the possibility of a common front
on which to proceed
The initial meetings of these pioneers grew out of the need to be connected with colleagues. Subsequently, a good deal of the time was spent discussing common issues and establishing a common understanding of the similarities and differences of their respective cancer centres. The remainder of the time was directed towards developing a frame of reference and identifying target objectives. Minutes of that meeting indicate: "Considerable enthusiasm was stimulated by these discussions and it is likely that very productive long-term outcomes will be forthcoming."
The challenge of keeping the momentum up was the task at hand for Margret, Rhona and Barry. It was clear that a national meeting needed to take place to bring others with similar circumstances together. Barry stepped forward with a plan to host a meeting in an attempt to help work towards the establishment of a national workgroup in psychosocial oncology. A conference was planned for Calgary, Alberta, May 8-10, 1985, entitled Psychosocial Oncology: A Practical Approach to Assessment and Counselling of Cancer Patients and Their Families. K-note speakers were Grace Christ and J William Worden. National representation was sought because one of the important outcomes for the Calgary meeting was to determine whether a need existed for a national psychosocial organization. As the registration for the conference began poring in it be came clear that there would be a great deal of interest and support. A total of 190 professionals registered from every region in Canada. As well there were several Americans in attendance.
The "Workgroup Formation Meeting" was held as the last session of the conference. Colleagues representing major Canadian regions (Paul Aucoin-Ottawa, Margre Hovanec-Toronto, John Farber-Winnipeg, Ronna Jevene-Edmonton, Richard Doll-Vancouver, and Barry Bultz-conference chair-Calgary) were invited to the stage to hear "the will of the audience". The rest is history. The group met several times over the next year and a half, worked on and wrote up a constitution, came up with a name-CAPO.
Although a number of objectives were formulated for a budding organization, initially the emphasis was on the individual support that contact with one another would give to those practicing in relatively isolated environments. Clearly the intent was to further the goals of psychosocial oncology; to develop a network of psychosocial oncology, to raise the profile of psychosocial oncology; and to promote comprehensive psychosocial care of cancer patients and their families.
Between 1985 and 1986, John Farber chaired a steering committee which included Paul Aucoin of Ottawa, Richard Doll of Vancouver, Barry Bultz of Calgary, Margaret Hovanec of Toronto, and Ronna Jevne of Edmonton. The purpose of the Committee was to formalize the association. This included articles of incorporation that saw CAPO registered as a non-profit organization in 1987. The bylaws defined the organization's mandate, purpose, and structure. Great care was taken to ensure key disciplines would always be represented, but that the balance of power would never reside with any one group.
Since those early days, CAPO/ACOP has grown into an internationally recognized organization that actively pursues its goals of promoting excellence in clinical and research activities in psychosocial oncology. The organization has produced a newsletter minimally twice per year, held an annual conference alternating between the east and west, was a partner in developing the Centre for Behavioural Research and Programs Evaluation of the National Cancer Institute, is a member of the Board of the National Cancer Institute, and in 1999 drafted and adopted a set of Canadian standards for psychosocial oncology. Today, CAPO/ACOP members are involved in all levels of clinical care, planning, research, and education in cancer care and are regular participants on local, provincial, regional, national, and international planning groups.
In spite of the increasing size of the organization, the membership has continued to make personal contact a priority and have open discussions that have forwarded the objectives of the organization and ultimately improve patient care. It provides a collegial and supportive home, on both a personal and professional level, for those working in the very challenging arena of psychosocial oncology.
CAPO's Founding Members
Paul Aucoin, M.S.W. Social Work Ottawa 
Barry D. Bultz, Ph.D. Psychology Calgary 
Richard Doll, M.S.W. Social Work Vancouver
John Farber, M.A. Psychology Winnipeg
Margaret Hovanec, Ph.D. Psychology Toronto
Ronna Jevne, Ph.D. Psychology Edmonton