Training
Current training and funding opportunities with the Pediatric Emergency Research Team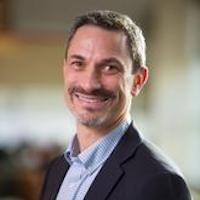 My research focus is on applying clinical research to improve outcomes in children seeking emergency department care. I focus on the use of innovative, multidisciplinary approaches to solve complex problems primarily in children with vomiting and diarrhea (gastroenteritis).
Dr. Stephen Freedman
These positions are a critical part of Pediatric Emergency Research Team. Please submit your application to Dr. Stephen Freedman as a single PDF file that includes a cover letter (maximum 2 pages) and a current CV. 
There are opportunities for graduate level projects under the supervision of Dr. Stephen Freedman. Please review the Faculty of Graduate Studies requirements and submit your application using the link below.
COVID-19 Postdoctoral Scholar
The Section of Pediatric Emergency Medicine, Department of Pediatrics at the University of Calgary is accepting applications for a Post-Doctoral Scholar focused on the study of COVID-19 in children. The position is funded by Dr. Stephen Freedman's Professorship in Child Health in Wellness with support from the Canadian Institutes of Health Research, the Public Health Agency of Canada and Health Canada. In addition, there may be opportunities to apply for direct funding through the University's Eyes High Postdoctoral Match-Funding Program, which is designed to support the recruitment of outstanding postdoctoral scholars. This 2-year position must commence in 2021 and includes a stipend of $55,000 - $75,000/year (depending on experience) plus health benefits.
Qualifications:
Applicants must hold a PhD*/ScD/DrPH in epidemiology, health sciences, public health, or a related discipline or; an MD (or equivalent) with supplemental training in research methodology
Must have strong methodological skills and a publication record commensurate with experience
Ability to work both independently and collaboratively (as part of a team)
Strong written and oral communication skills
Prior experience in infectious diseases, public health, emergency medicine, or child health is preferred.
Prior experience in COVID-19 research is an asset, by not required.
*Please review the Postdoc Eligibility Guidelines for more information prior to applying for this position.
Application details:  
The call for applicants will be open until 11:59pm MT November 30, 2021.
Pediatric Emergency Medicine trained physicians are eligible to apply and may earn supplementary income through a limited amount of clinical work.  To apply, please send a cover letter with statement of research experience and interests, and CV with names of three (3) references, with the subject line "COVID-19 Postdoctoral Scholar Position" via email to:
Stephen Freedman, MDCM, MSc
Alberta Children's Hospital
E-mail: Stephen.Freedman@ahs.ca
Only applicants selected for interview will be contacted further.
There are currently no available funding opportunities with the Pediatric Emergency Research Team. Please check back again soon!