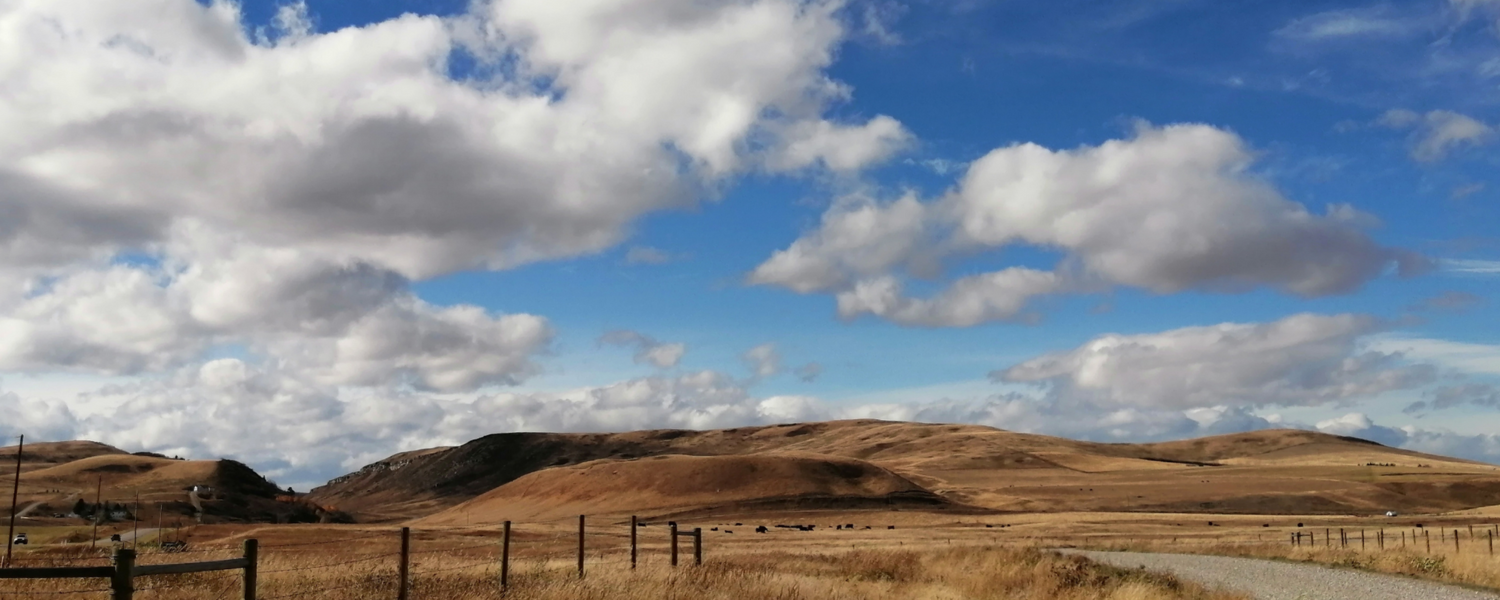 Rural Virtual Conference (RVC) Series 2022-2023
September 13th, 2022 - May 16th, 2023
This is a series of weekly ONLINE high quality one-hour continuing professional development sessions, presented by clinical experts. Each presentation focuses on evidence-based information that is directly applicable to rural and remote primary care and hospital environments.
For more information, please contact ruralcme@ucalgary.ca
Learners will be equipped to:
Develop and enhance assessment, investigation, and treatment skills to care for patients presenting to the rural family medicine office or emergency department
Determine which patients can be optimally managed in the rural setting, create awareness of local resources for clinical management, and identify indicators for referral to specialists for those who require a referral
Build a community of practice through discussion and collective learning in rural and remote settings
Family Physicians, Nurse Practitioners, Registered Nurses, Licensed Practical Nurses, Other Healthcare Professionals, Pharmacists, Paramedics, Residents, and Physician Assistants, in Rural Practice
Alberta Health Professionals who are interested in the complimentary registration are to email ruralcme@ucalgary.ca; in the inquiry email please include your Alberta practice location and health profession (such as MD, OHP, nurse, resident, PA).
If you provide health care outside of Alberta, please contact ruralcme@ucalgary.ca for registration information.
September
Speakers
Byron Berenger
Lynora Saxinger
Simon Ward (Q&A Facilitator)
Learning Objectives
1. List the different expected viral illness circulating in community in Alberta, with attention to rural LGA's
2. Apply " testing to treat" strategies in the ER and in primary care for Influenza, Covid-19 and other respiratory illnesses, including lab confirmed and rapid antigen testing.
3.  Describe the outpatient therapeutics for at risk individuals for COVID, influenza and other circulation pathogens
4. Explain the sensitivity and specificity of available Rapid Antigen tests, Molecular tests and PCR tests available in rural sites across Alberta
...Guideline and Integration in Clinical Practice
Speakers
Colleen Kuntze
David Sheps
Learning Objectives
1. Introduce the approach for developing the new shoulder clinical particle guideline
2. Use the patient's shoulder chief complaint to navigate the new shoulder clinical practice guideline
3. Create a differential diagnosis to determine appropriate initial management based on patient history, physical examination, and appropriate imaging
4. Identify when to refer to a shoulder specialist using the new should clinical practice guideline
Speaker
Eddy Lang
Learning Objectives
1. Describe overdiagnosis and its relationship to the concepts of over-detection, shifting disease definition thresholds, disease mongering, low-value care and diagnostic test accuracy
2. Identify the myriad of complex drivers of overdiagnosis and consider feasible, re-searchable and measurable mitigating strategies
October
Speaker
Stephanie Cooper, Jaclyn Zakresky
Learning Objectives
1. Approach obstetrics emergencies in rural as a team
2. List appropriate items for a Postpartum hemorrhage (PPH) cart and alternative substitute items
3. Establish a team procedure in your hospital for managing PPH
Speaker
Scott Kraft
Learning Objectives
1. Describe the type of Movement Disorder that is present
2. Treat Essential Tremor
3. Initiate treatment for Parkinson's Disease
Speaker
Paul Douglas-Jones
Learning Objectives
1. Describe the challenges faced when managing dizzy patients
2. Streamline approach to a dizzy patient
3. Identify which patients need to be referred to ENT specialists
4. Articulate insights on common dizzy diagnoses
December
Obstructive Sleep Apnea: Update on Clinical Management and Care Delivery in Alberta
Speakers
Sachin Pendharkar
Learning Objectives 
1. Describe strategies to diagnose obstructive sleep apnea, including selection of diagnostic testing and specialist referral
2. Discuss treatment options for different OSA presentations and how to troubleshoot a poor response to therapy
3. Describe specific considerations for OSA management including driving safety, funding for treatment and a recent device recall
Speakers
Jamie Bhamra
Stephanie Anne Dotchin
Learning Objectives
1. Use an evidence-based approach to eye examination
2. Use latest diagnostic criteria for common ocular presentations
3. Identify patients who require urgent referral
4. Manage common ocular presentations in the rural ED
February
Speaker
Stevi Golden-Plotnik
Learning Objectives
1. Review the different forms of child maltreatment: non-accidental injury, neglect, caregiver fabricated illness
2. Identify features of history, physical examination and imaging concerning for child maltreatment
3. Discuss the reporting and referral process for suspected child maltreatment in Alberta
4. Discuss indications for transfer to a pediatric emergency department
Speaker
Lori Walker Krause
Learning Objectives
1.  Manage common pediatric pelvic health challenges such as enuresis, encopresis, chronic constipation, urinary urgency, recurrent UTIs, delayed potty training, and abdominal pains.
2. Identify continuing care needs for kids who had extreme surgeries in infancy or early childhood, such as bladder exstrophy, cloacal malformations, post-bladder cancer.
3.  Provide toileting strategies and resources, in addition to PEG3350, for patients and their families to maximize use of appointment time
Speakers
Jessica Kirkwood
Tina Korownyk
Learning Objectives
1. Recognize high level evidence for a number of clinical questions
2. Incorporate best evidence in the management of a number of clinical questions in primary care
3. Differentiate between interventions with minimal benefit and those with strong evidence for patient oriented outcomes
April
Speaker
Emma Billington
Learning Objectives
1.  Assess fracture risk, both with and without bone mineral density results
2. Determine which patients should be offered pharmacologic treatment
3. Have an understanding of available pharmacologic treatment options and safety considerations
Speakers
Justine Turner
Sander Veldhuyzen van Zanten
Learning Objectives
1.  Recognize the varied and subtle clinical features of celiac disease in children and adults
2. Know when and how to screen their patients for celiac disease
3. List screening laboratory tests for celiac disease in Alberta, including that there is no need to order an IgA level
4. Develop an approach to screening for celiac disease in patients who are following a gluten free diet
5. Know when and how to refer their patients for suspected celiac disease
6. Apply a new diagnostic and referral pathway for celiac disease in Alberta
An approach to disruptive patients in the ED
Speaker
Simon Ward
Learning Objectives
1. Comprehend agitated delirium
2. Take stepwise approach to management of agitation in the ED
3. Keep yourself and your team safe
4. Describe the work up of agitation in the ED
May
Speaker
Fiona Mattatall
Learning Objectives
1. Recognize the impact on AUB
2. Establish a differential diagnosis For AUB
3. Formulate a strategy for workup for AUB
4. Provide options for AUB treatment
Speakers
Betsy Thomas
Jessica Kirkwood
Learning Objectives
1.  Describe evidence that highlights a new diagnostic test, therapy tool that should be implemented into current practice
2. Compare articles and evidence that may reaffirm currently utilized diagnostic tests, therapies or tools
3. Identify articles that highlight diagnostic tests, therapies or other tools that should be abandoned
Speakers
Doug Woodhouse
Shelley Howk
Learning Objectives
1. Describe CPSA Physician Practice Improvement Program and requirements for physicians
2. List support available for physicians to start and complete Quality Improvement projects and personal development activities 
You may also be interested in...