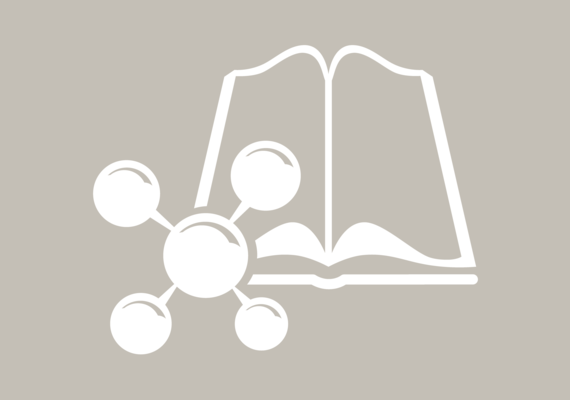 Design, delivery, implementation and evaluation
The emergence of Precision Health poses significant challenges to clinicians and health professional educators. The simultaneous development of genomic, diagnostic visualization, pharmacotherapeutic and other health technologies offer great promise for improved and customized therapies however if used ineffectively it poses a great risk which could result in an unsustainable health system.  It is critical to train the Educators in the health system in the design, delivery, implementation and evaluation of curriculum that trains health professionals in the evidence-based use of Precision Health technologies.
Courses
Students in this certificate specialization must complete four courses (three units each).
Foundations of Precision Health
A key element of Precision Health is the ability to critically appraise myriad types of data in order to facilitate better clinical decisions, health system improvements and clinical education delivery. Beginning with the essential statistical underpinnings of data analyses in health and related research, and demonstrating ways in which those analyses can be leveraged to improve decision making and health and education systems, this course will set students up to succeed in Precision Health specializations.
Health Professional Teaching and Learning
Adapting teaching and assessment practices in response to changing contexts, new research, and advancing technologies. Particular emphasis is placed on health professional education in a precision health context and competency-based medical education.
Curriculum Oversight and Stewardship
Review of health professional curriculum to ensure it aligns with the requirements of accreditors, legislators, and other governing bodies. Quality improvement for curriculum, with a particular emphasis on modifications for Precision Health initiatives will be explored.
Leadership in Health Professional Education
Working with teams to maximize strengths and establish a space that fosters advancements in health professional education. Students will focus on the skills needed to lead new education initiatives for precision health.
Courses
Graduate Diploma courses are the same for all four specializations.  Students must complete four courses (three units each).
Health System Leadership
A critical examination of leadership development in the era of precision health as it relates to individual leadership practices, multi-disciplinary teams and the broader healthcare system. Exploration of new frameworks to facilitate collaborative decision making and effecting change. Students will use critical appraisal to identify the most relevant research and make evidence-based decisions to problem-solve around real issues in health systems.
Managing Complex Projects in Precision Health
Selection and application of the proper approaches for planning and executing complex innovative projects. Particular emphasis is placed on managing the innovative (novel and useful) ideas in a precision health context.
Elective 1 - Choose Ethics and Law of Precision Health, or course from any specialization
To receive the Diploma, graduate students are required to have successfully completed the Ethics and Law of Precision Health course. If a graduate student has already completed this course, the student may select an elective from any specialization.
Elective 2 - Choose course from any specialization
Courses
Students must complete four courses (three units each).
Advanced Curriculum Design in Precision Health
Focus on research and new curriculum design on a large-scale. Consideration for Equity, Diversity, and Inclusion issues and the incorporation of advanced technology will be explored. There is a particular emphasis on curriculum design for Precision Health initiatives.
Integrated Topics
Integration of theory, research, application and experience in the student's area of sub-specialization. This course provides the student the opportunity to integrate theory and practice: to link the knowledge and skills derived from the Master's in Precision Health program, published research articles, and their experiential learning opportunity. Students will participate in collaborative discussions regarding professional and ethical issues, Experiential Learning situations, research and how to apply theory to the practice of precision health in the student's area of specialization.
Experiential Learning Opportunities - A & B (3 units each)
Precision Health Experiential Learning opportunities with professional supervision in student's area of specialization or interest. This course must be taken concurrently with the Integrated Topics course. This course is intended to offer practical and supervised opportunities to develop students' existing precision medicine knowledge and skills to an advanced specialized level. The purpose of this course is to provide advanced level opportunities for development, integration, and experience through either a research project or internship to foster the acquisition of knowledge, and skills relevant to precision health. Together with the Integrative Topics course, the Experiential Learning Opportunity promotes integration of research, theory and practice.
The healthcare system is in constant change and adapting quickly to take advantage of advances around precision health is an urgent need.
Deborah McNeil, RN, PhD, Scientific Director
Maternal Newborn Child & Youth Strategic Clinical Network, Alberta Health Services (AHS)
FAQs
The MSc with a specialization in Medical Education (thesis-based) offered through the Department
of Community Health Sciences (CHS) has some similarities with the Master of Precision Health – Health Professions Education Leadership specialization, in that both programs attract medical
educators.
The MPrecH with a specialization in Health Professions Education Leadership focuses on practical, course-based training in curriculum leadership and overseeing the implementation of innovative educational programs in a precision health context.  The MSc - Medical Education specialization is thesis-based, and provides a path for those seeking to become medical education scholars who research impacts of different approaches to medical education.
The certificate, diploma and master's degree would position graduates to take on leadership roles in designing and delivering curriculum for health professionals, with a particular focus on precision health.
For someone with a master's degree from a different discipline, a Precision Health certificate or diploma would expand your expertise to include formal training on health professional education. This would position graduates to successfully fulfill roles in leading, managing and developing health professional curriculum.
2. Create a Graduate Studies application
3. Complete the main UCalgary graduate programs questions in the application
4. Select Medicine – Precision Health Graduate Certificate