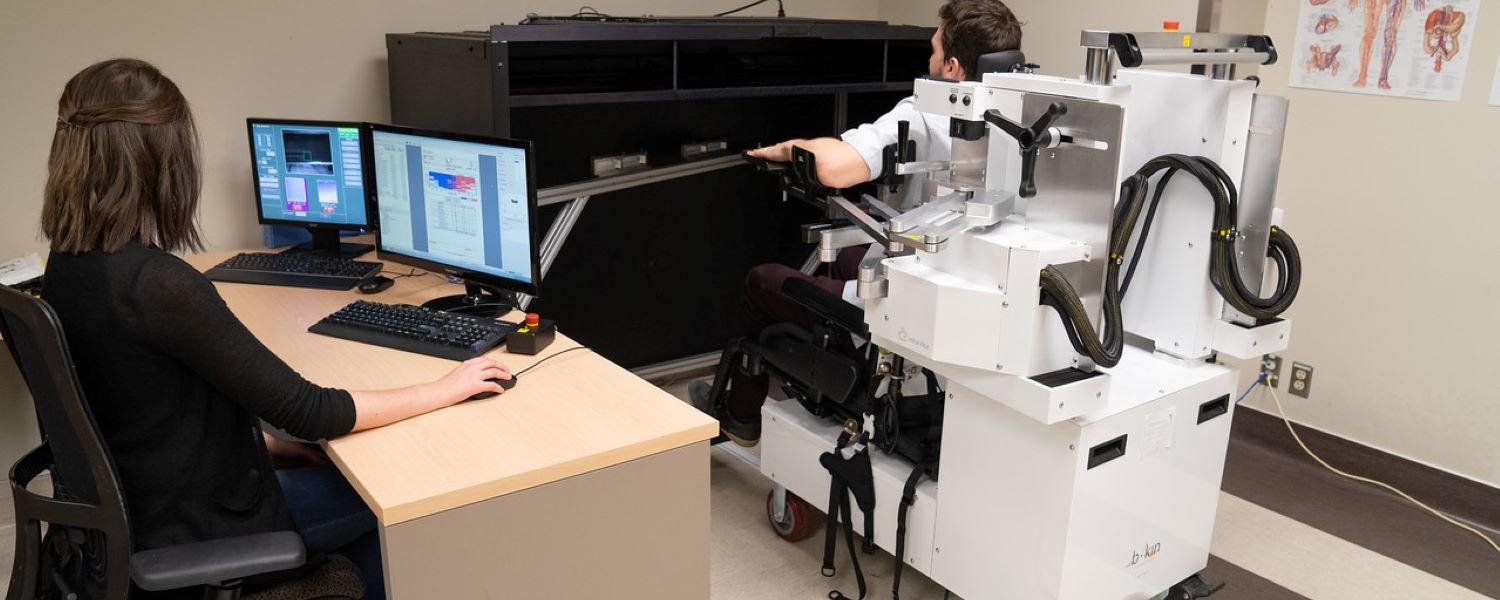 Welcome to the Dukelow Neuro Robot Lab
We are a research lab at the University of Calgary interested in using robotics to quantify and treat impairments resulting from neurological injury. 
Our lab has done extensive work in studying sensorimotor deficits of stroke patients and we have ongoing studies relating brain lesion location and neurological function using imaging technology. Our current studies explore: stroke, traumatic brain injury (TBI), concussion, spinal cord injury (SCI), and cerebral palsy (CP).
We are one of the few labs in the world to utilize the Kinarm exoskeleton. Using the Kinarm, participants perform a variety of tasks that allow us to accurately measure cognitive and sensorimotor deficits as a result of stroke or brain injury. The results can then be used to track an individual's improvement over time. 
We are also interested in novel therapeutic methods to enhance neurologic recovery. We have ongoing studies in the use of robotics, non-invasive brain stimulation, and pharmaceutical interventions. 
Our research team consists of physicians, therapists, scientists, and students. We have ongoing and previous collaborations with various other clinical research groups, including our partners at the Canadian Partnership for Stroke Recovery (CPSR). 
Our Research Interests
The primary area of research in the Dukelow Neuro Robot Lab is stroke rehabilitation. However, our team is dedicated to studying numerous neurological conditions.