Trainees
Trainees in the Dukelow Lab consist of: Postdoctoral Fellows, PhD Students, Masters Students, and Summer Students.
If you are interested in joining the lab, please click on the link below.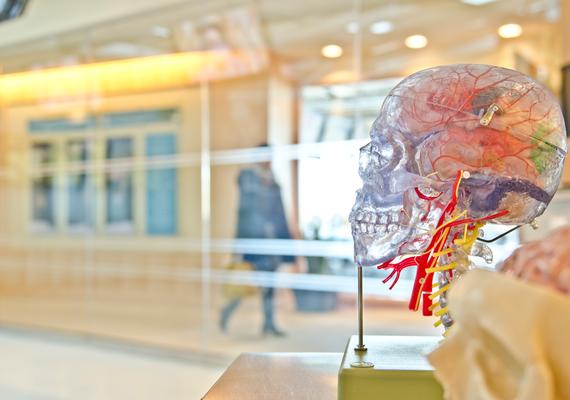 Deepthi Rajashekar
Email: deepthi.rajasheka1@ucalgary.ca
Dr. Deepthi Rajashekar is currently a Postdoctoral fellow. She holds a PhD from the University of Calgary in Medical Image Analysis and Machine Learning. Her training focused on investigating the neural correlates of acute ischemic stroke and their utility in predicting long-term clinical outcomes of patients, for use in precision medicine. Dr. Rajashekar continues to be passionate about studying the neuromechanisms of recovery and aims to implement rehabilitative technology that improves patient-centric care.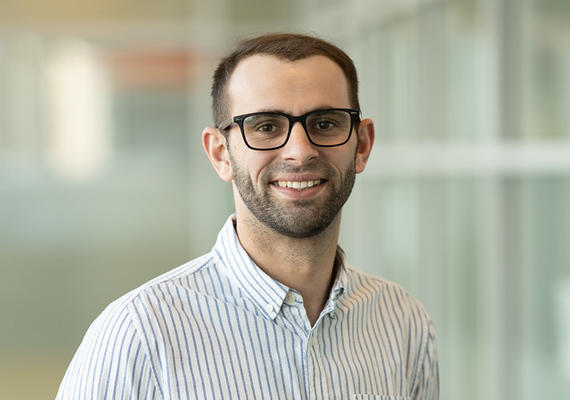 Matthew Chilvers, BSc, PhD Candidate (Neuroscience)
Email:  matthew.chilvers@ucalgary.ca 
Matt was born in Nottingham (UK) and completed his undergraduate degree in the Sport and Exercise Sciences at the University of Birmingham (UK). He took part in a year-long exchange to the University of Western Ontario as a supplement to his program where during this time, and throughout his final year at his home university, he developed a strong interest in the neuroplastic changes which occur following brain injury. His research is looking at the combined effects of transcranial brain stimulation techniques and robotic rehabilitation for proprioceptive recovery post-stroke. Away from academia, Matt has a strong interest in all things sport related and likes maintaining a very broad approach to his sporting activity (soccer, snowboarding, cricket, cycling, climbing, surfing, etc.). He also loves his music and likes to relax by playing his guitar. Travel is something which Matt is very passionate about as he feels it is important to broaden horizons and experience new things. He would love to live by a good beach someday. 
Lydia Kuhl, BSc, PhD Candidate (Neuroscience)
Email: lydia.kuhl@ucalgary.ca
Originally from Waterloo, Ontario, Lydia moved to Ottawa in 2015 to begin her undergraduate degree in biomedical sciences at the University of Ottawa. During her time there, she skated hundreds of kilometers on the Rideau Canal, ate a lot of Beavertails, and worked in Dr. Dale Corbett's lab where she fell in love with neuroplasticity and stroke recovery research. Her honours thesis examined biomarkers for post-stroke neuroplasticity using a rodent model. Now, she's shifted gears into clinical research with the Dukelow Neuro Robot Lab, where she's examining the impact of eye movements on proprioception post-stroke. When she's not in the lab, Lydia can most likely be found swing dancing, hiking, or at a spin class. She also loves to sing and can often be found belting out an eclectic mix of Broadway ballads, Italian opera, and German folk songs both at home and at events around Calgary.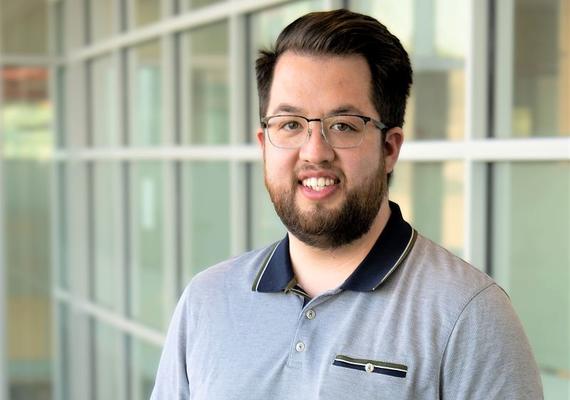 Trevor Low, BSc, PhD Candidate (Neuroscience)
Email: talow@ucalgary.ca   
Born and raised in Calgary, Trevor completed his undergraduate degree at the University of Calgary graduating with a Bachelor's of Science in Neuroscience (First Class Honours). Throughout his undergraduate training, Trevor developed a strong interest in using neuroimaging to study brain injuries and neuroplasticity. Trevor is currently an MD/PhD candidate in the neuroscience program. He is interested in using non-invasive brain stimulation and neuroimaging to improve speech impairments and understand the factors underlying recovery after stroke. Outside of the lab, Trevor enjoys photography, playing soccer and volleyball, getting out to the mountains to hike or snowboard and cooking.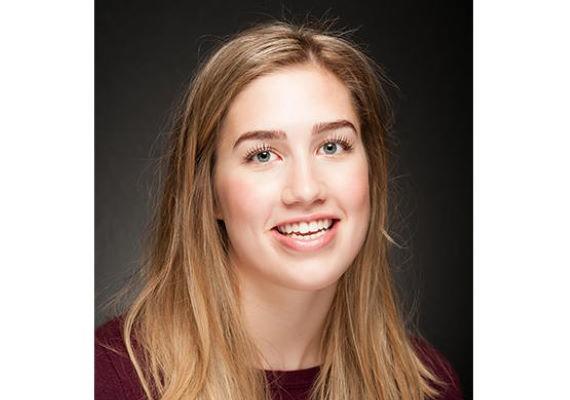 Leah Mercier, BSc, PhD Candidate
Email: leah.mercier@ucalgary.ca
Leah is a PhD student in the department of Clinical Neurosciences co-supervised by Dr. Sean Dukelow and Dr. Chantel Debert. Prior to her graduate studies Leah completed a BSc at McGill University, majoring in Pharmacology. Leah enjoys being involved in the graduate community and is currently the Chair of the Integrated Concussion Research Program (ICRP) trainee committee, co-director of the Acquired Brain Injury Journal Club, student representative to the Faculty Tenure and Promotion Committee and a member of the GSA awards committee.
Leah's research is focused on treatments for adults with post-concussive symptoms. Her thesis project is investigating an aerobic exercise intervention for the treatment of persistent post-concussive symptoms following mild traumatic brain injury and aims to better understand the response to intervention by studying autonomic function and blood biomarkers. Leah is also interested in pituitary dysfunction following brain injury. Leah is a native Calgarian and enjoys cycling, skiing and spending time with friends.
Rob Moore, BSc, PhD Candidate
Email: rtmoore@ucalgary.ca
Rob joined the Dukelow Neuro Robot Lab in 2015 as an undergraduate student. In 2017 he completed a Bachelor of Science in Kinesiology at the University of Calgary (first-class honours). He completed his undergraduate thesis on the relationship between motor learning and stroke recovery under the supervision of Drs. Dukelow and Cluff. Rob is currently an MD/PhD candidate in the neuroscience program and continues to research motor learning impairments after stroke using a combination of robotics and neuroimaging. In his spare time, Rob can be found rock climbing, camping, canoeing, or skiing out in the mountains.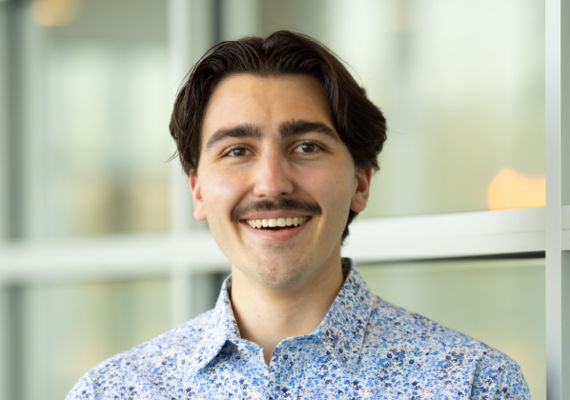 Donovan Smith, MSc, PhD Candidate
Email: donovan.smith@ucalgary.ca
Donovan completed his BSc (Hons) in Biomechanics at the University of Calgary in 2019, where his research project helped develop a computer model of rabbit tibiae that could predict failure under mechanical loading. During his BSc, he developed a keen interest in neuroscience, and chose to pursue his MSc in Clinical Neuroscience at the University of Calgary. For his thesis, Donovan examined ipsilesional arm impairments in subacute stroke survivors, quantifying motor impairments and the factors that influenced them. After defending his thesis in January 2022, he started his PhD in Clinical Neuroscience in the Phillips Lab. Donovan is currently involved with both the preclinical and clinical aspects of the lab, with the overarching theme of his work being the restoration of blood pressure stability following spinal cord injury through novel technologies.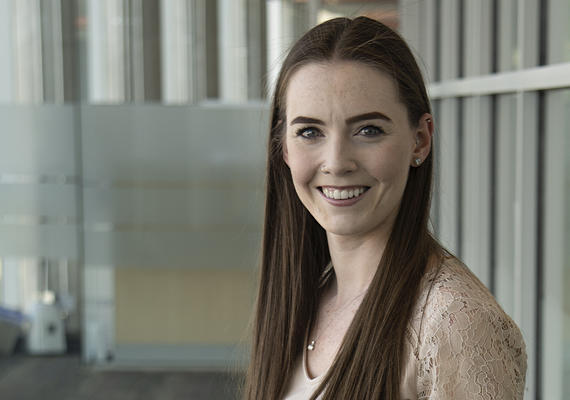 Emilee Cowan-Nelson, BSc, MSc Candidate (Neuroscience)
Email: emilee.cowannelson@ucalgary.ca
Emilee completed her BSc in Psychology at MacEwan University in Edmonton, AB. There she studied under the supervision of Dr. Chris Striemer where she examined the role of the cerebellum in attention and motor performance. Emilee's fascination with the brain flourished throughout her undergraduate degree and she became particularly interested in studying deficits experienced following brain damage. The chance to study stroke under the supervision of Dr. Dukelow for her master's was therefore an exciting opportunity. Emilee is in the first year of her MSc and looks forward to exploring the use of robotics to assess motor recovery following stroke. When she's not at school, Emilee enjoys spending time in the dance studio, exploring in the mountains, and watching movies with her quirky rescue cat.