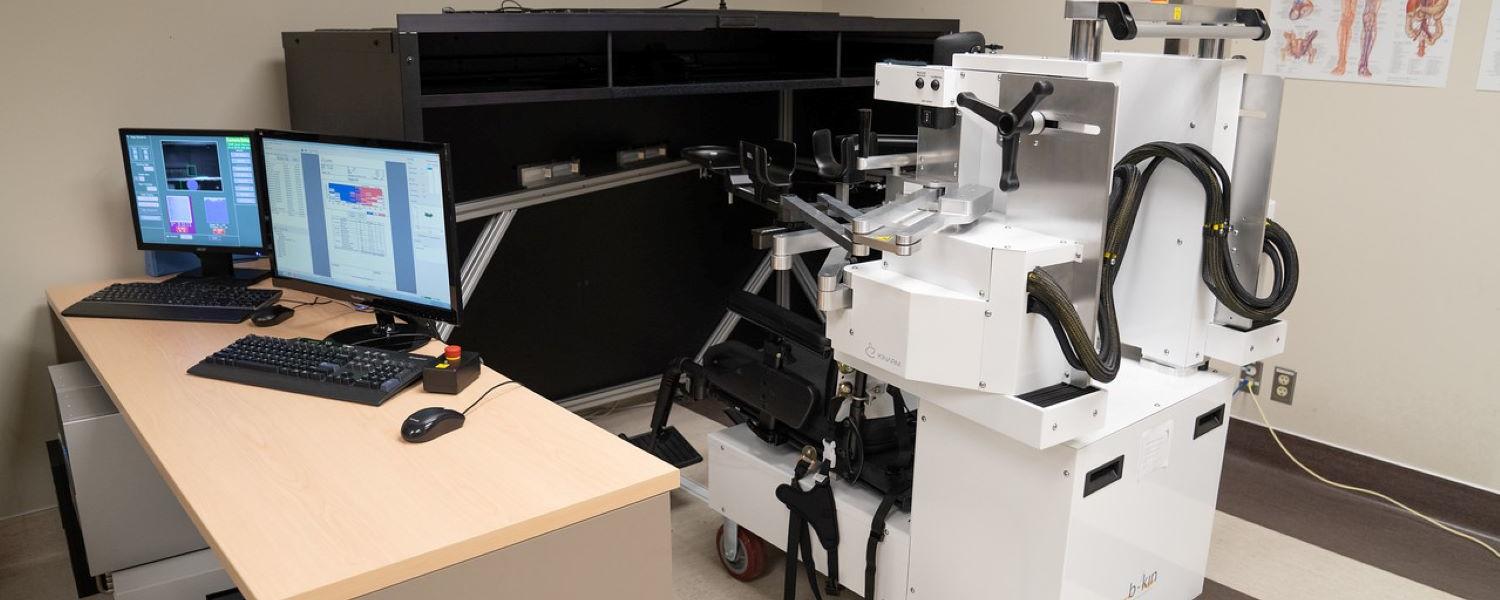 COVID-19 update: our lab is taking a number of measures to ensure participant, staff, and student safety. These measures include continuous masking, increased sanitization, and health screening prior to any visits. Ask about our safety measures
For control participants
Our team is continually looking for volunteers to work with our lab as control participants for our various studies. Healthy children and adults of all ages are welcome to participate. Currently, senior's ages 65 and over are particularly needed. 
Robotic assessments can be done at any of our 4 locations in the city of Calgary, depending on which location is more convenient for you. Our lab will cover the cost of parking for all assessments.
The robotic assessment takes about 1-1/2 to 2 hours to complete; it involves a short 30 minute physical assessment, and about a 1 hour assessment using our robotic exoskeleton. 
The following criteria must be met for participants to be eligible:
No history of stroke or TIA (Transient Ischemic Attack)
No diagnosis of neurological disease (i.e. Multiple Sclerosis, Parkinson's Disease, Huntington's Disease, Epilepsy)
No history of spinal cord or nerve root injury
No history of severe shoulder, rotator cuff, or elbow injury
Do not currently have tennis/golfer elbow and are not in physiotherapy or chiropractic therapy for a shoulder or elbow problem
For survivors of stroke, concussion, traumatic brain injuries, and spinal cord injuries
Each of our current studies involves a unique intervention, therapy, visit schedule, visit location, and specific inclusion criteria that need to be met for an individual to become a participant. 
Our team members are available to speak to you regarding your individual interests and circumstance, and are more than happy to answer any questions you have.  
If you are interested in volunteering as a participant for one of our current or upcoming studies, please fill out the form below with your contact information. If you would prefer to speak to one of our research team members over the phone, please call our lab at (403) 944-4050. 
*Please note that the research team is primarily working remotely, so responses to inquiries via phone or voicemail may be delayed*
Collection of personal information
Your personal information is collected under the authority of section 33(c) of the Freedom of Information and Protection of Privacy Act. If you have any questions about the collection or use of this information, please visit our Access to Information page.