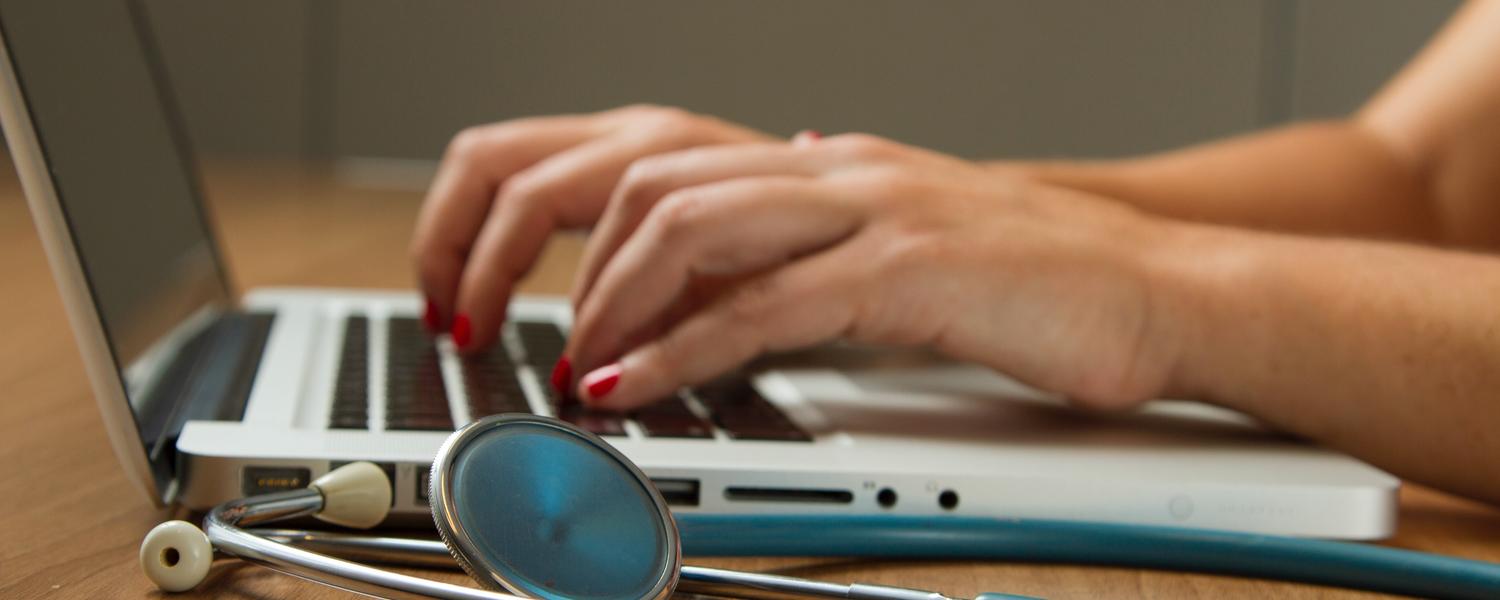 Recovery after stroke: the severely impaired are a distinct group. Bonkhoff AK, Hope T, Bzdok D, Guggisberg AG, Hawe RL, Dukelow SP, Chollet F, Lin DJ, Grefkes C, Bowman H. J Neurol Neurosurg Psychiatry. Dec 22 2021. PMID: 34937750
Lesion-symptom mapping with NIHSS sub-scores in ischemic stroke patients. Rajashekar D, Wilms M, MacDonald ME, Schimert S, Hill MD, Demchuk A, Goyal M, Dukelow SP, Forkert ND. Stroke Vasc Neurol. Nov 25 2021. PMID: 34824139
Urinary metabolomic signatures as indicators of injury severity following traumatic brain injury: A pilot study. Bykowski EA, Petersson JN, Dukelow S, Ho C, Debert CT, Montina T, Metz GAS. Neurosci Rep. Oct 27 2021. PMID: 34786572
Length of Stay and Home Discharge for Patients with Inpatient Stroke Rehabilitation. Tran DT, Yan C, Dukelow SP, Round J. Can J Neurol Sci. October 20 2021. PMID: 34666861
Investigating the neuroanatomy underlying proprioception using a stroke model. Chilvers MJ, Hawe RL, Scott SH, Dukelow SP. J Neurol Sci. October 12 2021. PMID: 34695704
Poststroke Selective Serotonin Reuptake Inhibitors-Do They Work for Anything? Hill MD, Dukelow SP. JAMA Neurol. September 1 2021. PMID: 34338719
Alterations in Urine Metabolomics Following Sport-Related Concussion: A 1H NMR-Based Analysis. Wanner ZR, Southam CG, Sanghavi P, Boora NS, Paxman EJ, Dukelow SP, Benson BW, Montina T, Metz GAS, Debert CT. Front Neurol. August 19 2021. PMID: 34489846
Inhibitory Control Deficits in Children with Tic Disorders Revealed by Object-Hit-and-Avoid Task. Cothros N, Medina A, Martino D, Dukelow SP, Hawe RL, Kirton A, Ganos C, Nosratmirshekarlou E, Pringsheim T. Neural Plast. July 1 2021. PMID: 34306065
Using a Prism Paradigm to Identify Sensorimotor Impairment in Youth Following Concussion. Little CE, Dukelow SP, Schneider KJ, Emery CA. J Head Trauma Rehabil. June 15 2021. PMID: 34145153
Relative independence of upper limb position sense and reaching in children with hemiparetic perinatal stroke. Kuczynski AM, Kirton A, Semrau JA, Dukelow SP. J Neuroeng Rehabil. May 12 2021. PMID: 33980254
Principal Components Analysis Using Data Collected From Healthy Individuals on Two Robotic Assessment Platforms Yields Similar Behavioral Patterns. Wood MD, Simmatis LER, Jacobson JA, Dukelow SP, Boyd JG, Scott SH. Front Hum Neurosci. May 6 2021. PMID: 34025375 
Factors Associated With Clinical Recovery After Concussion in Youth Ice Hockey Players. Emery CA, Warriyar Kv V, Black AM, Palacios-Derflingher L, Sick S, Debert C, Brooks BL, Yeates KO, Mrazik M, Lebrun C, Hagel BE, Dukelow S, Schneider KJ. Orthop J Sports Med. May 5 2021. PMID: 34017881
Interjoint coupling of position sense reflects sensory contributions of biarticular muscles. Herter TM, Kurtzer I, Granat L, Crevecoeur F, Dukelow SP, Scott SH. J Neurophysiol. April 1 2021. PMID: 33502932
Unimanual and bimanual motor performance in children with developmental coordination disorder (DCD) provide evidence for underlying motor control deficits. Grohs MN, Hawe RL, Dukelow SP, Dewey D. Sci Rep. March 16 2021. PMID: 33727614
Children with Tic Disorders Show Greater Variability in an Arm-Position-Matching Proprioceptive Task. Cothros N, Medina A, Martino D, Dukelow SP, Hawe RL, Kirton A, Ganos C, Nosratmirshekarlou E, Pringsheim T. Mov Disord. March 2021. PMID: 33284995
Urinary biomarkers indicative of recovery from spinal cord injury: A pilot study. Bykowski EA, Petersson JN, Dukelow S, Ho C, Debert CT, Montina T, Metz GAS. IBRO Neurosci Rep. February 18 2021. PMID: 33842921
Neuroprosthetic baroreflex controls haemodynamics after spinal cord injury. Squair JW, Gautier M, Mahe L, Soriano JE, Rowald A, Bichat A, Cho N, Anderson MA, James ND, Gandar J, Incognito AV, Schiavone G, Sarafis ZK, Laskaratos A, Bartholdi K, Demesmaeker R, Komi S, Moerman C, Vaseghi B, Scott B, Rosentreter R, Kathe C, Ravier J, McCracken L, Kang X, Vachicouras N, Fallegger F, Jelescu I, Cheng Y, Li Q, Buschman R, Buse N, Denison T, Dukelow S, Charbonneau R, Rigby I, Boyd SK, Millar PJ, Moraud EM, Capogrosso M, Wagner FB, Barraud Q, Bezard E, Lacour SP, Bloch J, Courtine G, Phillips AA. Nature. February 2021. PMID: 33505019
Canadian Platform for Trials in Noninvasive Brain Stimulation (CanStim) Consensus Recommendations for Repetitive Transcranial Magnetic Stimulation in Upper Extremity Motor Stroke Rehabilitation Trials. Edwards JD, Black SE, Boe S, Boyd L, Chaves A, Chen R, Dukelow S, Fung J, Kirton A, Meltzer J, Moussavi Z, Neva J, Paquette C, Ploughman M, Pooyania S, Rajji TK, Roig M, Tremblay F, Thiel A. Neurorehabil Neural Repair. February 2021. PMID: 33410386
Robot enhanced stroke therapy optimizes rehabilitation (RESTORE): a pilot study. Keeling AB, Piitz M, Semrau JA, Hill MD, Scott SH, Dukelow SP. J Neuroeng Rehabil. January 21 2021. PMID: 33478563
Clinical provision of compensatory visual training after neurological injury: example of a multisite outpatient program. Metzler MJ, Maiani M, Jamieson B, Dukelow SP. Disabil Rehabil. January 2021. PMID: 31120310
Statistical Considerations for Drawing Conclusions About Recovery. Lohse KR, Hawe RL, Dukelow SP, Scott SH. Neurorehabil Neural Repair. January 2021. PMID: 33317423
Localization of Impaired Kinesthetic Processing Post-stroke. Kenzie JM, Semrau JA, Findlater SE, Yu AY, Desai JA, Herter TM, Hill MD, Scott SH, Dukelow SP. Front Hum Neurosci. October 17 2016. PMID: 2779902
Do children and adolescent ice hockey players with and without a history of concussion differ in robotic testing of sensory, motor and cognitive function? Little CE, Emery C, Scott SH, Meeuwisse W, Palacios-Derflingher L, Dukelow SP. J Neuroeng Rehabil. October 12 2016. PMID: 22729040
A robot-based behavioural task to quantify impairments in rapid motor decisions and actions after stroke. Bourke TC, Lowrey CR, Dukelow SP, Bagg SD, Norman KE, Scott SH. J Neuroeng Rehabil. October 10 2016. PMID: 22724945.  
Efficacy and safety of non-immersive virtual reality exercising in stroke rehabilitation (EVREST): a randomised, multicentre, single-blind, controlled trial. Saposnik G, Cohen LG, Mamdani M, Pooyania S, Ploughman M, Cheung D, Shaw J, Hall J, Nord P, Dukelow S, Nilanont Y De Los Rios F, Levin M, Teasell R, Cohen A, Thorpe K, Laupacis A, Bayley M. Lancet Neurology. September 2016. PMID: 27365261.
Robotic Quantification of Position Sense in Children With Perinatal Stroke. Kuczynski AM, Dukelow SP, Semrau JA, Kirton A. Neurorehabil Neural Repair. September 2016. PMID: 26741126
Central perception of position sense involves a distributed neural network - Evidence from lesion-behavior analyses. Findlater SE, Desai JA, Semrau JA, Kenzie JM, Rorden C, Herter TM, Scott SH, Dukelow SP. Cortex. June 2016. PMID: 27085894. 
Canadian stroke best practice recommendations: Stroke rehabilitation practice guidelines, update 2015. Herbert D, Lindsay MP, McIntyre A, Kirton A, Rummney PG, Bagg S, Bayley M, Downlatshahi D, Dukelow S, Garnhum M, Glasser E, Halabi ML, Kang E, MacKay-Lyons M, Martino R, Rochette A, Rowe S, Salbach N, Semenko B, Stack B, Swinton L, Weber V, Mayer M, Verrili S, DeVeber G, Andersen J, Barlow K, Cassidy C, Dilenge ME, Fehlings D, Hung R, Iruthayarajah J, Lenz L, Majnemer A, Purtzki J, Rafay M, Sonnenberg LK, Townley A, Janzen S, Foley N, Teasell R. Int J Stroke. June 2016. PMID: 27079654. 
Electrodiagnostic Testing and Treatment for Carpal Tunnel Syndrome in Canada. Li Pi Shan R, Nicolle M, Chan M, Ashworth N, White C, Winston P, Dukelow S. Can J Neurol Sci. January 2016. PMID: 26592430 
Reduction of stroke assessment time for visually guided reaching task on KINARM exoskeleton robot. Mostafavi SM, Dukelow SP, Glasgow JI, Scott SH, Mousavi P. Conf Proc IEEE Eng Med Biol Soc (EMBC). 2014. PMID:  25571189   
Hierarchical task ordering for time reduction on KINARM assessment protocol. Mostafavi SM, Dukelow SP, Scott SH, Mousavi P. Conf Proc IEEE Eng Med Biol Soc. 2014. PMID: 25570502
Functional electrical stimulation and spinal cord injury. Ho CH, Triolo RJ, Elias AL, Kilgore KL, Di Marco AF, Bogie K, Vette AH, Audu ML, Kobetic R, Chang SR, Chan KM, Dukelow SP, Bourbeau DJ, Brose SW, Gustafson KJ, Kiss ZH, Mushahwar VK. Phys Med Rehabil Clin N Am. August 25 2014. PMID: 25062792
Relationship between visuospatial neglect and kinesthetic deficits after stroke. Semrau JA, Wang JC, Herter TM, Scott SH, Dukelow SP. Neurorehabiol Neural Repair. August 12 2014. PMID: 25118184 
Anatomical correlates of proprioceptive impairments following acute stroke: a case series. Kenzie JM, Semrau JA, Findlater SE, Herter TM, Hill MD, Scott SH, Dukelow SP. J Neurol Sci. July 15 2014. PMID 24819922
A robotic object hitting task to quantify sensorimotor impairments in participants with stroke. Tyryshkin K, Coderre AM, Glasgow JI, Herter TM, Bagg SD, Dukelow SP, Scott SH. J Neuroeng Rehabil. April 2 2014. PMID 24693877
Systematic changes in position sense accompany normal aging across adulthood. Herter TM, Scott SH, Dukelow SP. J Neuroeng Rehabil. March 25 2014. PMID 24666888.
The mechanisms and evidence of efficacy of electrical stimulation for healing of pressure ulcer: a systematic review. Kawasaki L, Mushahwar VK, Ho C, Dukelow SP, Chan LL, Chan KM. Wound Repair Regen. March 2014. PMID: 24372691
The mechanisms and evidence of efficacy of electrical stimulation for healing of pressure ulcer: a systematic review. Kawasaki L, Mushahwar VK, Ho C, Dukelow SP, Chan LL, Chan KM. Wound Repair Regen. March 2014. PMID 2472691
Fung D, Herter TM, Hill MD, Scott SH, Dukelow SP. (2014). Stroke Recovery after Unilateral Posterior Spinal Artery Stroke: A Case Report. February 24 2014. http://dx.doi.org/10.4172/2329-9096.S3-004
Lowrey CR, Jackson CPT, Bagg SD, Dukelow SP, Scott SH. (2014). A Novel Robotic Task for Assessing Impairments in Bimanual Coordination Post-Stroke. February 14 2014. http://dx.doi.org/10.4172/2329-9096.S3-002
Robotic identification of kinesthetic deficits after stroke. Semrau JS, Herter TM, Scott SH, Dukelow SP. Stroke. December 2013. PMID 24193800
Inter-rater reliability of the Active Straight-Leg Raise and One-Leg Standing tests in non-pregnant women. Kwong E, Virani N, Robert M, Gerry K, Harding A, Rose S, Dukelow SP, Barton P. J Rehabil Med. November 2013. PMID: 23995959
Prediction of stroke-related diagnostic and prognostic measures using robot-based evaluation. Mostafavi SM, Glasgow JI, Dukelow SP, Scott SH, Mousavi P. IEEE Int Conf Rehabil Robot. June 2013. PMID: 24187274
Incidence and risk factors of falling in the postoperative lower limb amputee while on the surgical ward. Yu JC, Lam K, Nettel-Aguirre A, Donald M, Dukelow SP. PM R. October 2010. PMID 20970762
Quantitative assessment of limb position sense following stroke. Dukelow SP, Herter TM, Moore KD, Demers MJ, Glasgow JI, Bagg SD, Norman KE, Scott SH. Neurorehabil Neural Repair. October 2010. PMID: 19794134
Assessment of upper-limb sensorimotor function of subacute stroke patients using visually guided reaching. Coderre AM, Abu-Zeid A, Dukelow SP, Demmer MJ, Moore KD, Bretzke H, Herter TM, Glasgow JI, Norman KE, Bagg SD, Scott SH. Neurorehabil Neural Repair. July 2010. PMID: 20233965