2019 BHSc Research Symposium
On Thursday, October 10, 2019, over 50 Bachelor of Health Science students presented their research projects at the annual BHSc Research Symposium. Five students were selected to give oral presentations, which were attended by the Dr. Jon Meddings, Dean of the Cumming School of Medicine; Dr. Ebba Kurz, Associate Dean (Undergraduate Health and Science Education); high school teachers from Calgary and area, and many other esteemed guests.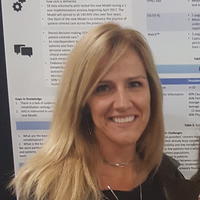 It's humbling and exciting to see these talented young minds deeply connected with such important and cutting edge research.
Ms. Rachel Toews
Teacher at Bowness High School, Calgary, AB