BHSc Alumni Spotlight
Biomedical Sciences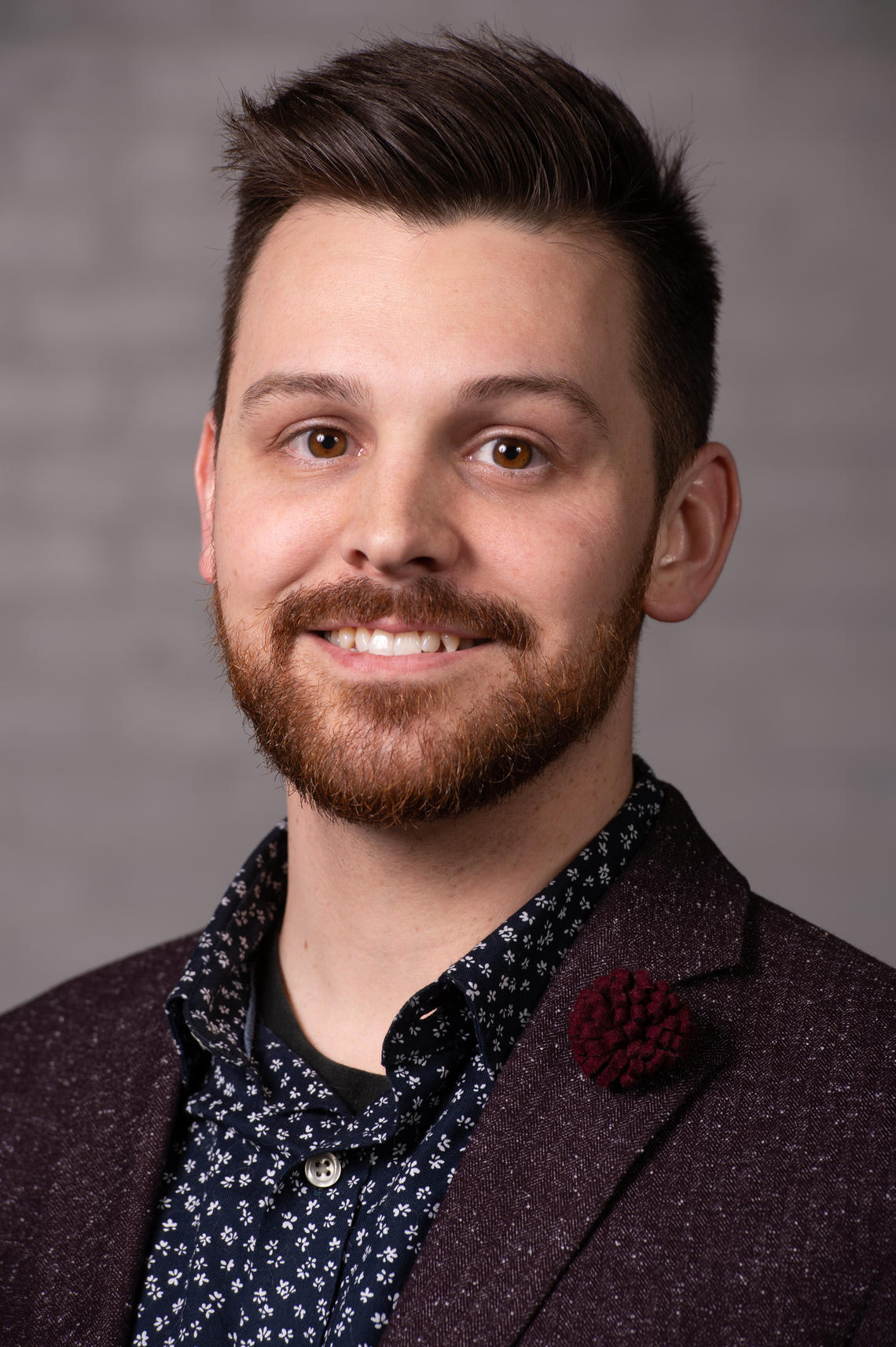 Dr. Brett Lancaster, BHSc'11
Medical Science Liaison - Respiratory & Immunology
AstraZeneca
 
BHSc Hons. - Biomedical Sciences - University of Calgary
PhD - Biochemistry and Molecular Biology, University of Calgary
The BHSc program cultivated my scientific acumen and critical thinking skills with its research-centric courses, led by approachable professors who are invested in their students.
Dr. Brett Lancaster, BHSc'11
What is your favorite BHSc memory? 

My favorite memory from BHSc was Dr. Lukowiak's  Brain and Society course (MDSC409). The topics discussed were always fascinating and the year-end project was unconventional – where most courses had you writing research proposals and journal articles for final projects, Dr. Lukowiak had you present/communicate your topic by any means except a research proposal or journal article. People were submitting paintings and sculptures, I wrote about the neural basis of procrastination in a newspaper titled "The Day-Late Times".
Looking back, what advice would you give yourself as a student?

As a student, it's very common to hyper-focus on grades and stress over bad grades. Yes, grades may play a role in your post-graduate plans, but they are not the end-all-be-all; I failed a 3rd year biochemistry midterm and now have a PhD in biochemistry. When you begin interviewing for jobs, med school, or other post-graduate programs, your interviewers won't want to hear about what you got in your individual courses, they'll want to hear about your unique experiences and how those experiences have prepared you to prosper. To that end, I advise taking advantage of all of the resources afforded to you as a student through career services, your students' association, your department, and your program.  
What is the best thing about your current job?

Aside from the stimulating and constantly evolving scientific content, my current role allows me to have autonomy over my schedule and work hours. I value this flexibility above anything else because I have a young family and it enables me to balance my work around my life as opposed to balancing my life around my work. 
How has your career evolved?
After graduating from the BHSc program, I put myself on the career trajectory of a research scientist by beginning a PhD in biochemistry and molecular biology. As much as I love basic science research , my passion to connect with people and communicate a scientific story through data is what led me to adjust my career trajectory and pursue the Medical Science Liaison (MSL) role. Since beginning my MSL role in 2018, I have had the opportunity to get involved in research again – not by conducting experiments on the lab bench like I used to, but by contributing to the study design and analysis of real-world clinical data. Alongside this career evolution has been an expansion in my areas of expertise: I began in genetics and developmental biology, spent some time on a pre-clinical drug discovery project to treat parasitic roundworms, and am now focused on respiratory and other immunologically driven diseases. 
How did your BHSc degree help you get to where you are now/current career?
The BHSc program cultivated my scientific acumen and critical thinking skills with its research-centric courses, led by approachable professors who are invested in their students. This mindset and focus of the BHSc program culminates with the 4th year honours thesis project, which, for me, was one of the most critical steps on my path to my current career because it both triggered my interest in pursuing a PhD, and gave my thesis supervisor the confidence needed to accept me as PhD student in his lab. 
What is the best piece of advice you have received during your career journey?
Networking is by far the best piece of advice I've received in my career journey. Networking with people who are in the role you are working towards is important to gain insight into the daily ins-and-outs of that position, which will help you to understand your personal experience gaps that you could be trying to fill with certification courses, post-graduate degrees, extracurricular activities, or stepping stone jobs. Additionally, networking with all types of people in the same field or industry as the role you are working towards is important for understanding the broader context of what your future colleagues or co-workers might expect of you.