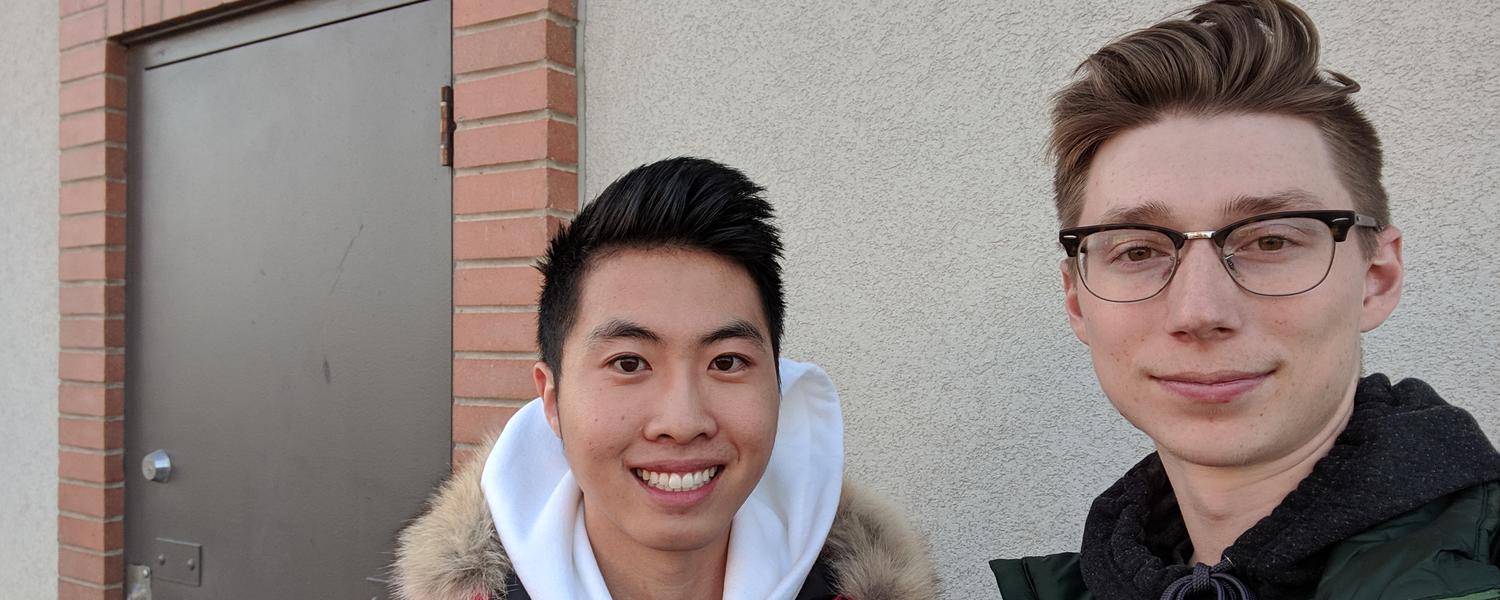 Bachelor of Health Sciences Buddy Program
The BHSc Buddy Program was created to pair incoming first-year students with second, third and fourth year students who can help new students with any questions they may have as they navigate the transition to university.
The buddy program creates a sense of community among BHSc students.
The buddy program pairs up senior students with incoming new students. 
Buddies are paired up by the BHSc office based on major (Biomedical Sciences, Bioinformatics, or Health & Society) and prior to the beginning of the fall semester. 
The buddy program is a program designed to ease the transition to university and the BHSc program by helping in ways such as:

finding your way around campus
sharing where the best cheap eats can be found
sharing the fastest ways to travel between campuses
and much more! 
Benefit from the support and experience of senior students in the BHSc program.
Get an opportunity to ask questions and learn more about the program, faculty, etc.
Have a source of guidance as you get acquainted to university life. 
Learn more about being a student within the BHSc program. 
Help incoming students locate their classrooms.
Show buddies around the Foothills and Main Campus.
Meet up for coffee/tea or lunch.
Explore social activities that are offered around campus.
Registration
Senior buddies can register throughout the year, but it is encouraged you do so prior to the end of the winter semester. 
Pairing of buddies
Students are paired up in August. 
Meeting your buddy
Early September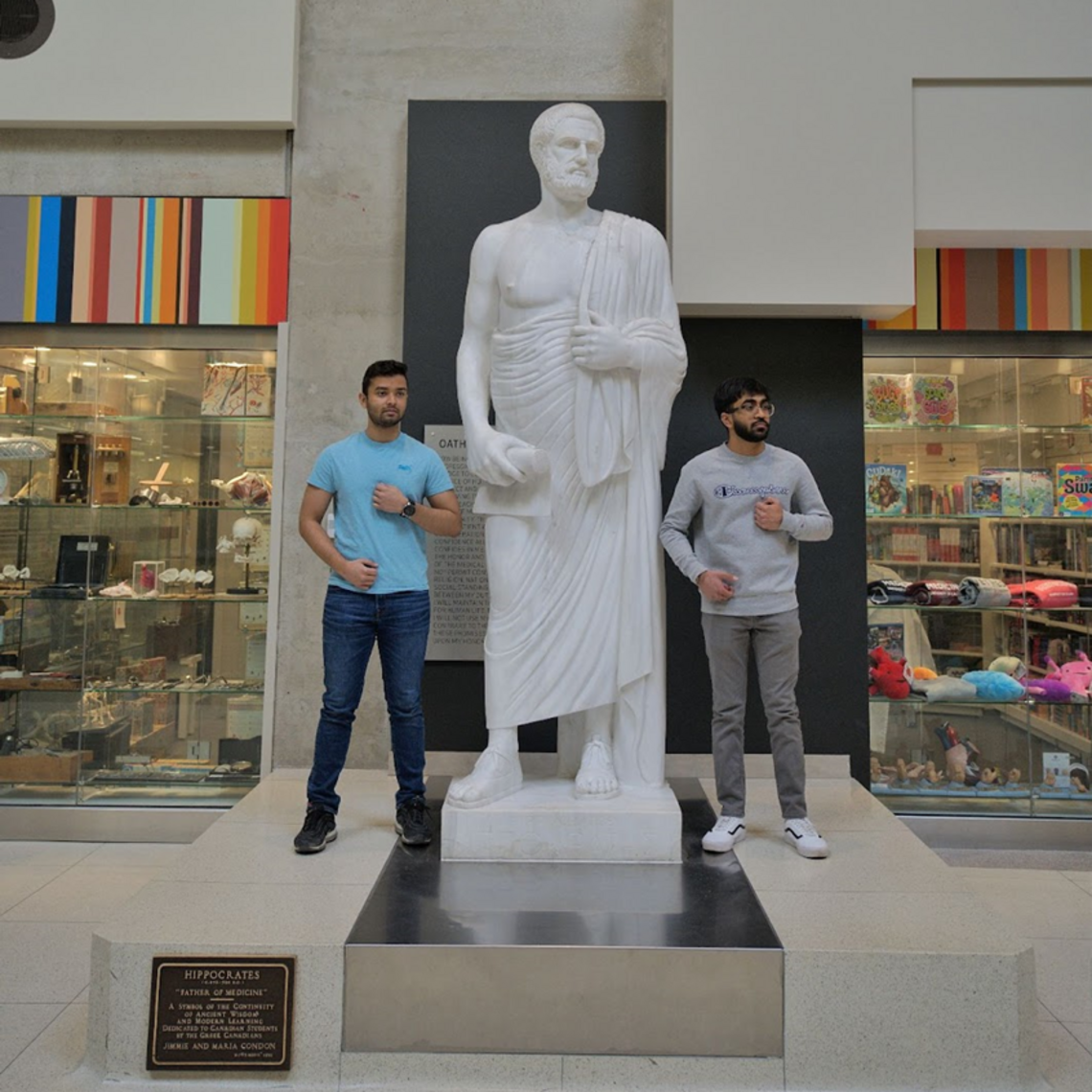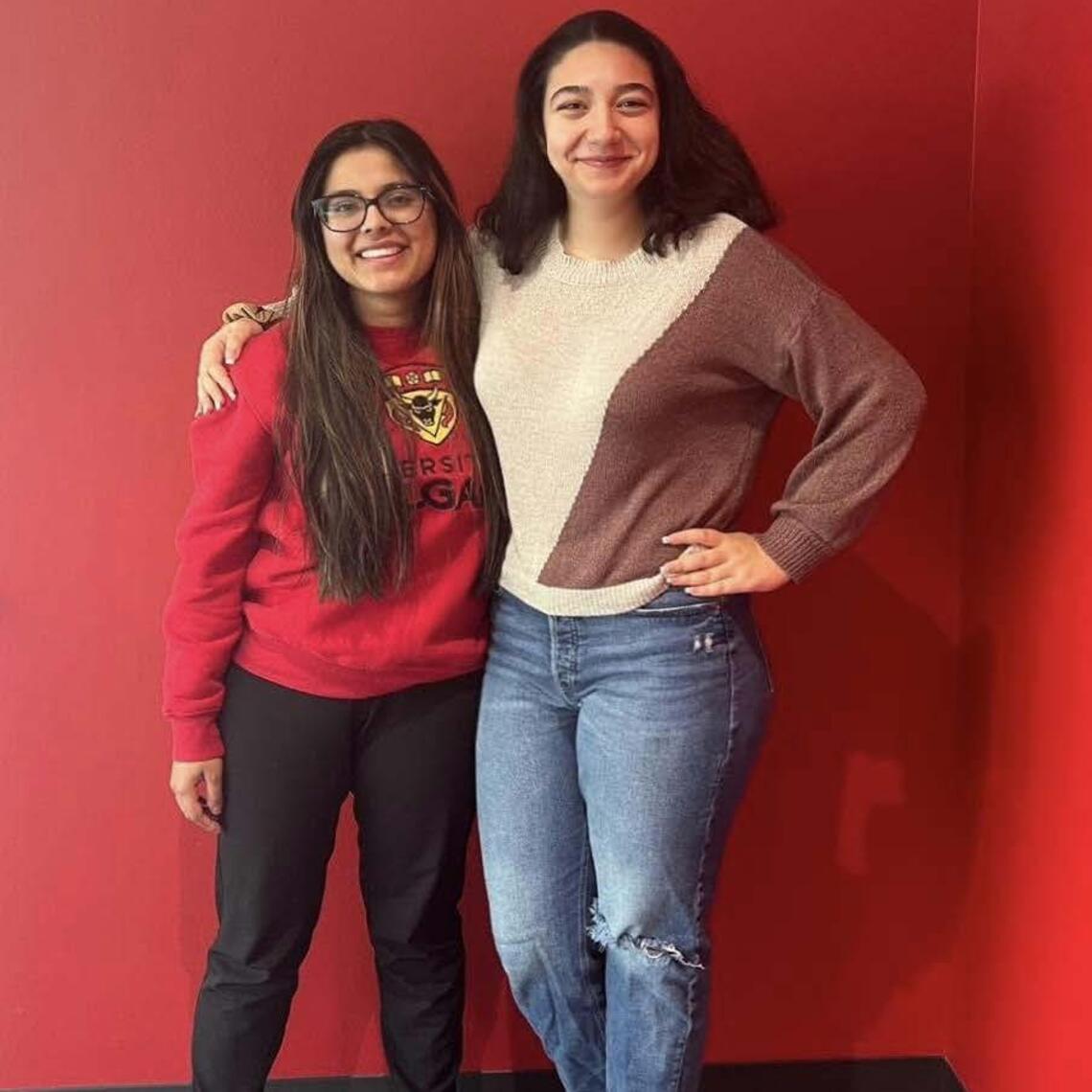 Shubh:  As a former mentee and now as a mentor of the buddy program, I can wholeheartedly attest to its invaluable benefits. Moving to a new city and not knowing anyone can be a daunting experience, but having a senior mentor to guide me through the process was a game-changer. My mentor was able to share their personal experiences and offer helpful tips for navigating university life, which made the transition so much easier.
Joining the buddy program as a mentor was a natural next step for me. I wanted to give back and help incoming first-year students by offering them the same support and guidance I had received. Through the program, I was paired with Dhruvil, an amazing mentee who I have had the pleasure of getting to know.
It has been incredibly easy to relate to Dhruvil as we quickly bonded over shared experiences. We have regular conversations about everything from academics to extracurriculars to life in general. He is always willing to listen and receptive to feedback, and it has been a pleasure watching him grow and succeed. Being part of the buddy program has been a truly enriching experience, and I'm grateful for the opportunity to have been a part of it. I would highly recommend this program to anyone who is looking for guidance, support, and friendship during their university journey!
Dhruvil: The BHSc buddy program was crucial to my academic progress and university life adjustment. I met Shubh at the Fall Orientation before the semester, which gave me the impression that I had someone to look up to and also someone watching out for me in a school with thousands of students. Shubh gave me insightful advice and told me stories about his adjustments to university coming from a city away from Calgary. Alongside academic advice, he shared his experience with research at the Cumming School of Medicine and extracurriculars. This information inspired me to engage in summer research and join a couple of clubs to get involved with student life at the university.
Thanks to the buddy program, I always had Shubh to turn to when I needed assistance, whether deciphering a complicated assignment or simply checking in during the midterm season. Through this program, I got the opportunity to learn from someone who had overcome many of the same obstacles I would have to face and could provide advice and inspiration along my journey.
Duaa - During my first year, I transferred from Biological Sciences to Health and Society. I struggled to build a social network at the time and did not know what supports and resources were available. When I received the email to participate in the BHSc buddy program, I felt relieved because I had finally found a resource to understand my student experience and help me navigate my undergraduate journey. My buddy was absolutely amazing! He helped me edit course assignments, connected me with research opportunities, and discussed strategies to cope with stress and exam anxiety, in addition to many other things, such as interview preparation and achieving professional goals. I attribute much of my undergraduate success to my senior buddy, who made my transition smoother by connecting me to the appropriate networks. My experience in the program as a junior buddy inspired me to continue my involvement as a senior buddy. I wanted to mentor students and provide them with support and resources as my senior buddy did for me. I have truly enjoyed building a relationship with my junior buddy Alexis. We have shared a lot of meaningful discussions, from course topics and professional goals to fun activities and cool places on campus! I always look forward to our conversations and the time we spend together during social gatherings. I know my buddy will go on to do amazing things during her career, and I am happy that I could be part of her journey.

Alexis - I vividly recall the moment when I received the phone call informing me that I had been accepted into the Bachelor of Health Sciences program. Excited, scared, and grateful were just a few of the many words that expressed my mixed emotions. I felt like a small fish in a massive pond at the time, and despite feeling supported by the university's outstanding staff, I nevertheless struggled to navigate student life. Signing up for the buddy program was a proactive step toward getting the help and support that I needed to adjust and thrive in a new environment. The program not only provided me with support, guidance, and mentorship from my senior buddy, but it also gave me a lifelong knowledgeable and encouraging friend. Duaa is without a doubt one of the most patient and compassionate people I have ever met. After our first meeting, Duaa's kind personality made me feel immediately at ease. The number of common interests and similar passions we share facilitated a strong relationship. It is always a delight to spend time with Duaa and learn about university life, personal and professional aspirations, research opportunities, life in general, and a plethora of other fascinating topics. Her guidance has enabled me to gain knowledge about the field of research and, ultimately, assisted me in my efforts to find an amazing summer research opportunity. I'm extremely honored to have met Duaa and I'm certain that she will go on to make a positive impact on the lives of many other individuals.