Vision, Mission, and Values
Improved health and healthcare for all through data-driven innovation and collaborative research.
To be a trusted resource to transform health data into evidence for the community through collaboratively developing innovative health informatics science for precision health and precision public health.
This mission will be achieved through:
ensuring data validity, robust methods, unbiased analytics, and scientific presentation of data
maximizing data value, responding to societal needs, and providing opportunities for education and mentorship.
Innovation
We believe in innovation as a mindset. Innovation starts from a willingness to make things better or do things differently. We strive to redefine the standard of excellence in our healthcare system by fuelling young minds and novel research.
Credibility
We believe research can change the world. We aim to produce trustworthy results, dependable solutions, and become a reliable, long-lasting source of healthcare information.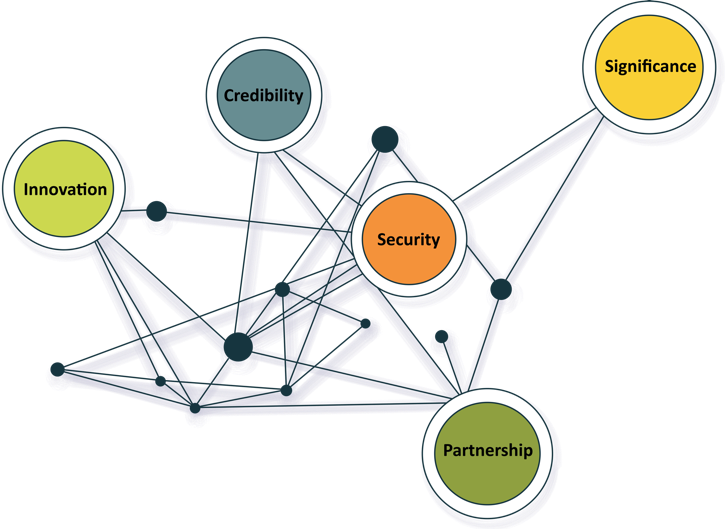 Significance
Conducting research that is relevant and pressing plays an important role in discovering new treatments, and making sure that existing treatments are used in the best possible way. Through combining the expertise of researchers, students and professionals on our team, we strive to find answers to the unknown, fill gaps in current knowledge and change the way that healthcare professionals work. 
Security
The ability to handle, use and transmit healthcare data is recognized as an invaluable resource that aids in creating a seamless pathway for data collection, analysis and collaboration directly within our centre. Safeguarding this resource is of the utmost importance. We employ a proactive approach to implementing data security measures including administrative controls, physical security, logical controls and organizational standards.
Partnership
In order to accommodate the complexity and urgency of the challenges presented in the health care system today, partnership and collaboration among government, health services researchers and academic health science networks is vital. We believe that partnership is essential to the implementation of flexible and sustainable healthcare solutions.