Summer Studentship Program
Designed to help students gain practical experience and accelerate innovation and training in health data science.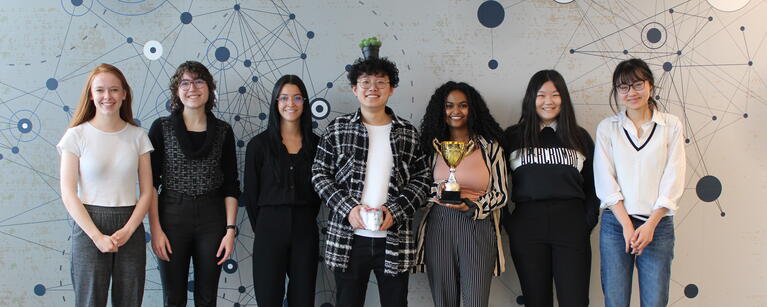 The Centre for Health Informatics' Summer Studentship Program offers students the opportunity to engage in health research under the supervision of an academic member during the summer term. This program seeks to encourage students' consideration of a research career in fields relevant to data science and health informatics. Applicants will be matched to a faculty member residing within CHI based on their chosen academic discipline and research interests.
Each applicant is reviewed by CHI's administrative team and the relevant faculty members. Based on these reviews, all applicant submissions are assessed to determine the award recipients.
Applicants will be informed by email regarding the outcome of their submission. See below for relevant dates.
Important Dates & How to Apply
We thank all students for their interest in working for CHI and their submission. Applications for our 2023 Studentship Program is now closed. Please check back again for our 2024 intake.
All accepted undergraduate applicants are encouraged to apply to the Program for Undergraduate Research Experience (PURE) or Alberta Innovates Summer Research Studentship (AI SRS) for financial support. 
Jan. 26, 2023
Application deadline for students
Jan. 30, 2023
Applicants informed by email regarding the outcome of their application.
Feb. 3, 2023
PURE & AI SRS Student application deadline.
Feb. 10, 2023
PURE & AI SRS Supervisor reference deadline.
About PURE Awards
The PURE program makes it possible for students to learn from on-campus experts about how research projects are developed, and how their results can contribute to new knowledge while solving problems in society.
Each PURE learning experience is a unique opportunity to develop research skills and explore research interests. These experiences help students develop the abilities to collaborate, communicate, and think critically and creatively. PURE enriches and extends undergraduate learning outside the classroom.
The Program for Undergraduate Research Experience (PURE) provides up to $7,500 of financial support to University of Calgary undergraduates to conduct research for 8, 12 or 16 weeks between May and August. 
Learn more about what makes a great research proposal and how to submit your summer studentship application. 
Date: Jan. 10, 2023
Time: 1 - 2 p.m.

Date: Jan. 11, 2023
Time: 3 - 4 p.m.
TAYLOR INSTITUTE FOR TEACHING AND LEARNING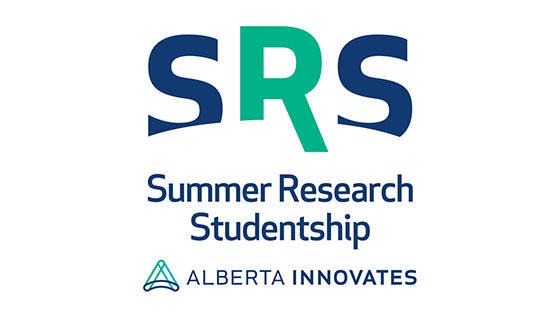 About AI SRS Awards
Alberta Innovates Summer Research Studentships are available at the University of Calgary. They provide opportunities for motivated undergraduate students with exceptional academic records with a focus on cross-disciplinary training in health and emerging tech (e.g., ICT/digital) at the University during the summer months. The award is meant to encourage students to consider pursuing formal training and a career in Alberta's research and innovation (R&I) ecosystem. 
Digital Health
Data Enabled Health Transformation
Health Innovation and Technology Acceleration
Students will receive a stipend of $1,875 per month for 8, 12, or 16 weeks. The studentship must be held during the period of May to August.
Alberta Innovates does not provide additional funds for health-care benefits. The payment of such benefits is the responsibility of the awardee.
Students must approach and secure approval of a faculty supervisor at the University of Calgary.
A supervisor must be actively engaged in health-oriented research. Students may apply with a supervisor outside of their home faculty (all faculties are eligible).
About AI HYRS Awards
The Alberta Innovates High School Youth Researcher Summer (HYRS) Program is an opportunity for motivated and exceptional Grade 11 students to gain first-hand experience with biomedical and health research, and introduce them to career opportunities in research. The connections that students make during the HYRS program are invaluable.  
HYRS is not just a laboratory work experience – it is a well-rounded program focused on Grade 11 students. Cohort programming involves tours of the campus and other research facilities, guest lectures on health research and related careers, and other educational sessions from current university students. On the last day of the program, students will present on their research project at an Open House event. 
Digital Health
The convergence of digital and emerging technologies with health, healthcare, living, and society. It has the potential to enhance the efficiency of healthcare delivery through personalizing medicine, enabling better access to care and empowering citizens to manage their own health.
Data Enabled Health Transformation
The creation, amalgamation, analysis, and application of large quantities of complex information to improve health /or healthcare decision-making. Examples include: data analytics, machine learning, and artificial intelligence platforms.
Health Innovation and Technology Acceleration
Research that considers marketplace need, industry pull, technology partnerships, scale-up requirements, and the types of evidence needed to mobilize support for further development of innovations like the Internet of Medical Things, xR, wearables, personalized health, and health economics.
The award is meant to encourage students to consider pursuing formal training and a career in health research and innovation. HYRS is a six-week program that runs from early July to mid-August each summer. The award consists of a $3,000 stipend.
To be eligible, students must:
Currently be registered as a grade 11 student at a central Alberta high school. This includes all high schools south of Red Deer to north of, but not including, Claresholm. Students in or south of Claresholm should apply to the University of Lethbridge. Students north of Red Deer should apply to the University of Alberta.
Have a clear interest in pursuing a health research career.
Have a minimum of 85% standing in each of Math-20-1 or 20-2, Biology 20, and one other grade 11 science. Transcripts and interim reports must be provided as proof.
Comply with current COVID-19 public health measures.
A maximum of 2 students per high school will be selected for the Alberta Innovates Heritage Youth Researcher Summer program.