Speaker Series
Illuminate your understanding of data science, health informatics, machine learning and many more fascinating global pursuits. Join us while we embark on a journey to teach, inspire and motivate!
Join us! 
Live Zoom Session
Please RSVP to this event on EventBrite as the Zoom login details will be sent out the morning of the event via email.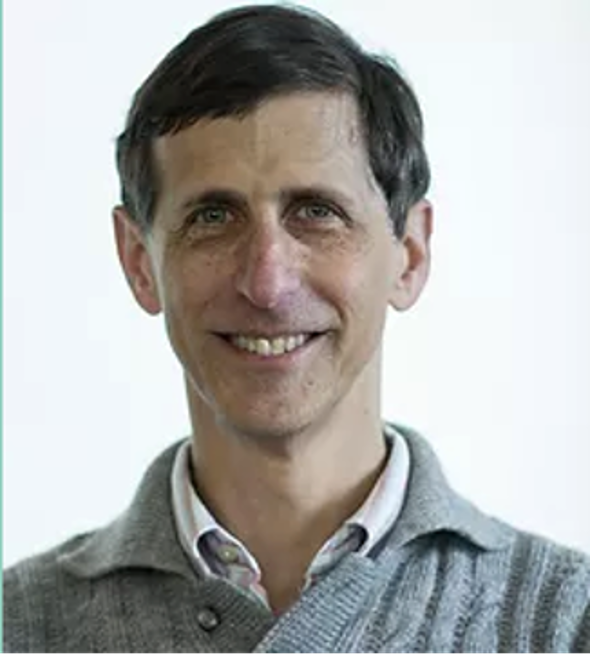 An Effective Way to Estimate an Individual's Survival Distribution
Dr. Russell Greiner, PhD
Professor, Department of Computing Science, University of Alberta
PI, Alberta Machine Intelligence Institute
An accurate estimate of a patient's survival time can help determine the appropriate treatment and care of that patient. Some common approaches to survival analysis estimate a patient's risk scores; others estimate a patient's 5-year survival probability, or a population's survival distribution. However, none of these provides a way to estimate an individual's expected survival time. This motivates an alternative class of tools that can learn models that estimate a subject's survival probability at each time -- ie, an individual survival distribution (ISD) -- from which one can then estimate that subject's expected survival time. 
In this presentation, Dr. Greiner will describe such ISD models and explain how they differ from standard models and ways to evaluate such models. He will define a novel approach, 'D-Calibration', which determines whether a model's probability estimates are meaningful. Finally, he will explore how these measures differ, and use them to evaluate several ISD prediction tools over a range of real-world survival data sets -- demonstrating, in particular, that one tool, MTLR, provides survival estimates that are helpful for patients, clinicians and researchers.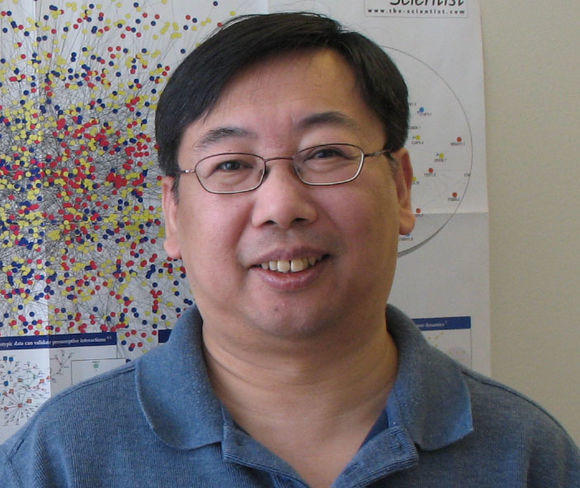 Artificial Intelligence in Medicine
Dr. Edwin Wang, PhD
AISH Chair Professor in Cancer Genomics/ Informatics, University of Calgary
Professor, Dept. of Biochemistry and Molecular Biology, Medical Genetics, & Oncology, University of Calgary
Member, Alberta Children's Hospital Research Institute
Member, Arnie Charbonneau Cancer Research Institute
December 17, 2020
Significant advancements are being made in the field of artificial intelligence – propelling us into a new era of precision medicine. Machine learning and deep learning approaches to big data are swiftly infiltrating healthcare and medicine.
In this talk, Dr. Edwin Wang presented several examples for constructing predictive models using artificial intelligence, genomic data and lifestyle data in cancer and other diseases. The predictive models have been used for predicting cancer risk, tumor recurrence, prognosis and matching drugs for cancer patients. Then, several novel artificial intelligence algorithms, which have been developed at Dr. Wang's lab, were discussed.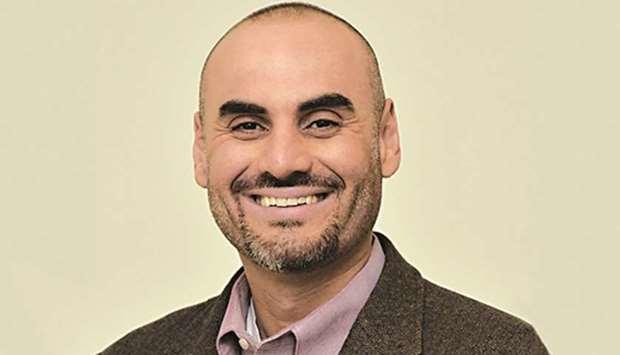 Mental Health Informatics: From Stigma to Empowerment – A Middle Eastern Perspective
Dr. Mowafa Househ, PhD
Associate Professor, Hamad Bin Khalifa University, College of Science and Engineering, Qatar Foundation, Qatar.
Adjunct Associate Professor at the University of Victoria School of Health Information Science, Victoria, BC, Canada.
November 19, 2020
The rapid increase in new mental health cases stemming from COVID-19 has strained mental health services around the world leaving millions of individuals and families without proper mental health support. Within the Middle East North Africa (MENA) region, the burden of mental health conditions is higher than the global average and grossly underfunded, especially, in countries where political instability and war exist. In this presentation, Dr. Househ presented three different digital mental health related projects (ESRA, SUKUN, and MOMEHED) that he is currently working on that provide digital mental health support and are intended to empower individuals and families in Qatar and the MENA region.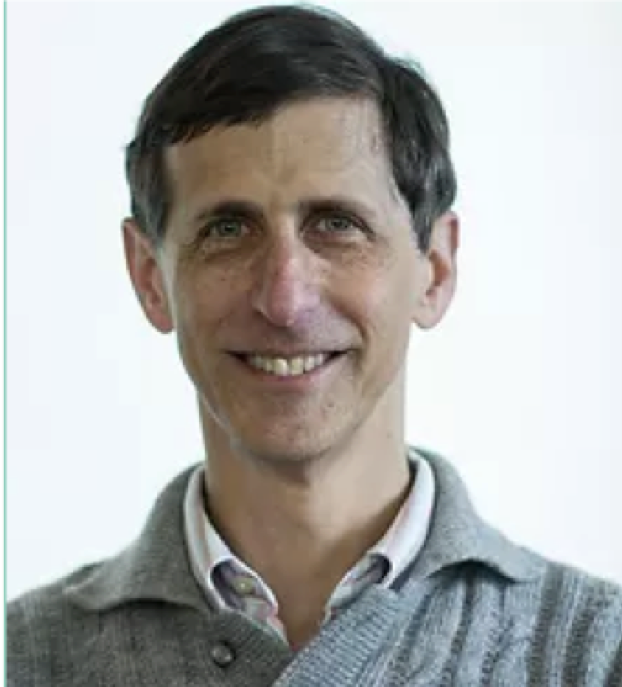 Towards Patient-Specific Treatment: Medical Applications of Machine Learning
Dr. Russell Greiner, PhD
Professor, Department of Computing Science, University of Alberta
PI, Alberta Machine Intelligence Institute
October 22, 2020
Patient-specific treatment requires determining which treatment has the best chance of success for an individual patient. The best treatment depends on how multiple factors collectively relate to the outcome. In many situations, these "best treatment" classifiers are not known initially. Fortunately, there is often a corpus of historical data, which includes both descriptions of previous patients, as well as the treatment outcomes. The field of Machine Learning (ML) provides tools to help here -- tools that can "learn" which treatment is most effective for a given patient, based on his/her specific symptoms.
Dr. Greiner introduced the relevant ideas, using real-world medical examples -- starting with a way to help predict which breast cancer patients are likely to suffer a relapse, based on the subcellular location of certain adhesion proteins. Dr. Greiner used this to show the difference between standard association studies (designed to find biomarkers) and this machine learning methodology.
How Does Emotion Interact with Rationality in a Creative Process?
September 23, 2020
In this talk, Dr. Yong Zeng discussed the mechanism behind human design creativity. Dr. Zeng explores how his team used EEG and ECG to quantify human affective and cognitive states during decision making. He explained how AI-based methods and tools developed in-house or extracted from literature were used to analyze data and how their research is being applied to aerospace design, software design, policy design, learning and education design, and questionnaire design.
Dr. Yong Zeng is a professor at the Concordia Institute for Information Systems Engineering at Concordia University. He was Canada Research Chair in Design Science (Tier-II) and NSERC Chair in Aerospace Design Engineering. Prior joining Concordia in 2003, he was a Postdoctoral Fellow in the Human Performance Center here at the University of Calgary.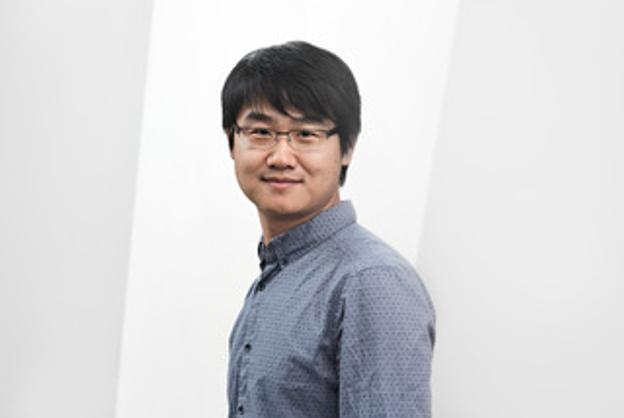 Data Visualizations for Helping Users Understand Statistical Models
August 13, 2020
Statistical models play a pivotal role in many domains (e.g., biology, chemistry, health care) and help users learn from data, find patterns, and make decisions. There is an increasing need for domain experts to use such models for understanding and solving domain-specific problems. However, domain experts may not be experts in data science. They may face challenges when developing and using statistical models. Dr. Xiaoyi Wang guided us through these challenges and bridged the gaps between users' comprehension and statistical models through interactive data visualizations. 
Dr. Xiaoyi Wang received his Ph.D. in computer science in June 2020 from the University of Copenhagen and earned his M.Sc in media informatics from the University of Bremen, Germany. His research interests include visual analytics, information visualization, and human-computer interaction.
The Value of Data Visualization
July 23, 2020
Dr. Søren Knudsen is a Marie Curie Postdoctoral scholar at the Centre for Health Informatics at the Foothills campus of University of Calgary. In August, he departed from our team and joined the Human-Centered Computing group at University of Copenhagen as part of his Marie Curie fellowship. In this talk, Dr. Knudsen spokek on data visualization and how it is touted as one of several approaches to help people make more informed, and ultimately better decisions. He contextualized some of his studies from professional and societal contexts that unearth broader concerns of visualization and predictive analytics in collaborative scenarios such as disagreement, accountability, and data-based argumentation. 
111 Days Later - CHI's COVID-19 Modelling
June 24, 2020
One-hundred and eleven days ago, the Centre for Health Informatics (CHI) at University of Calgary spear-headed the development of a set of surveillance tools as part of the University of Calgary's effort to help monitor the spread of COVID-19. This talk focussed on the COVID-19 modelling efforts undertaken at the CHI. Frank Lee and Dr. David Vickers discussed the projects that the CHI was part of, the different research questions these studies addressed, and the learned lessons about COVID-19 from these efforts. 
Frank Lee is a member of the Centre for Health Informatics, Data Intelligence for Health Lab and a PhD Candidate in Epidemiology in the Department of Community Health Sciences, University of Calgary. He completed his Masters of Public Health at the University of California, Berkeley.
Dr. David Vickers holds an Interdisciplinary PhD applying Dynamical Systems theory to Epidemiology. Before joining the Libin Cardiovascular Institute's Mozell Core Analysis Lab in October 2019, he has worked as an analyst with Infection Prevention and Control at Alberta Health Services.
Alberta's Tomorrow Project
May 21, 2020
As Alberta's largest health research study, ATP aims to reveal what causes and what may prevent cancer and chronic diseases. Following the health of 55,000 men and women for the next 50 years, this long-term cohort study provides exceptional depth and breadth of detailed information to researchers around the world.
Dr. Grace Shen-Tu's experience lies within research, knowledge translation, and evaluation. She is committed to moving research discovery to where it can have the greatest impact. Before joining ATP, she led many knowledge translation and evaluation projects within the Alberta Cancer Prevention Legacy Fund. In her current role as Research Lead with ATP, she encourages collaboration with external scientists using longitudinal data to reveal causes and preventions of cancer and chronic disease.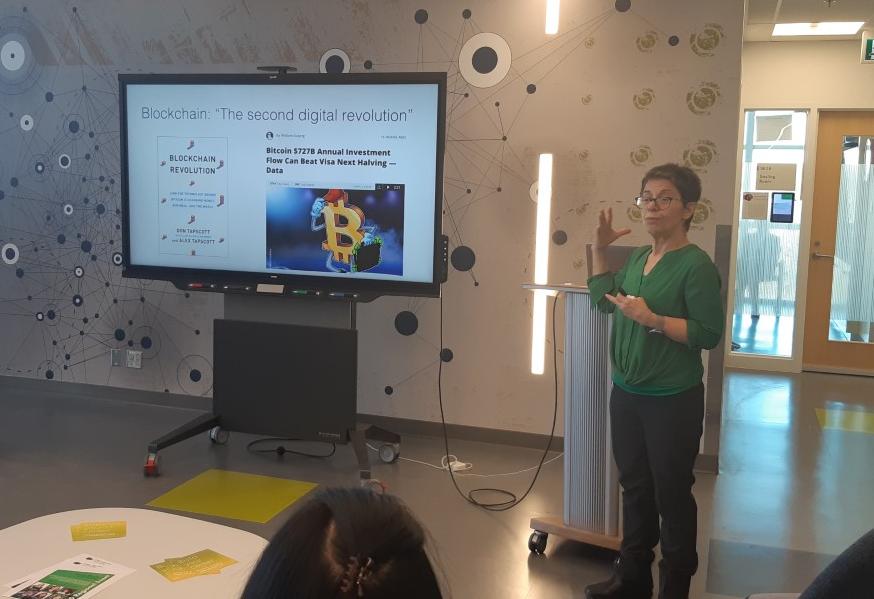 Blockchain and its Application to Healthcare
February 20, 2020
Rei Safavi-Naini is the NSERC/Telus Industrial Chair and Alberta Innovates Strategic Research Chair in Information Security here at the University of Calgary. She has extensive background in post-quantum cryptography, cloud security and security of blockchain and decentralized systems. As such, she came to visit the CHI and spoke on the ground breaking technology of blockchain.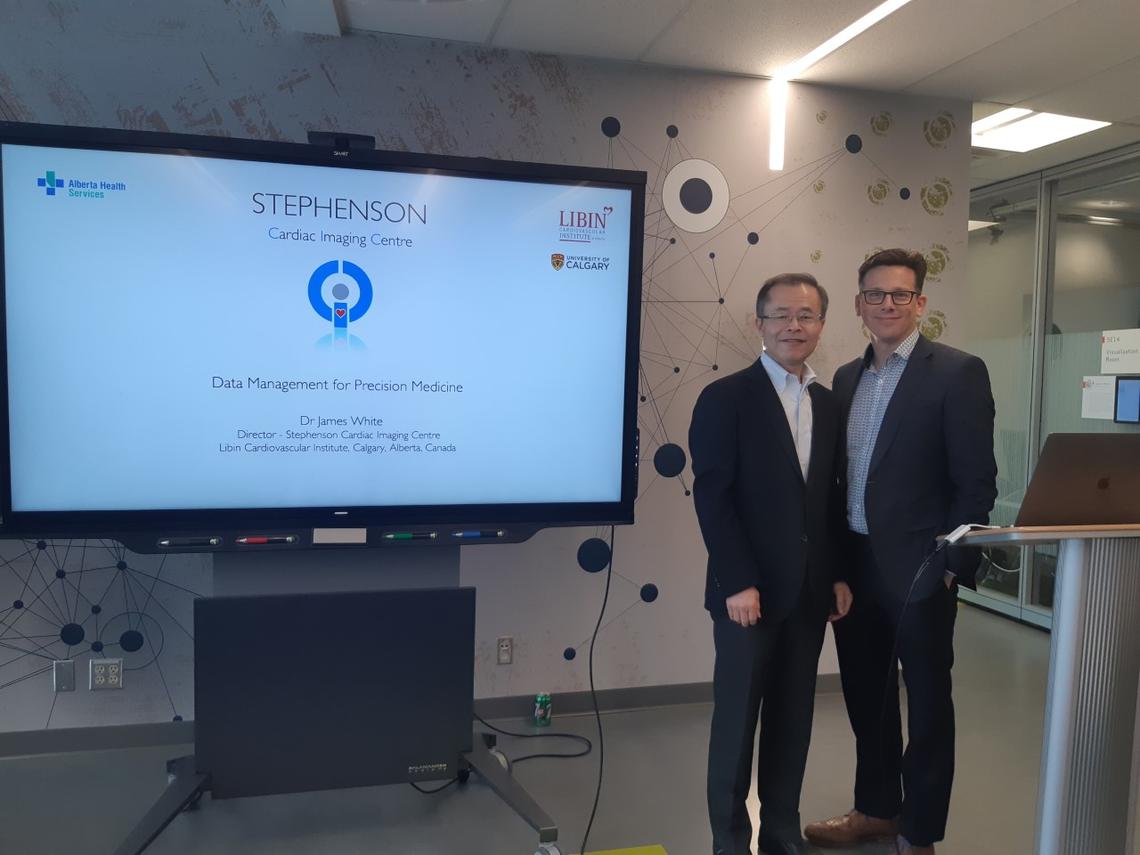 The Libin Cardiovascular Institute and the Centre for Health Informatics Present:
February 5, 2020
Hude Quan and James White
Hude Quan is the Director of the Centre for Health Informatics. A major theme of Dr Quan's research is to develop novel methods for analyzing "big data" and improving its quality to enable optimal use for health research and precision medicine. Different members of Dr. Quan's team - Elliot Martiin, Natalie Wiebe, Stephanie Garies, and Bing Li - all spoke on their current research underway at the centre.
James White is the Director of the Stephenson Cardiac Imaging Centre at the Libin Cardiovascular Institute. He is a cardiologist and a clinician scientist who is leading innovation in cardiovascular MRI care and advanced heart disease research. He visited the CHI to speak on behalf of his team and their accomplishments.
Together, Quan and White explained how these two fields intersect and how they continuously striving to be leaders in the area of precision health and precision medicine.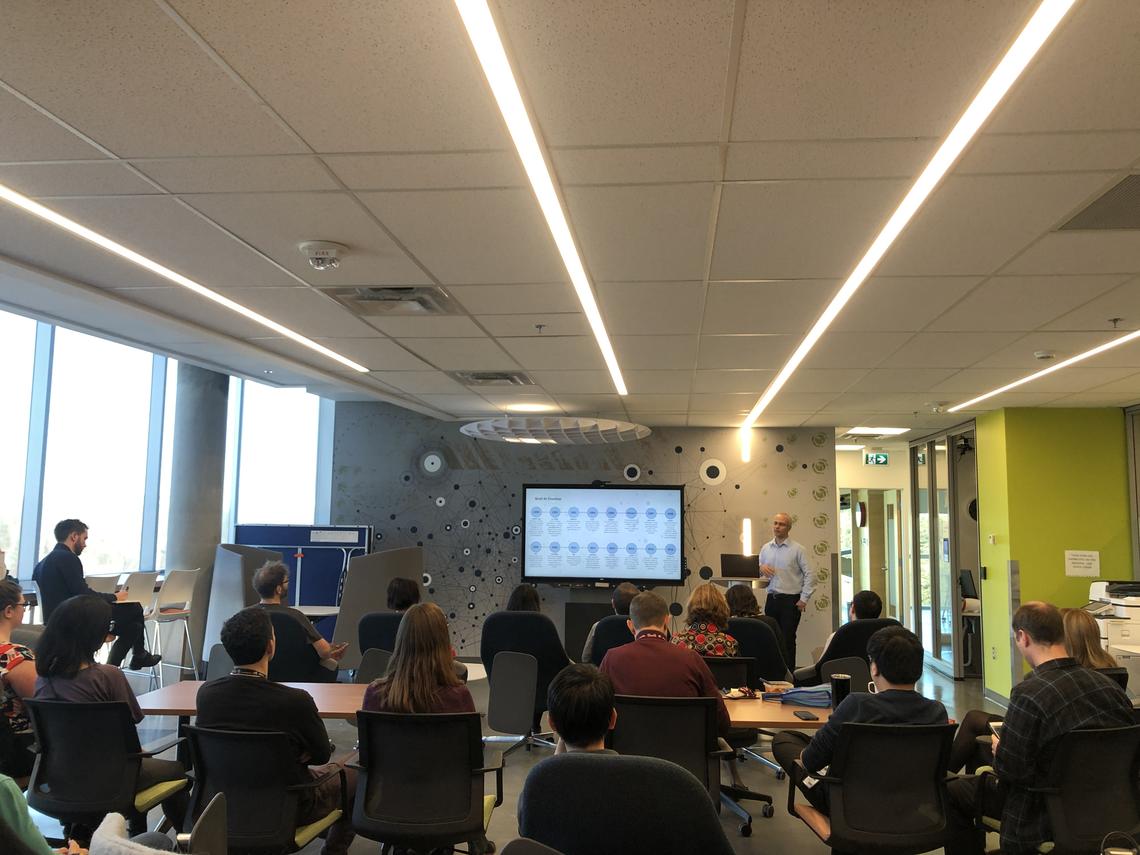 The use of artificial intelligence to improve medical decision making…But wait! Can we really trust computers?
December 19, 2019
Dr. Filipe Lucini is a member of the DIH Lab and a Postdoctoral Associate in the Department of Critical Care Medicine. He spoke on the difference between AI, machine learning and and deep learning and fooled us all with examples of how seamlessly a computer controlled robot can perform a human activity like creating a poem. Large studies have shown that when comparing a healthcare professional to an AI counterpart, the AI clinicians are making similar dosage amounts for IV fluids and are able to detect abnormalities in diagnostic medical photographs. Lucini exemplified the possibilities that are opening for integrating machine learning and health care decision making as well as pointing out key challenges that arise when corroborating "big data" and real life patients.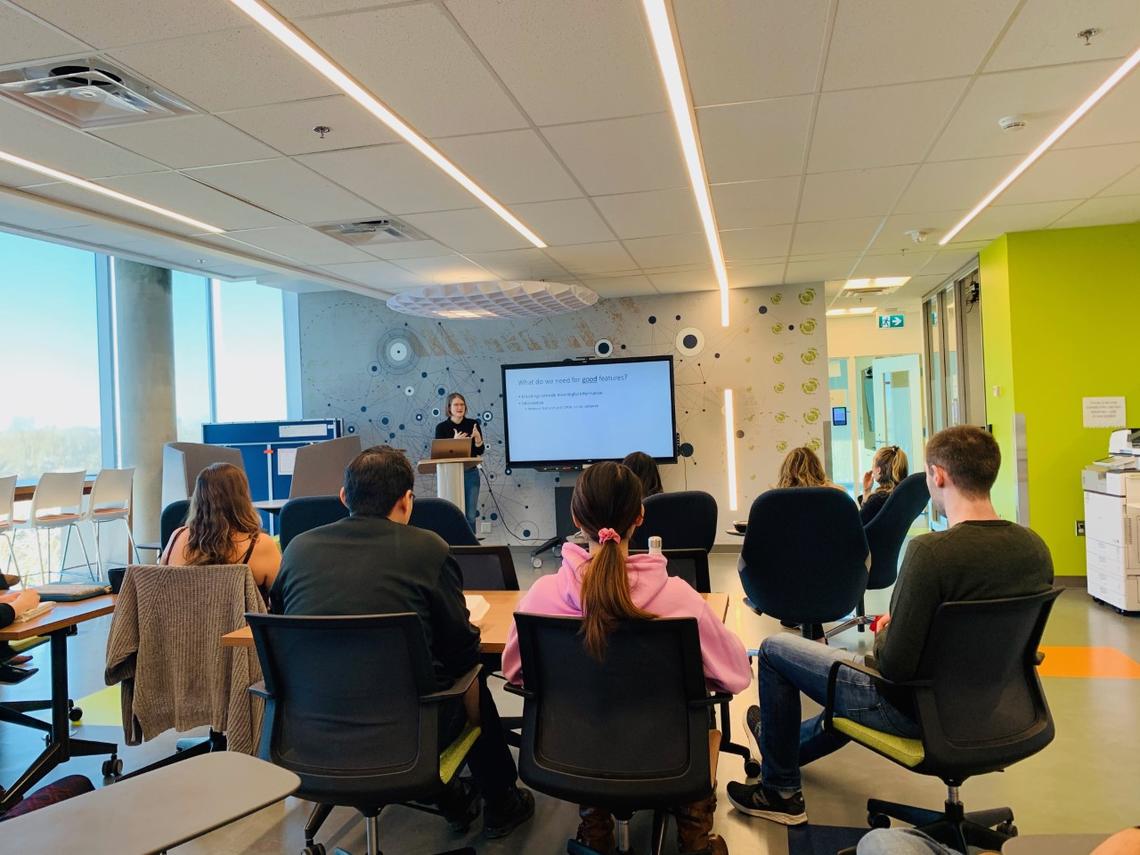 From Raw Data to Model Inputs; the Importance of Feature Engineering
November 21, 2019
Jacqueline Harris is a PhD student in Computer Science at the University of Alberta under the supervision of Dr. Russell Greiner. She is a member of the University of Alberta Computational Psychiatry research team and an AI student ambassador with Intel. Her research is primarily focused on predictive modelling in depression, and feature extraction techniques for functional magnetic resonance imaging (fMRI).
 
Data has become widely available, driving much of the success and interest in machine learning. The reality though, is most of this data is not in a form that is appropriate to serve as an input to machine learning models. The choice of how to transform raw data to model inputs (features) can be vital to the success of a model; so, before jumping into data modelling it is important to consider different approaches to feature engineering. In this talk, Jacqueline spoke on the difference between structured and unstructured data, some general approaches to feature engineering, and provide some specific examples from functional magnetic resonance imaging.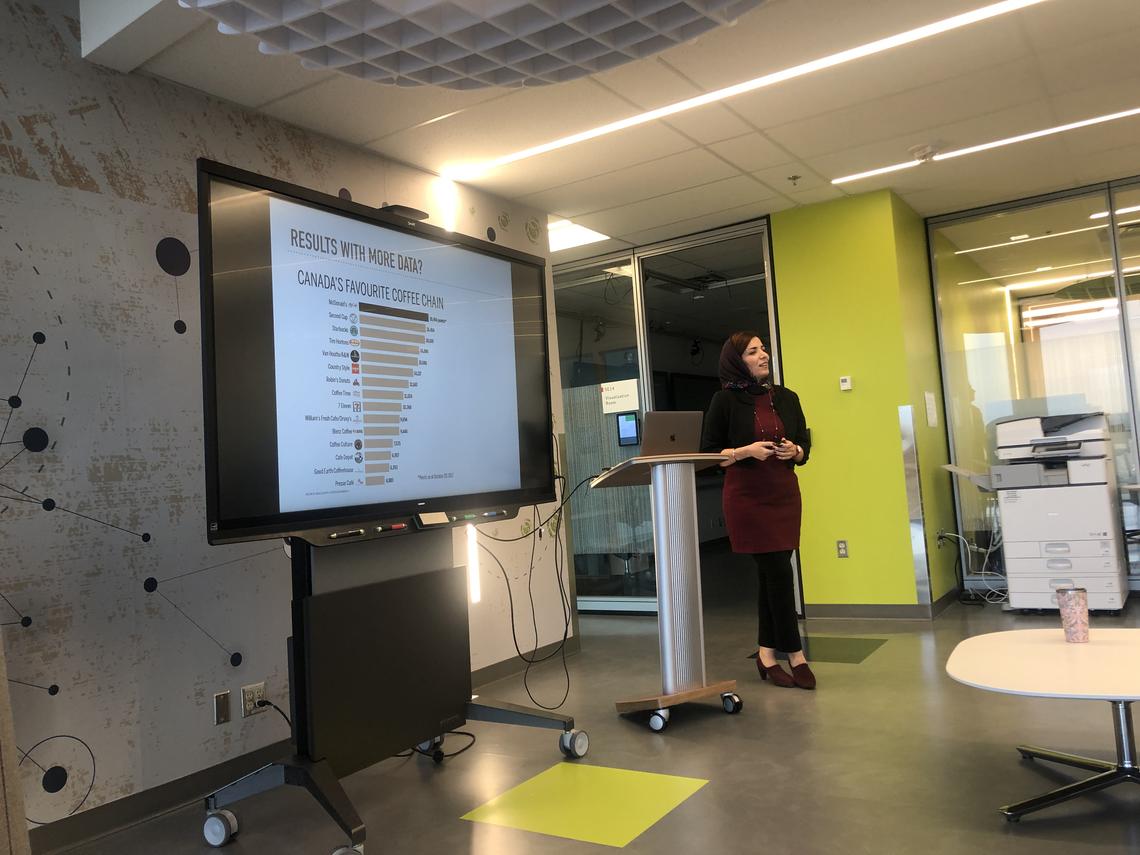 Does more data beat better learning algorithms?
October 24, 2019
Zahra Shakeri is a member of the Data Intelligence for Health (DIH) Lab and a Postdoctoral Associate of Health Data Science in the Department of Community Health Sciences, University of Calgary. She completed her PhD in Computer Science at the University of Calgary in August 2018. During her M.Sc. and PhD programs, she conducted several in-depth studies in the areas of cognitive science, human-computer interaction, software engineering, social media analysis, and emergency management, using statistical and qualitative analysis as well as machine learning techniques. Zahra's research interests are currently focused on the intersection of machine learning, data visualization, public health surveillance, critical care, and social media analysis. She spoke to us about the importance of data availability and methodology in data science projects.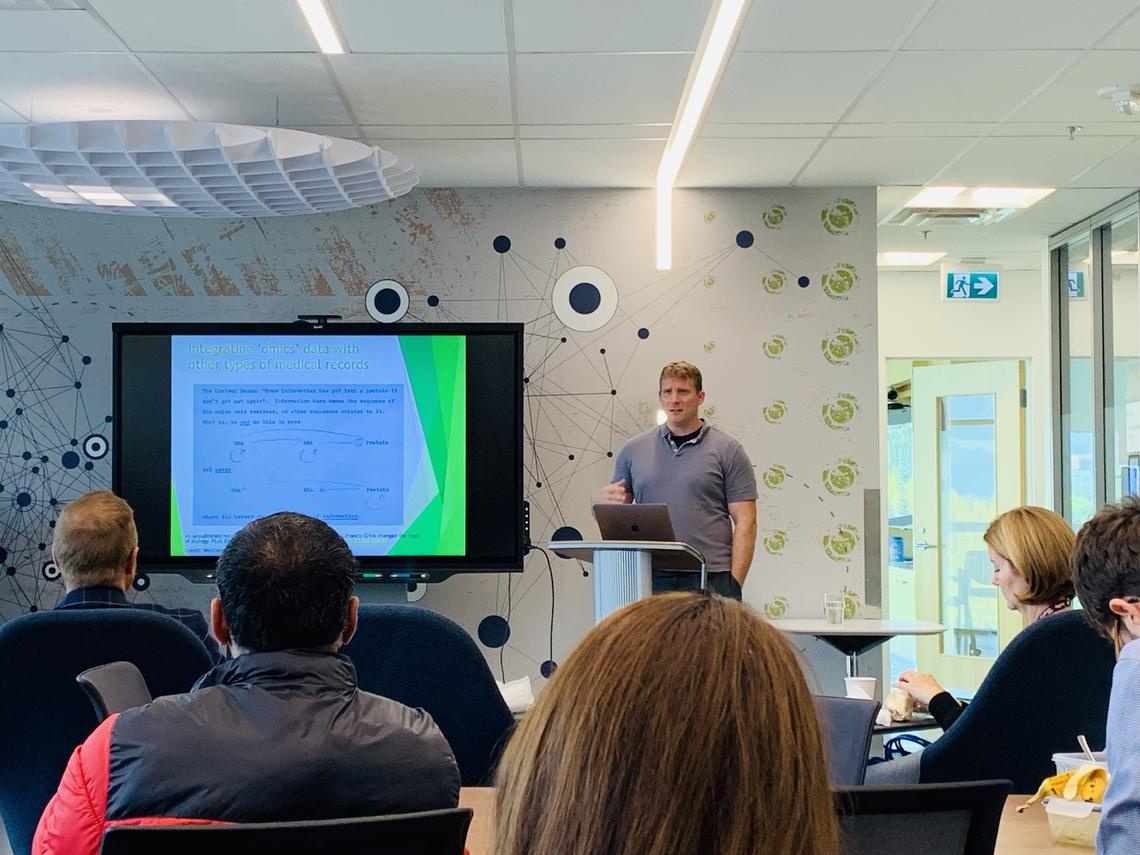 The field of "precision health": Integrating 'omics' and other types of "big" data in a clinical context
September 26, 2019
Dr. David Anderson is a tenure-track instructor and the Director of the bioinformatics major in the U of C BHSc. program. His teaching interests have been focused both on primary bioinformatics education and on the integration of "big data" molecular biology and the clinical environment. His research interests are focused at the intersection between molecular functions, biochemistry and genetic variation, looking at the ways in which physical interactions between mutations at different sites (i.e. epistasis) govern the functions of key biological molecules. Dr. Anderson has developed a suite of different statistical analysis tools that estimate the effect of distinct mutations on a single quantitative function, which allows for the simultaneous assessment of potential molecular interactions between them.