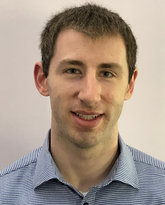 Alexander Krusina
AHS Data Scientist
Centre for Health Informatics
Data Scientist
Alberta Health Services Analytics
M.Eng. - Software Engineering
University of Calgary
B.Sc. - Mechanical Engineering
University of Calgary
Research
Current Projects
ICD-10 Recommender System to help coding specialists create discharge abstracts easily. Recommends ICD codes using association rule mining and reinforcement learning.
Text Annotation software tool to help create training data for natural language processing.
Rule-based detection of sections, sentences and entities in discharge summaries.
Lead instructor for the Learn Programming for Beginners course hosted by the Centre for Health Informatics.