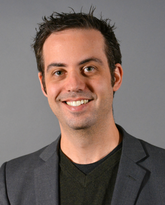 Colin Josephson
Faculty Researcher
Centre for Health Informatics
Assistant Professor
Department of Clinical Neurosciences
Internship - Health Informatics
University College London
FRCPC - Neurology
Dalhousie University
Fellowship - Intracranial Vascular Malformations
University of Edinburgh
Doctor of Medicine (MD)
Dalhousie University
MSc - Physiology
McGill University
BScH - Biology
Queen's University
Biography
Colin's major research interest is the application of large linked clinical and electronic medical records and "big data" to epidemiological and outcomes-based research in epilepsy. He has a strong interest in advanced analytics, prediction modelling, and machine learning as a means of generating novel breakthroughs with practical bedside applications in large multimodal datasets.
Publications
Wahby S, Karnik V, Sajobi TT, Wiebe S, Josephson CB. Cannabis use is both independently associated with and mediates worse psychosocial health in patients with epilepsy. J Neurol Neurosurg Psychiatry. 2019; 90(8):945-951.
Lowerison M, Josephson CB, Jette N, Sajobi TT, Patten S, Williamson T, Deardon R, Barkema HW, and Wiebe S. Level of specialized care and risk of death in a Canadian epilepsy population. JAMA Neurology. 2019 [Epub ahead of print].
Josephson CB, Engbers JDT, Jette N, Patten SB, Singh S, Sajobi TT, Marshall D, Agha-Khani Y, Federico P, Mackie A, Macrodimitris S, McLane B, Pillay N, Sharma R, and Wiebe S. Prediction tools for psychiatric adverse effects following levetiracetam prescription. JAMA Neurology. 2019; 76(4):440-446.