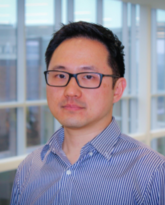 Joon Lee
Faculty Researcher
Centre for Health Informatics
Director
Data Intelligence for Health Lab
Associate Director
Health Date Science and Biostatistics Diploma Program
Postdoctoral Fellowship - Medical Data Science
Harvard-MIT Division of Health Sciences and Technology, Massachusetts Institute of Technology
Ph.D. - Biomedical Engineering
Department of Electrical and Computer Engineering, University of Toronto
B.ASc. - Electrical Engineering
Department of Electrical and Computer Engineering, University of Waterloo
Biography
Dr. Joon Lee is the Director of the Data Intelligence for Health (DIH) Lab and an Associate Professor of Health Data Science in the Departments of Community Health Sciences & Cardiac Sciences, Cumming School of Medicine, University of Calgary. He is a member of the Libin Cardiovascular Institute of Alberta and the O'Brien Institute for Public Health.
He holds a PhD in Biomedical Engineering from the University of Toronto, and a BASc in Electrical Engineering from the University of Waterloo. He also completed a postdoctoral fellowship in Medical Data Science at the Harvard-MIT Division of Health Sciences and Technology. Prior to joining the University of Calgary, he held a faculty appointment in the School of Public Health and Health Systems, Faculty of Applied Health Sciences, University of Waterloo, for 6 years.
His primary research interest is in transforming health data from various sources into useful information and knowledge. His research applies data science, machine learning, artificial intelligence, natural language processing, mobile technology, and biostatistics to several health fields including intensive care medicine, aging, and population health surveillance.
In 2016, he was a recipient of the Early Researcher Award from the Ontario Ministry of Research, Innovation and Science.