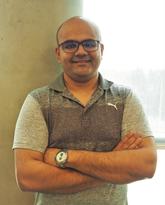 Siddhesh Pawar
Heath Data Science and Biostatistics Diploma Program Student
Centre for Health Informatics
B.Sc. - Actuarial Science (minor in economics)
University of Calgary
Biography
I am a graduate student in the Health Data Science & Biostatistics Graduate Diploma program at the University of Calgary. I've completed an undergraduate degree in Bachelor of Science in Actuarial Science with minor in Economics.
I have previously worked in the Financial Services industry within risk, capital and inforce management focus. Additionally, I have worked as a Senior Consultant for a technology startup and further moving to work in the e-commerce space with Fortune one retailer.
In my past time, I love traversing through the Canadian Rockies and its pristine lakes, cooking different cuisines, watching sports, and learning about world history.