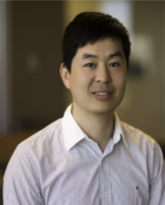 Yuan (Shawn) Xu
Faculty Researcher
Centre for Health Informatics
Assistant Professor
Department of Oncology, Community Health Science and Surgery
Postdoctoral Fellow
CIHR - Health System Impact Fellow Program
Doctor of Medicine (M.D.)
Capital Medical University
Ph.D. - Epidemiology
University of Calgary
M.Sc. - Clinical Medicine and Surgery
Capital Medical University
Biography
Shawn's main interest lies in developing methods to leverage multidimensional health data including electronic health data and administrative data to boost the outcome of health service studies, and to generate real-world evidence to support medical decision making at the health-system and point-care levels in cancer care.
Publications
Xu Y, Kong S, Cheung WY, Bouchard-Fortier A, Dort JC, Quan H, et al. Development and validation of case-finding algorithms for recurrence of breast cancer using routinely collected administrative data. BMC cancer. 2019;19:210.
Horkoff MJ, Ahmed Z, Xu Y, Sutherland FR, Dixon E, Ball CG, et al. Adverse Outcomes After Bile Spillage in Incidental Gallbladder Cancers: A Population-based Study. Annals of surgery. 2019.
Xu Y, Steckle S, Lui A, Dixon E, Ball CG, Sutherland FR, et al. Effect of proximity to specialty care on outcomes for biliary cancers: a population-based retrospective cohort study. CMAJ open. 2019;7:E131-E9.
Xu Y, Bouchard-Fortier A, Olivotto IA, Cheung WY, Kong S, Kornelsen E, et al. 'Driving' Rates Down: A Population-Based Study of Opening New Radiation Therapy Centers on the Use of Mastectomy for Breast Cancer. Annals of surgical oncology. 2018.