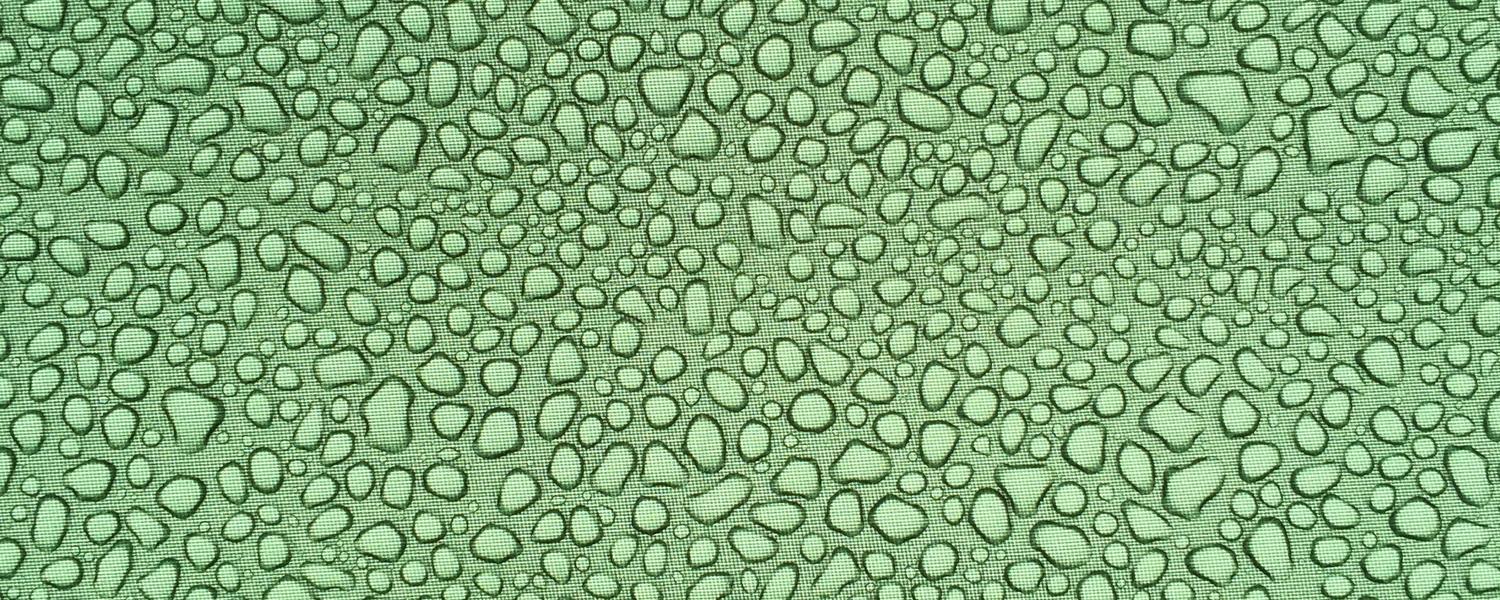 Overview of Gastric Motility
Food needs to be moved through the gut, to places where it can be broken down (stomach and small intestine), and absorbed (small intestine and colon). Waste needs to be moved out of the body.  These movements are caused by muscles in the wall of the gut, and controlled by the enteric nervous system (ENS), with input from the brain though peripheral nerves (vagus and spinal nerves).  The ENS also regulates secretion and sensation within the gut. The overall process of moving food, liquids, and waste through the gut is called gastrointestinal motility.
The Enteric Nervous System
The ENS is a self-contained system within the gut with its own reflexes and control of movement. It controls motility, secretion, and sensation. The main "movement" of the gut is called peristalsis, the progressive wave of contraction and relaxation of the muscular gut tube, by which the contents are forced through the system. 
Sensations from the gut are typically not perceived most of the time unless pain receptors are stimulated. These receptors are usually activated by stretching of the gut wall (called distension), cramping, or inflammation. Usually when the insult subsides, the pain does as well. In certain cases, silent pain receptors (called nociceptors) are activated that do not "turn off" after the insult has gone away, and the patient is left with a chronic pain situation. The reasons for this happening are not known, but this concept underlies many disorders of hypersensitivity, such as post-infectious Irritable Bowel Syndrome (IBS).
Abnormalities of gut motility, secretion, and sensation can lead to a wide range of diseases and disorders. These disorders can be from damage to nerves, muscle, or both of these ENS components. Very often motility problems may be due to drug side-effects, for example diarrhea from the antibiotic erythromycin which stimulates gut motility, or constipation from narcotics which suppress gut motility. Many motility disorders have no known cause but are very common (such as IBS). Some are less common but can be life-threatening, such as gastroparesis or intestinal pseudo-obstruction. 
Gastroparesis (gastro= stomach, paresis=paralyzed) is a severe disorder that leads to poor stomach emptying. It leads to symptoms of nausea, vomiting, abdominal pain, or weight loss. Typically, it is due to damage to the nerves or muscle of the gut. Most causes are related to nerve damage (neuropathy) from diabetes, after major stomach surgery, or for unknown (called idiopathic) reasons.
Treatment focuses mostly on symptom management with antinauseants (usually multiple) and by using drugs to help empty the stomach called prokinetics (usually multiple). In severe cases, Neurostimulation may be used for symptom control. Sometimes feeding tubes are used to bypass the stomach to ensure sufferers can maintain nutrition and hydration.
The outlook for people with gastroparesis is improving due to ongoing research in the field. Our understanding of this disorder has advanced significantly in the last decade, with new medications and treatments under study.  
Functional Dyspepsia is the term used to describe recurring upset stomach, bloating, discomfort or pain in the belly that occurs in people when there is no evidence of an underlying disease that is likely to explain the symptoms.
Symptoms include chronic or recurring pain in the upper abdomen often accompanied by bloating, discomfort and early satiety with meals.  Functional Dyspepsia is a relatively common problem in North America affecting as many as 20% of adults.
Treatments include symptomatic medical management using acid suppression, prokinetics drugs, anti-gas preparations and neuromodulator drugs to reduce chronic pain.
Cannabis Hyperemesis Syndrome (CHS)
CHS is characterized by (1) severe cyclic nausea and vomiting, (2) associated with abdominal pain, (3) occurring in patients who consume cannabis long-term and at least weekly, who experience (4) symptom resolution with cannabis cessation, and (5) relief of symptoms with hot water bathing or showering.
CHS is a poorly understood condition requiring more research into both cause and treatment. People with CHS are typically under the age of 50, have normal bowel habits and typically normal health test results. Many experience weight loss. The symptoms of nausea, pain and vomiting are more likely to occur in the morning.
Our group is currently conducting a study to learn more about how this condition is affecting people and to find more effective treatments.
Chronic Intestinal Pseudo-Obstruction
Chronic Intestinal Pseudo-Obstruction (CIPO) is so named because X-rays show what looks like a small bowel obstruction which is not due to a physical blockage. Instead, the gut does not move because of the nerves or muscles do not function properly, thus called a "pseudo" obstruction.  Due to this significant damage to the nerves or muscles of the small bowel, the intestine loses its ability to contract and push food and air through the digestive tract. Often the cause is unknown but risk factors include having other nervous system or autoimmune disorders, being bedridden or use of narcotic pain medications. 
Symptoms range from slow motility, which causes symptoms like constipation, bloating and abdominal pain, to diarrhea.  Diarrhea is more likely to occur if there is also bacterial overgrowth in the small bowel.
Current treatments include prokinetic drugs to increase the motility of the small bowel and antibiotics if bacterial overgrowth is found.
Irritable Bowel Syndrome (IBS) is a common condition where people experience pain or discomfort before, during or after having a bowel movement combined with constipation or diarrhea or both. It is a functional disorder characterized by abnormal motility and abnormal sensation that can significantly impact everyday life.  IBS has been documented as the second most common cause of workplace absenteeism after the common cold.
The cause of IBS is still unknown.  Intensive research continues around the world including here at the University of Calgary.  While it cannot be cured, treatments focus on working with the patient to make dietary changes and symptomatic interventions such as laxatives or anti-diarrheal drugs and antispasmodic or neuromodulating drugs when pain is the major issue.
Acid Reflux is also known as gastroesophageal reflux disease or GERD. This is a very common condition with a variety of symptoms that can make a hugely detrimental impact on people's quality of life and productivity.
The three most likely symptoms are
* heartburn after eating
* regurgitation of acidic material with small amounts of undigested food
* pain with swallowing (called odynophagia) or feeling like food is sticking in the esophagus (called dysphagia)
Other symptoms may include chest pain, hypersalivation, and nausea. 
It is important to seek prompt medical care when you experience pain or difficulty with swallowing, chest pain, unexplained weight loss, choking or bleeding (including vomiting blood or dark coloured stools) as any of these symptoms can indicate a more serious problem.
GERD is diagnosed based upon symptoms and their response to treatments. For mild symptoms, antacids and non-prescription acid reducing medications can be helpful. Losing weight can reduce symptoms. For some people, avoiding foods that can cause the relaxation of the esophageal sphincter such as caffeine, alcohol, chocolate, peppermint and high fat foods can help as does timing meals and snacks so that you do not eat for at least 3 hours before lying down.  When these interventions do not resolve the symptoms and discomfort, your physician may prescribe other drugs such as proton pump inhibitors (PPI) and further assessments.
Eosinophilic Esophagitis (EoE)
Eosinophilic Esophagitis (EoE) is an esophageal dysfunction with difficulty in swallowing (dysphagia), food bolus impactions and acid reflux (GERD) resulting from chronic inflammation in the esophagus. This esophageal condition is caused by an increase in inflammation by immune cells such as eosinophils. These immune cells are most likely aggravated by food and aero-allergens.
EoE is becoming more common and can affect people of all ages, though young adults, especially men, are affected most. EoE is often diagnosed in the Emergency department when people require treatment for food stuck in their throats (food bolus impaction).
More is being discovered about EoE as it becomes more common but both the cause and the best treatments are still poorly understood. Currently, EoE is routinely treated with drugs (oral corticosteroids), diet elimination and endoscopic dilation.
The primary functions of the rectum and pelvic floor muscles are to prevent incontinence (loss of control) and to allow defecation to occur. This requires intact sensation as well as normal anatomy and coordination to work as it should. In certain situations, an inability to relax the pelvic floor muscles or certain anatomic changes can lead to difficulty getting stool out, which is called pelvic floor dysfunction (also known as pelvic floor dyssynergia, obstructive defecation, or anismus).
On the other hand, damage to the pelvic floor can lead to undesired leakage of stool, called fecal incontinence. This most commonly happens from damage that occurs from childbirth in women, or from radiation for prostate cancer in men, although there are many other causes.
Colonic Inertia is a rare condition where the colon ceases to function normally. The symptom is severe and chronic constipation. It is most often caused by neuromuscular degeneration. 
Treatments include use of laxatives, enemas and occasionally surgery. 
Constipation is a common problem for many people, the vast majority of whom do not have colonic inertia.  A variety of medications used to treat other conditions such as chronic pain, depression, convulsions and cardiovascular disease can cause constipation.  Long term use of stimulant laxatives can also make the colon less responsive to normal signals to move, and so the bowel can become slower. Changes in eating habits including an increase of dietary fibre by eating more fruits and vegetables, whole grain cereals and beans and legumes daily as well as drinking more water and other fluids will help most people.
If you continue to experience constipation especially after making changes in your eating habits, consult your physician for further assessment.