Our team is comprised of Scientists and Clinicians with the expertise to conduct multidisciplinary and integrative clinical research in spinal cord injury, stroke, and other neurological conditions.
RESTORE Network Lead and Stroke Primary Investigator
Sean Dukelow, MD, PhD, FRCPC
Dr. Sean Dukelow is a clinician-scientist at the University of Calgary and Foothills Medical Centre. He earned his dual medical degree and doctorate from the University of Western Ontario, and went on to complete a Physical Medicine and Rehabilitation residency at Queen's University. Currently, his research interests include the use of robotics to assess and treat sensory and motor deficits in stroke patients. He is part of many collaborative teams of researchers, therapists, and physicians.
Spinal Cord Injury Primary Investigators
Aaron Phillips, CEP, MSc, PhD (Medicine)
Dr. Aaron Phillips is a Professor in the Departments of Physiology and Pharmacology, as well as Clinical Neurosciences at the Hotchkiss Brain Institute at the University of Calgary. He is focused on understanding the mechanisms of neurostimulation. He publishes research intersecting neuroscience, neurology, and autonomic physiology in journals such as JAMA Neurology, Neurology, and Nature Biotechnology. He is also a founder of StimSherpa, a company that optimizes neurostimulation for patients.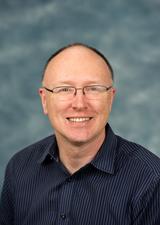 Patrick Whelan, PhD (Neuroscience)
Dr. Patrick Whelan is currently a Professor appointed in the Faculty of Veterinary Medicine, Cumming School of Medicine and the Faculty of Kinesiology. He is the Director of the optogenetics facility at the University of Calgary. His work centres on understanding the descending circuits that control walking. Over the years his work has led to a new understanding of the role of sensorimotor function that has identified sets of therapeutic targets to improve locomotor function. 
Neurologic Disorders Primary Investigators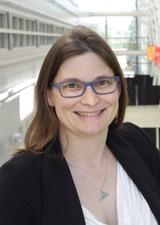 Elizabeth Condliffe, PhD, MD, FRCPC
Dr. Elizabeth Condliffe is a clinician-scientist at the University of Calgary and Alberta Children's Hospital. Her training includes a PhD in biomedical engineering with a focus on neurophysiology and a residency in Physical Medicine and Rehabilitation. Her research focuses on improving clinical interventions through exploring mechanisms underlying motor dysfunction and neuroplastic changes through the lifespan of people with cerebral palsy and other neurologic causes of chronic disability.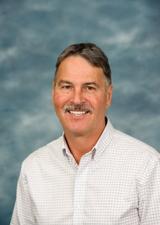 John Bertram, PhD
Dr. John Bertram is a Professor in the Cumming School of Medicine and works within the Centre for Mobility and Joint Health of the McCaig Institute for Bone and Joint Health. His research focuses on the dynamics of locomotion and strategies available to augment ambulatory rehabilitation. He currently serves as the Director of the Biomedical Engineering Graduate Program. 
Janet Ronsky, PhD
Dr. Janet Ronsky is a Professor in the Department of Mechanical and Manufacturing Engineering at the University of Calgary, an Adjunct Professor in the Faculty of Kinesiology and Cumming School of Medicine, a member of the McCaig Institute for Bone and Joint Health and an AITF iCORE Strategic Chair in Advanced Diagnostics and Devices. Her research focuses on understanding the links between musculoskeletal system structure, joint mechanics, dynamic joint function, neuromotor control and joint injuries and diseases such as Osteoarthritis and Scoliosis. Medical imaging, experimental and numerical modeling and simulation approaches are applied to develop novel diagnostic and treatment devices and techniques to enhance health care.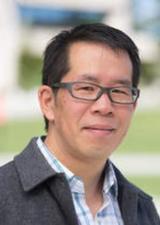 Art Kuo, PhD
Dr. Art Kuo is the Dr. Benno Nigg Chair in Biomechanics, Mobility and Longevity in the Faculty of Kinesiology at the University of Calgary. His research interests are in human walking, balance and other movements, using engineering principles to bridge between mechanics and biology. His team pursues research topics such as design of prosthetic limbs, neural control of muscles, sensorimotor integration for balance, energetics of walking, mobility of older and impaired individuals, and robot locomotion.
Research Scientist and Network Manager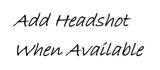 Kelly Larkin-Kaiser, PhD
Dr. Kelly Larkin-Kaiser is currently a Research Scientist and the RESTORE Network Research Manager. She holds a PhD from the University of Florida in Applied Physiology and Kinesiology and completed her Postdoctoral training at the University of Calgary in the Faculty of Kinesiology. Her training focused on investigating the functional and phenotypic neuromuscular adaptations that occur in response to injury, aging, and disease in both pre-clinical and clinical models. Dr. Larkin-Kaiser continues to be passionate about research endeavors centred around studying and implementing novel neurorehabilitation technology that ultimately improves patient care.