Meet the Spinal Cord Injury Team

Our team is comprised of Scientists and Clinicians with the expertise to conduct multidisciplinary and integrative clinical research in spinal cord injury. 
Aaron Phillips, CEP, MSc, PhD (Medicine)
Dr. Aaron Phillips was trained in Biosciences and mathematics. His appreciation of the elegant interactions between the nervous and cardiovascular systems, and understanding how these interactions are disrupted in clinical conditions, has driven his research into the development of novel therapeutics for people with neurological health issues. After obtaining the Banting, CIHR, NSERC, and Craig Neilsen Fellowships as well as the Killam Research Award during his post-doc at the University of British Columba (UBC), he established his laboratory at the University of Calgary in 2017. He is now an Associate Professor of Physiology and Pharmacology, Clinical Neurosciences, and Cardiac Sciences. He has received the Brain Canada Future Leader Award, The Arthur Guyton Award in Excellence in Physiology from the American Physiological Society, and the Top 40 Under 40 from Avenue Magazine. His group publishes in top journals including Nature, Neurology, and Nature Biotechnology.
Patrick Whelan, PhD (Neuroscience)
Dr. Patrick Whelan is currently a Professor appointed in the Faculty of Veterinary Medicine, Cumming School of Medicine and the Faculty of Kinesiology. He is the Director of the optogenetics facility at the University of Calgary. His work centres on understanding the descending circuits that control walking. Over the years his work has led to a new understanding of the role of sensorimotor function that has identified sets of therapeutic targets to improve locomotor function.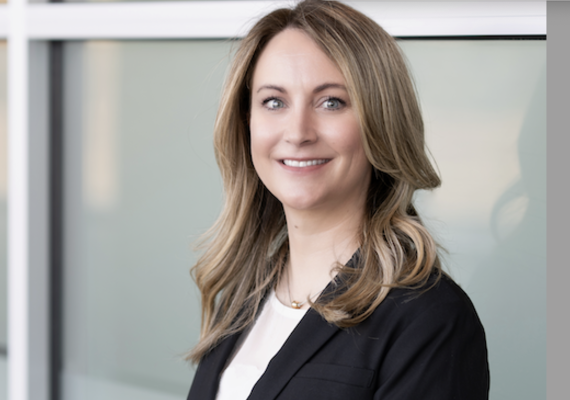 Kelly Larkin-Kaiser, PhD
Dr. Kelly Larkin-Kaiser is currently a Research Scientist and the RESTORE Network Research Manager. Dr. Larkin-Kaiser is also an Adjunct Assistant Research Professor in the Department of Clinical Neurosciences at the University of Calgary. She holds a PhD from the University of Florida in Applied Physiology and Kinesiology and completed her Postdoctoral training at the University of Calgary in the Faculty of Kinesiology. Her training focused on investigating the functional and phenotypic neuromuscular adaptations that occur in response to injury, aging, and disease in both pre-clinical and clinical models. Dr. Larkin-Kaiser continues to be passionate about research endeavors centred around studying and implementing novel neurorehabilitation technology to ultimately improve patient care.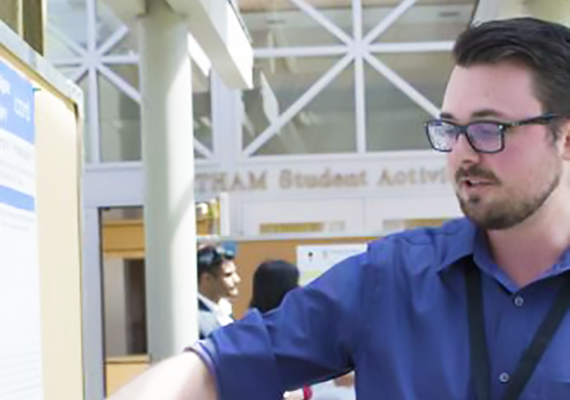 Jordan Squair, PhD, MD Student
Dr. Jordan Squair is a translational neurophysiologist with a specific interest in understanding sympathetic-cardiovascular control. He has gained experience and training using both preclinical and clinical models of research to translate his findings directly into the human reality. He also deploys a number of computational approaches to better understand data and harness large data-sets. 
Recipient of the Banting Fellowship, Killam Fellowship, and Alberta Innovates Fellowship.
Lindsay Holt, BSc
Lindsay is the SCI Clinical Research Coordinator for the RESTORE Network. She holds a Bachelor of Science with a major in Neuroscience from the University of Lethbridge, where she has worked extensively in varied research departments including Health Sciences, Neuroscience, and Psychology. Since relocating to Calgary, Lindsay has had further experience working in clinical research at the Alberta Children's Hospital. She is elated to join the Spinal Cord Injury team and Phillips Lab as she continues to pursue her passions in clinical research surrounding the nervous systems and neurological health concerns.
Berkeley Scott, BScH
Berkeley is a master's student within the Cumming School of Medicine in the Cardiovascular and Respiratory Sciences program under the supervision of Dr. Aaron Phillips and Dr. James White. Her current research focuses on how cardiovascular health changes within the chronic stage of individuals with cervical-level spinal cord injuries and the role of orthostatic hypotension in the progression of cardiovascular disease in this population. She has a keen interest in bridging the fields of cardiovascular sciences and clinical neurosciences to ultimately improve the quality of life for people with spinal cord injuries. In her future, she hopes to play a leading role in shaping clinical care through research as a clinical scientist.
Recipient of the RESTORE Network Graduate Scholarship.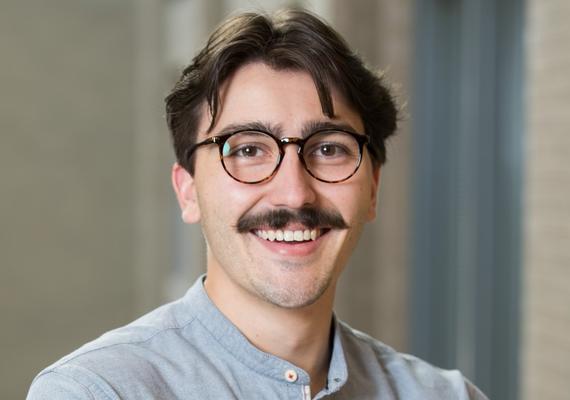 Donovan Smith, MSc
Donovan completed his BSc (Hons) in Biomechanics at the University of Calgary in 2019, where his research project helped develop a computer model of rabbit tibiae that could predict failure under mechanical loading. During his BSc, he developed a keen interest in neuroscience, and chose to pursue his MSc in Clinical Neuroscience at the University of Calgary. For his thesis, Donovan examined ipsilesional arm impairments in subacute stroke survivors, quantifying motor impairments and the factors that influenced them. After defending his thesis in January 2022, he started his PhD in Clinical Neuroscience in the Phillips Lab. Donovan is currently involved with both the preclinical and clinical aspects of the lab, with the overarching theme of his work being the restoration of blood pressure stability following spinal cord injury through novel technologies.
Recipient of NSERC Brain CREATE - PhD Funding
Julien Rimok, BEng, MSc
Julien is passionate about finding ways to improve the well-being for people with spinal cord injuries. Coming from a background in engineering, neuroscience, and data science, he hopes to combine knowledge from these fields to develop novel technologies, which make use of brain computer interfaces, to help those with spinal cord injuries regain autonomy in their daily lives.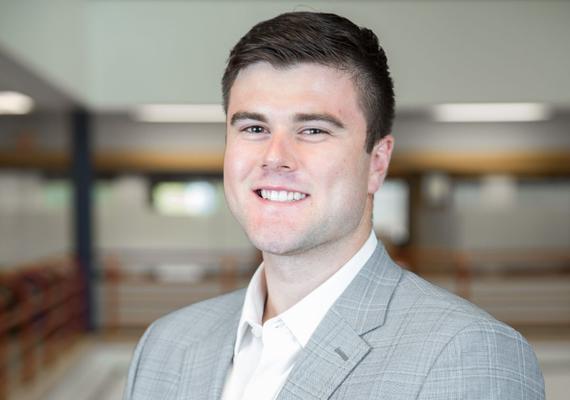 Ryan Miller, MSc
Ryan is a graduate of the Sensorimotor Neuroscience specialization (MSc) from the University of Calgary. In the Sensorimotor Neuroscience Lab, his research focused on how the nervous system adapts to unpredictable environments. Ryan used state of the art robotics technology, augmented reality, electrophysiological and metabolic measuring systems throughout his projects. He is now a doctoral researcher at the Phillips Lab. The goal of Ryan's current work is to develop technologies that restore blood pressure responses and motor function in individuals living with spinal cord injury. 
Recipient of SCNIP, NSERC, CGS-m, and AGES scholarships.