Applications close on June 26th at 4pm
A Message from the Director
UCLIC prepares students to be physician leaders who can accelerate change in health care. The program recruits and develops students with the intellectual perspective, resiliency, empathy, creativity and passion to change patient care, the health of communities and the medical profession. Students with a strong foundation in these principles will become more engaged, compassionate physicians who will connect deeply with their patients and their patients' families; feel more comfortable with and be more effective as team leaders and team members; and have the relationship building skills and systems perspectives to more effectively lead change in health care organizations.
LICs are recognized across North America as producing medical graduates functioning well above the level of their colleagues completing traditional urban clerkships.   As a result, UCLIC has a match rate over 95% for the first round in CaRMS, with prior students entering the full gambit of residencies including ophthalmology, emergency medicine, obstetrics & gynecology, neurology, medical genetics, internal medicine, pediatrics, general surgery and psychiatry.  
Dr. Rithesh Ram 
UCLIC Director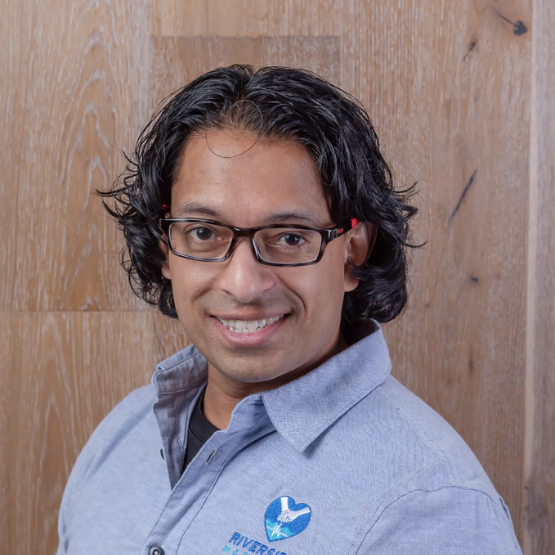 UCLIC is a one year clerkship option for 3rd year medical students interested in learning medicine in a generalist environment. Students are based in a family practice in a rural or regional community and learn the generalist specialties in an integrated fashion by following their patients from the clinic to specialty consults, surgery, delivery, etc. This longitudinal approach allows students to develop an appreciation for the natural history of illness and an understanding of the importance of continuity of care and relational continuity.
A typical week includes: 3-4 half days in the family practice, 2 half days in surgery, with visiting or local specialists, and working with family doctors with extended skills, one half day with the local allied health professionals and an academic day built into your schedules.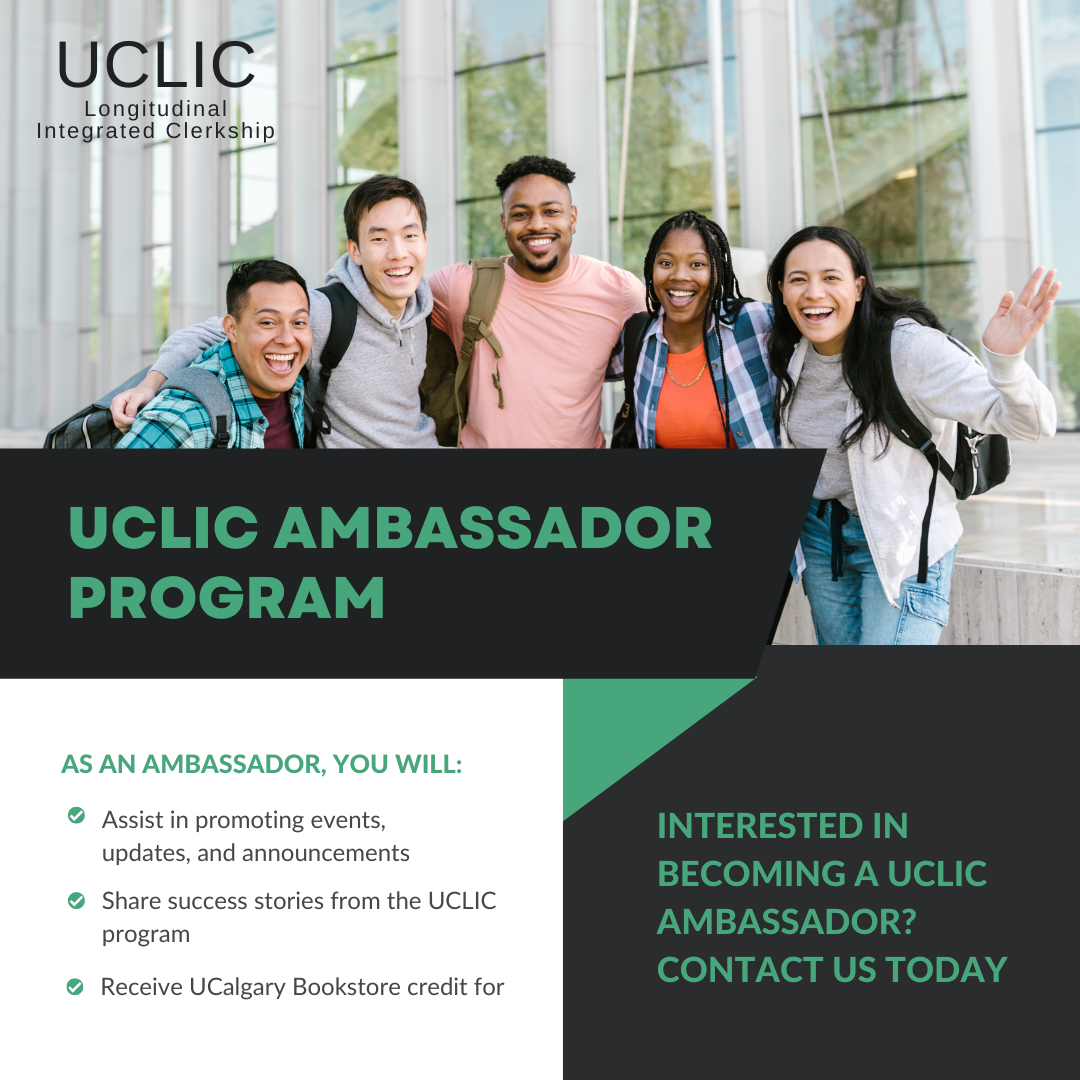 The University of Calgary Longitudinal Integrated Clerkship is looking for prospective, current, and former learners for our UCLIC Ambassador Program!
As a UCLIC Ambassador you will:
Participate in promotional videos
Provide success stories from the UCLIC Community
Assist in promoting events, updates, and announcements
Become a part of a network of learners to help grow the UCLIC Brand
Receive bookstore credit for content produced
Interested in becoming a UCLIC Ambassador? Click the button below to register.
Educational goals
Clerkship goals, objectives and assessment tools are identical to those used in the traditional clerkship program. The additional educational goals of the UCLIC are:
UCLIC Education Coordinator | Distributed Learning & Rural Initiatives (DLRI)
Cumming School of Medicine
University of Calgary
T: 403.220.5773
uclic4me@ucalgary.ca