Rural Recognition Award Winners
DLRI recognizes the work and passion that our rural preceptors, residents, and health care professionals bring to their communities. These awards are our way of showing thanks for the amazing work of our dedicated rural preceptors. 
Dr. Hal Irvine Community Focus Award
Dr. Szobota was nominated by Dr. Colton Lewis, who had this to say about his mentor when nominating him for the award
"I believe that his passion for other areas helps and inspires many others to find that key balance in their own life in not only the health profession but among fellow people."
Thank you Dr. Szobota for your hard work in bettering the health and mindset of your community!
About the Award:
Dr. Hal Irvine — Dedicated to educating future generations of physicians, Hal inspired his students with his passion for rural medicine and his commitment to life-long learning to serve his patients and his community. Throughout his 35-year career in rural family medicine, Hal believed in the value of long-term relationships and cared deeply for his patients, his colleagues and his community. A compassionate and skilled physician who lead by example, Hal demonstrated that collegiality and a strong multidisciplinary team are essential to providing the best rural health care. It was always important to Hal to deliver the kind of service to his patients that he would like to receive. He often said, "Our patients don't care how much we know until they know how much we care."
Eligibility: Recognizing a preceptor who has demonstrated dedication, through service and personal commitment, to improving the quality of life in their community. Must be in practice for a minimum of five years.
Nominations welcome from: Community members and/or preceptor colleagues
Previous winners include: Dr. Samuel Ogbeide, Dr. Jennifer Bestard, Dr. Ward Fanning, and Dr. Michelle Warren
Dr. Ian Bennet Meritorious Service Award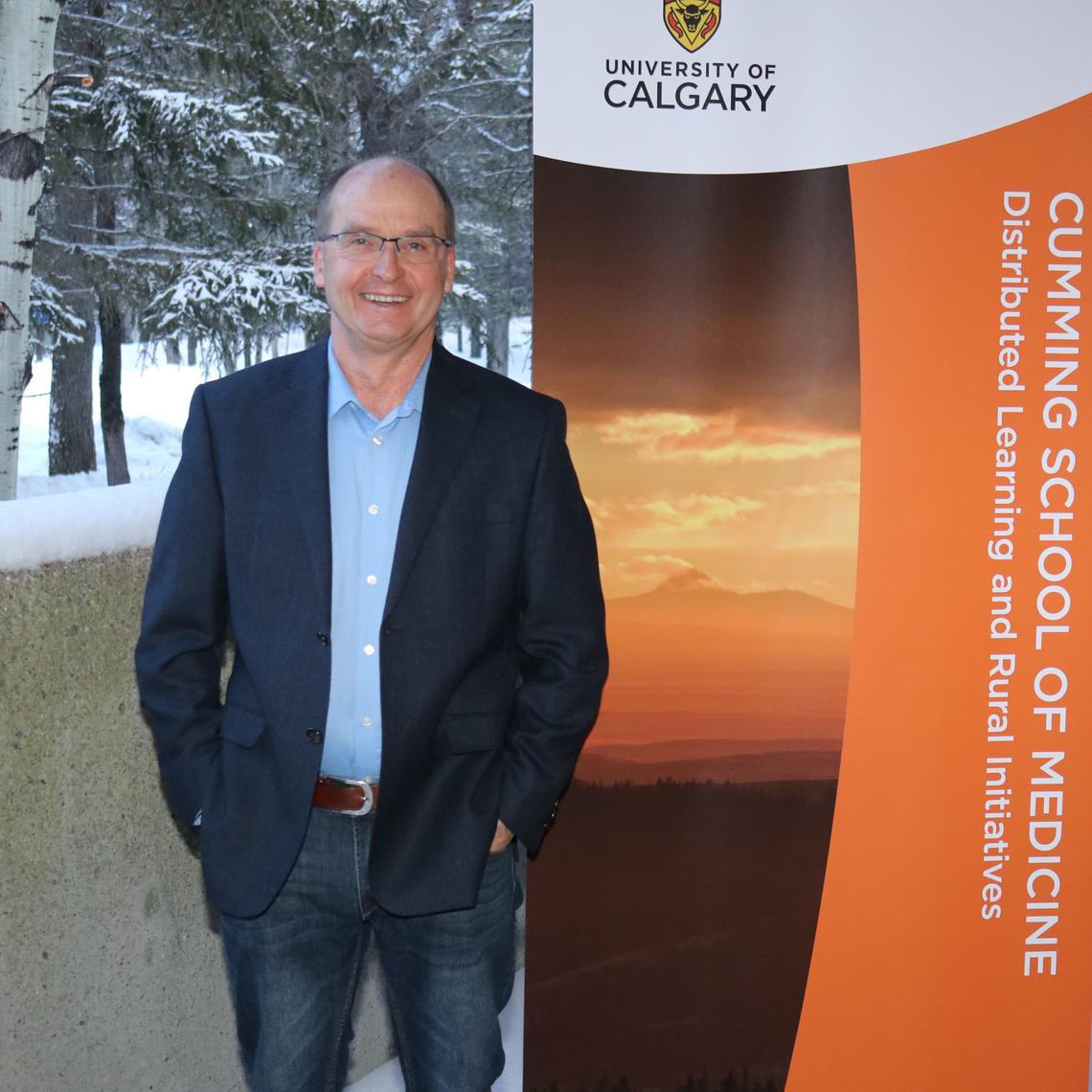 Dr. Siray was nominated by the Postgraduate Director of the Calgary Fajmily Medicine Residency Training Program, Dr. Lindsay Jantzie. In her nomination, she said of Dr. Siray
" Brian's skills as a leader and educator in our Program are invaluable. He is a strong advocate for rural family medicine, learners in difficulty, and delivery of competency-based medical education... he is an asset to his colleagues in Black Diamond and our program overall."
Thank you Dr. Siray for your hard work and dedication to rural learners and medical education in Alberta. 
About the Award
Dr. Ian Bennett - These were two of Dr. Ian Bennett's signature expressions. Ian was a generous colleague, an interested teacher, a leader in continuing education for rural doctors, and a committed member of his community. He is remembered as knowledgeable and caring— though some might experience that caring as tough love. He believed that we should nurture and celebrate the good work of our colleagues, and then have faith that this good work would continue afterwards.
Eligibility: Recognizing a UCalgary physician preceptor with a demonstrated education focus of over 10 years duration, or a single extraordinary demonstration of dedication to medical education.
Nominations welcome from: Preceptor colleagues, administration, community members, and/or allied health care practitioners.
Previous winners include: Dr. Alasdair Drummond , Dr. Catherine Scrimshaw,  Dr. Wally Tollestrup, and Dr. George Gish
Dr. Hosford was nominated for the Early educator Award by Lerthbridge Site Director, Dr. Elaine Godwin. In her nomination, dr. Godwin gave us numerous examples of praise about Dr. reid firectly from his learners. One notable example stated:
" Very encouraging and knowledgeable preceptor, provided valuable teaching though demonstrating effective clinical interactions, didactic teaching, and informal clinical pearls. Fostered a supportive and safe learning environment." 
Thank you Dr. Reid for your hard work as a preceptor in Pincher Creek. In your short time teaching, you have already made a remarkable difference in the lives of learners. 
About the Award: 
Recognizing a UCalgary preceptor from any discipline who has demonstrated a commitment to and enthusiasm for medical education. 
Eligibility: Must be in the first five years of teaching practice located in a community outside of Calgary.
Nominations welcome from: Preceptor colleagues, learners, and/or administration
Previous Winners include: Dr. Ziets Hendriks, Dr. Ava Butler, Dr. Garland Jonker and Dr. Dan Edgcumbe
Dr. Spencer McLean Peer-to-Peer Teaching Award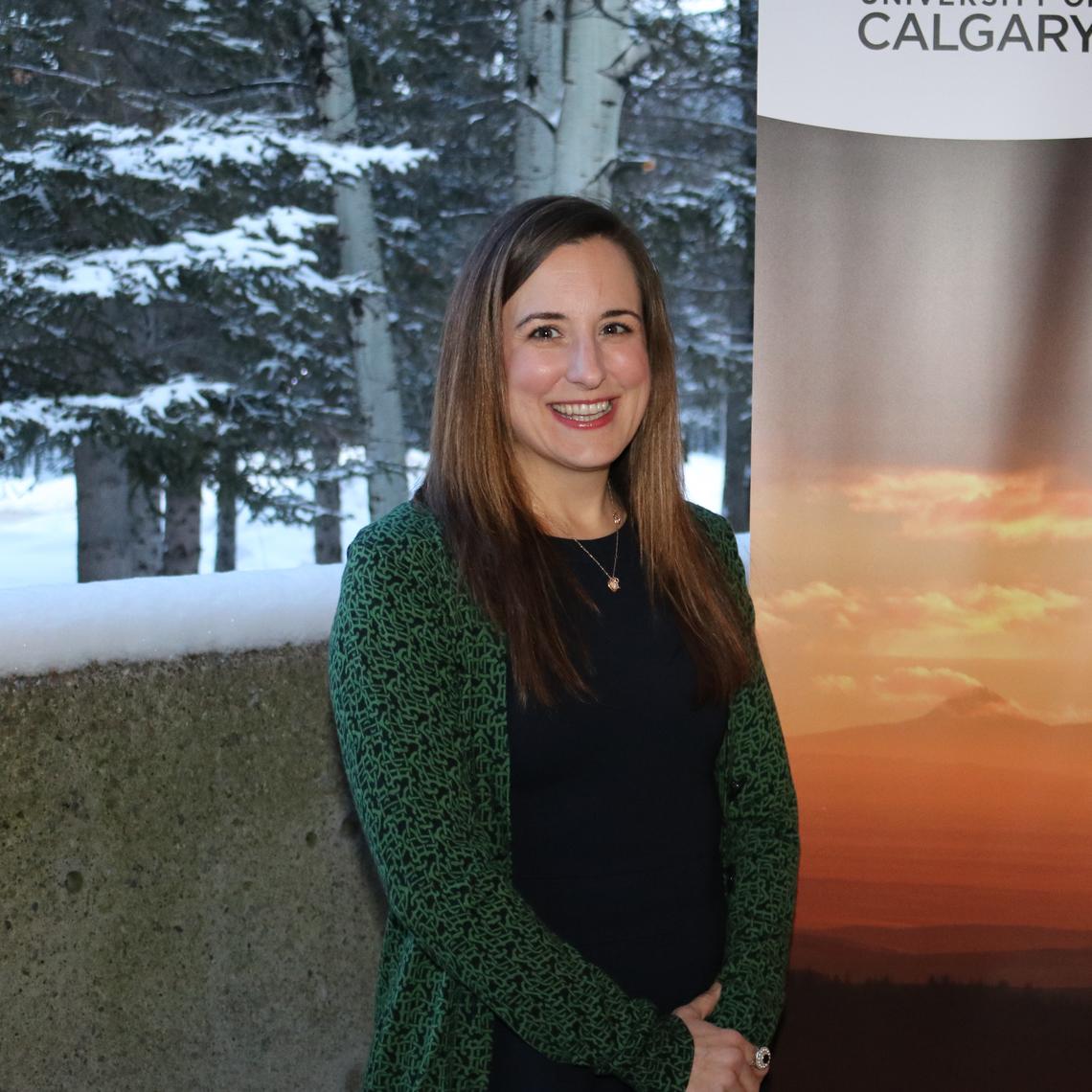 Congratulations to Dr. Ram, the hard working recipient of this year's Dr. Spencer McLean Peer-to_peer Teaching Award! Dr. Ram was nominated by Dr. Luke Savage, clinical Assistant Professor at the University of Calgary. 
When describing Dr. Ram in his nomination, Dr. Savage said of her:
"Dr. Ram was involved in multiple teaching sessions with her residency half days. Her maturity and life experiences gave her an extra perspective that other younger residents did not have, but Dr. Ram graciously shared with openness and honesty as appropriate."
About the Award: 
Dr. Spencer McLean was a young orthopedic surgeon who lost his life to kidney cancer in June 2013. He was a highly regarded peer teacher whose communication style was based on a sincere respect for others and empathy for their circumstances. As a resident, he was known for his humanity and compassion, his mentorship of junior residents and medical students, and his tireless energy and wit.
Eligibility: Recognizing a UCalgary resident in any discipline who has demonstrated educational efforts across disciplines and the qualities of a caring and compassionate mentor? Must beat the PGY1 level or greater.
Nominations welcome from: Preceptor colleagues, learners (residents or students) and/or administration.
Previous winners include: Dr. Shaye Lafferty, Dr. Braden Teitge, Dr. Murtaza Amrali
Inter-Professional Education Award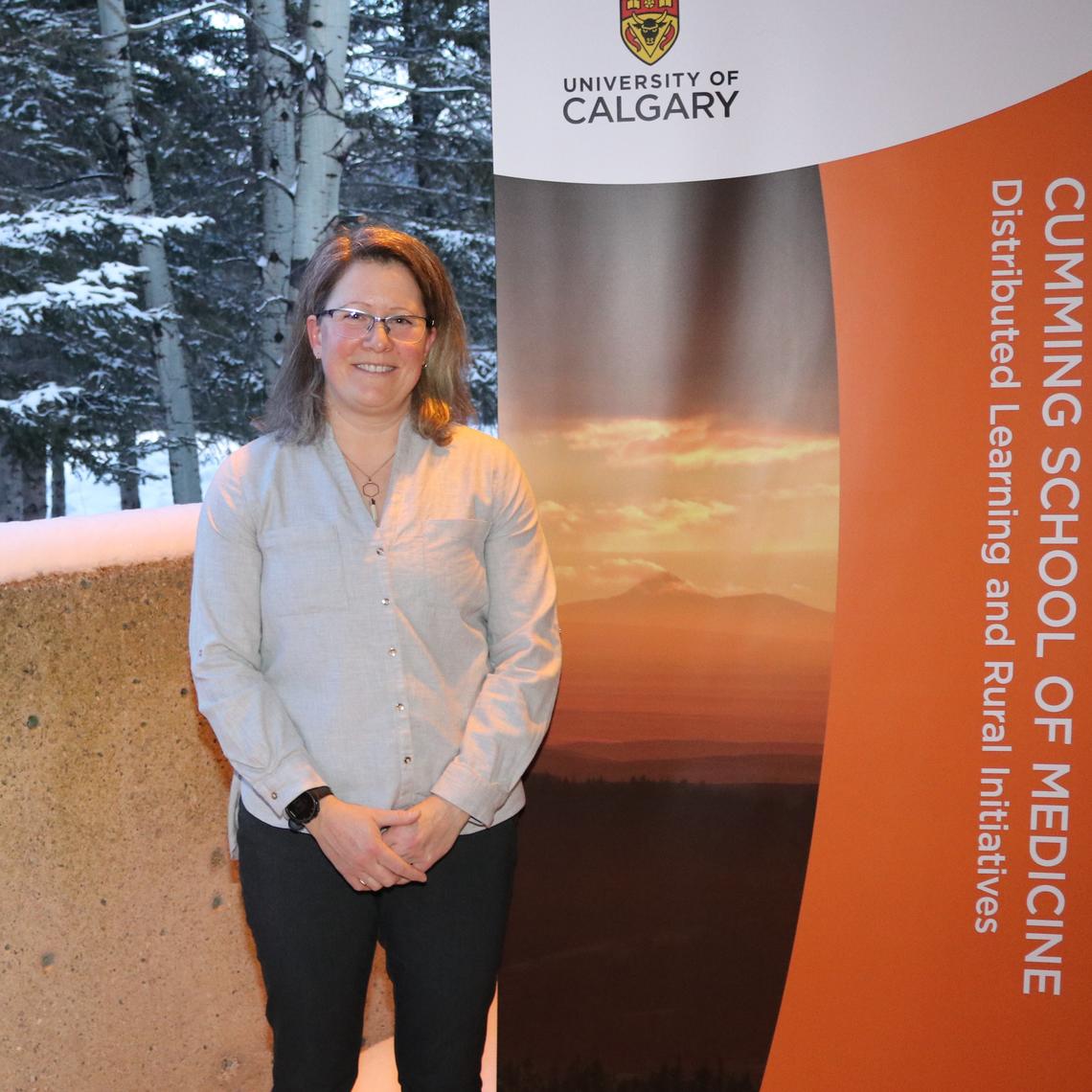 Natalie is the 2020 recipient of the Inter-Professional Education Award based on her work over the last 4 years doing resident-led, inter-professional simulations while working at the Banff Mineral Springs Hospital. Natalie's work in inter-professional simulations has also brought in professionals from local ski hills, Parks Canada, EMS and the local fire Department. Natalie's work has been a great benefit to both her community and to UofC learners. 
About the Award: Teamwork and inter-professional collaboration is a crucial part of rural practice. Recipients have a proven track record of bringing together professionals from multiple disciplines in their community to work together in a learning environment .
Eligibility: Recognizing a professional in any discipline teaching UCalgary medical learners who has demonstrated educational effectiveness across professions/disciplines or who has promoted effective function of rural teams through inter-professional education.
Nominations welcome from: Preceptor colleagues and/or allied health care practitioners. Learners (students and residents) may nominate with supporting letters from other professionals.
Previous winners include:  Dr. Brad Bahler, Ms. Erika Hunt
UME Rural inspiration Award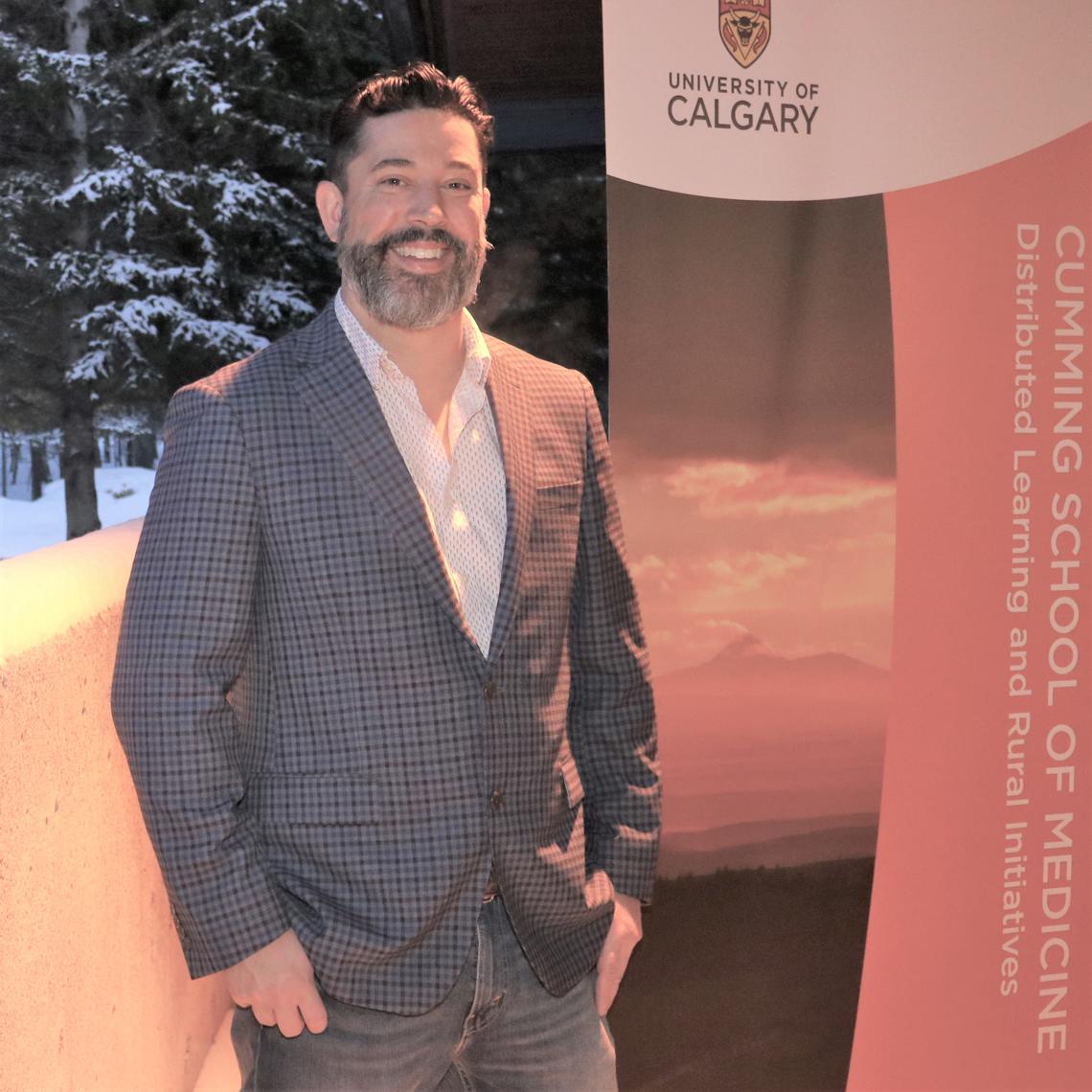 Congratulations to Dr. Gavin Parker, our first ever winner of the UME Rural Inspiration Award! Dr. Parker was nominated several of the 2nd year medical students who came to shadow him in his practice at Pincher Creek and who have now been inspired to pursue careers in rural medicine. 
One of his students, Emily Buchanan, stated:
" He not only inspired me to consider a career in rural medicine, but he also taught me a great deal in our short time together... He advocated for me to be exposed to a wide variety of opportunities while I was in the hospital, and because of that I had my first exposure to labour and delivery, orthopedic surgery and emergency room triage. I feel very fortunate to have had the opportunity to work with Dr. Parker"
Thank you Dr. Parker for your work inspiring the next generation of rural doctors.
About the Award:
This award was first rolled out in February 2020 at the DLRI Cabin Fever Awards Banquet. It was created to recognize those preceptors who have been recognized as being inspiring and influential in encouraging learners and medical students to practice in rural communities.
Eligibility: Given to a UME University of Calgary preceptor who has inspired students to consider rural training or a rural career.

Nominations welcome from: University of Calgary undergraduate medical students.