Open House
September 14th, 2023 (3pm-5pm)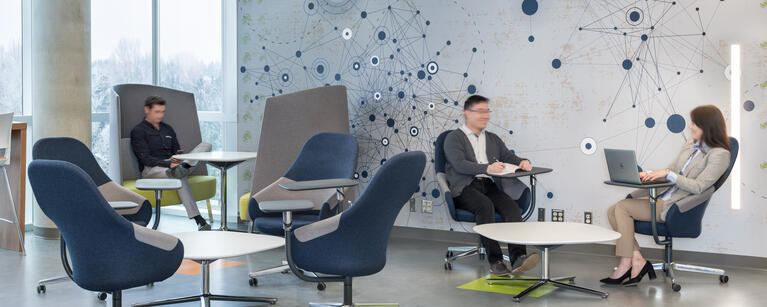 You're Invited!
It is with great pleasure that we invite you to our second open house event located at the Centre of Health Informatics on Thursday September 14th, 2023 from 3-5pm.
We believe in building relationships in our community, as such, we will be hosting our second open house to showcase the collaborative and innovative work we have achieved since our inauguration in 2019.
Snacks and light refreshments will be provided. Please RSVP using our Evenbrite Link.
Collaborative Partnerships
In order to accommodate the complexity and urgency of the challenges presented in the health care system today, partnership and collaboration among government, health services researchers and academic health science networks is vital. We believe that partnership is essential to the implementation of flexible and sustainable healthcare solutions.
Similar to how CHI houses AHS staff to facilitate direct data access, the opportunity is available for CSM Institutes and researchers to hire analysts who work within AHS and place them in the Centre. This allows for researchers to have their analyst embedded in CHI with direct data access and part of the collaborative environment of CHI. Get to know our collaborative partnerships which will be featured during our Open House!