This is by far the best COVID-19 webinar I have attended so far. Thank you all.
These sessions will provide an update on several aspects of the emerging COVID-19 pandemic. This will include current and up-to-date information regarding the disease, as well as the exploration of other medical areas affected by the pandemic. It will address the most recent information and direction from medical organizations within Alberta.
If you are unable to attend the conference live, you will not receive the Certificate of Attendance. However, by watching the recordings and reviewing the handouts, you can still claim self-learning credits for both CFPC and RCPSC.  
COVID Corner: COVID Update and Emerging Trends
June 22, 2022
Describe current public health messaging in Alberta while relating this to observed preventative and vaccination practices
Summarize the latest evidence of infection-induced immunity and vaccine-induced immunity 
Recognize emerging understanding around symptomatology of long COVID and connect patients with relevant resources
Reflect on trends of returning viral infections presentation and behavior after easing of public health measures
COVID Corner: Reflections After Two Years on the COVID Roller Coaster
March 23, 2022
Promote an environment for reflection on how COVID-19 has impacted individual and societal expectations, and clinical practices moving forward
Summarize medical and healthcare accomplishments and lessons learned during the pandemic
Self-reflect on your experience during the pandemic and support constructive change in our personal and professional lives
COVID Corner: Bringing Clarity to Omicron Challenges
January 26, 2022
Summarize the rationale behind latest public health measures
Summarize current guidelines for testing, isolation and return to work
Discuss the emerging evidence for benefit and safety of vaccines and boosters in the pediatric, adult, immunocompromised and elderly sub-populations
Describe the latest evidence for therapeutic options available for COVID-19 outpatient management
Implement COVID-19 Guidance for Community Providers and navigate the protocols and availability of cited resources
COVID Corner: Keeping COVID Out: Optimizing Outpatient Care to Reduce Hospitalizations
December 8, 2021
Discuss the evidence behind non-pharmaceutical interventions (NPIs) and how we should use them in the future
Examine the evidence behind updated recommendations for vaccination, including in children age 5-11 and need for third doses in adults
Outline the pharmaceuticals that could be potentially used in the outpatient setting to prevent hospitalization, including oral anti-viral therapies and repurposed medications, as well as, intravenous monoclonal antibodies
Highlight pathways and other primary care initiatives that can optimize care of patients with COVID-19 in their medical home
COVID Corner: Mental Health in the Pandemic: Early Detection and Intervention
November 10, 2021
Describe the impact of the pandemic on mental health presentation in children and adolescents
Recognize the importance of early screening and management of mental health disorders in children and adolescents
Describe the impact of the pandemic on opioid and alcohol substance use disorders in the Alberta adult population
Summarize key clinical tools and resources available for supporting mental health of patients and families
The Long Shadow of COVID: Reflecting on Moral Challenges
October 13, 2021 - This session is focused on the physician experience
List moral dilemmas faced by physicians
Explain the construct of moral distress
Describe approaches for dealing with moral dilemmas and their consequences


COVID & Pregnancy: Vaccine Safety and Patient Management
September 28, 2021 - Special Tuesday Episode
Explain the challenges assessing pregnant patients with COVID-19 infection
Summarize treatment recommendations for COVID-19 infection in pregnancy
Describe effectiveness data supporting the recommendation for COVID-19 vaccination in pregnancy
Describe safety data supporting the recommendation for COVID-19 vaccination in pregnancy
Update on the Inpatient Management of COVID-19
September 22, 2021
Describe the therapeutic options available for medical inpatients with COVID19 and when to use dexamethasone, remdesivir, monoclonal antibodies, tocilizumab, therapeutic anticoagulation and prone positioning

Review the updated DoM-PLP infographic on the inpatient management of COVID19 and additional resources to assist clinicians during the fourth wave
Moving into the Grey - The 4th Wave & Beyond
September 8, 2021
Examine how polarizing positions on public health measures for COVID-19 may be harmful and how a multifaceted approach is preferred
Debate the ethical and legal considerations of vaccine mandates and passports
Discuss vaccinations and long COVID in children and how these factor into a safe return to school this fall
Management of Acute COVID-19 in the Hospital and Long COVID in the Community
June 9, 2021
Describe the need for vaccine outreach clinics, the importance of the second dose and evidence for mixing different types of vaccines
List the therapeutics that have proven efficacy in improving outcomes in hospitalized patients and promising agents under investigation
Recognize the persistent symptoms that can follow SARS-CoV-2 infection and describe the resources for managing patients with Long COVID
Vaccines vs. Variants (Part 2)
May 12, 2021
Describe the increasing burden of COVID-19 in Alberta and what we can project from sewage surveillance
Define variants of concern (VOC) and describe their potential impact on the clinical course of COVID-19
Contrast the risk of vaccine-induced immune thrombotic thrombocytopenia with risk of thromboembolism from COVID-19
Assess efficacy of vaccines against VOCs and provide practical advice on how to address vaccine hesitancy
March 10, 2021
Describe the prevalence and potential impact of SARS-CoV-2 variants, including the likelihood of future waves of COVID-19
Examine the efficacy of vaccines in preventing COVID-19 and virus transmission in the community, including potential efficacy against variants
Demonstrate the impact of non-pharmaceutical interventions and identify the public health measures most likely to prevent future waves of COVID-19
Recognize the economic impact of COVID-19 and how economic recovery can be influenced by public health strategies related to relaxing restrictions
The Shadow Pandemic (Part 2)
February 10, 2021
To outline the wide-ranging impact of the pandemic on children, youth and their families including family functioning, medical conditions and mental health.
To describe the consequences of the pandemic on the frail elderly, including those with dementia, living in the community and continuing care
To identify potential strategies to minimize the impact of COVID-19 and public health restrictions on pediatric, adolescent and elderly populations
 
January 13, 2021
Recognize the direct and indirect impacts of the COVID-19 on excess mortality & morbidity in Alberta during 2020
Describe how the pandemic has adversely affected the presentation and management of other acute and chronic medical conditions
Strategize how in 2021 we can minimize impact of the pandemic on our care for patients with and without COVID-19
Hindsight 2020 – Lessons learned and moving forward
December 2, 2020
Describe the public health response to the pandemic in Alberta compared to other jurisdictions and what we may expect over the next several months
Review what is know about viral transmission and infection prevention, applying lessons learned from hospital outbreaks
Summarize the immune response to SAR-CoV-2 infection, the recent vaccine developments and plans for equitable distribution of vaccines in 2021
Update on the Inpatient Management of Patients with COVID-19
November 25, 2020
Recognize factors identified with worse outcomes and use new prognostic scoring systems 
Summarize the current evidence for pharmacologic treatment of COVID-19, including when to use dexamethasone and remdesivir
 List important considerations if a hospitalized patient is deteriorating and when to consult specialists, including ICU
Use the Specialist Link Discharge Pathway to link patients to ongoing care in the community
Unmasking Equity, Diversity and Inclusion Issues for Patients and Physicians
November 4, 2020
Describe how pre-existing disparities and inequities for patients and physicians in medicine have been amplified by the COVID-19 pandemic
Apply evidence-based EDI strategies that can mitigate the impacts of patient disparities and support a healthy and diverse physician workforce beyond the pandemic
Lingering Maladies and Long Haulers: The Long-term Effects of COVID-19
October 7, 2020
Describe the type, frequency and impact of long-term symptoms following resolution of SARS-CoV2 infection
Recognize the diagnosis and management of chronic fatigue syndrome/myalgia encephalomyelitis
Identify potential long-term pulmonary and cardiac consequences of COVID-19 and an approach to evaluating patients with persistent rheumatologic complaints
Describe the patient experience and strategies for rehabilitation following discharge from hospital after COVID-19
School Opening and the Second Wave
September 9
Describe what to expect from COVID-19 in the fall with respect to a second wave, the impact of other viral illnesses and other unexpected consequences of the pandemic in pediatric populations.
Identify the secondary impacts of school closures on children and youth.
Compare the risk of SAR-CoV2 transmission and COVID-19 infection in children, adolescents and adults, focusing on the implications for school openings.
Illustrate the impact of moral distress and the importance of advocacy and messaging to children and parents, including those at higher risk, during the pandemic.
Myth Busting & Medical Breakthroughs
August 26
Summarize the current state of misinformation during the SARS-CoV2 pandemic and identify strategies to minimize its impact
Describe the newest developments related to vaccine development, immunity and novel therapeutics
Reflect on how COVID-19 has influenced the scientific method and update the status of clinical trials in Alberta

The COVID-19 Pandemic - A Test of System-Level Physician Wellness
July 15 - For Physicians Only
Describe how the existing system-level approach to physician wellness supported physicians during the pandemic
Identify gaps in the system-level physician wellness supports during the pandemic
Identify strategies for addressing gaps in physician wellness support, anticipating future crisis

Lessons Learned from the Last Three Months
June 24
Describe the impact of public health measures and our preparation for the second wave
Interpret the emerging evidence for anti-virals and disease-modifying therapies
recognize the challenges and timelines for a vaccine
COVID Consequences - The Shadow Pandemic: Impact on the vulnerable family
June 10
Describe the risk of substance misuse in adult and adolescent populations
Summarize screening methods and case finding tools for adult and adolescent populations
Identify the red flags of child abuse within virtual and limited interaction settings
Summarize resources and supports relevant for your patient population
There is no COVID Corner on June 3
From Your Nose to Your Toes: Atypical presentations of COVID-19
May 27
Describe the prevalence and importance of non-respiratory tract symptoms and manifestations associated with COVID-19
Compare atypical presentations of COVID-19 in adults and children
Re-establishing Continuity of Care during COVID-19, Part 2: Priorities and Partnerships
May 20
Recognize the importance of triaging patients for access to care
Summarize practical tips for effective virtual interactions between physicians (Specialist Link, Connect MD, Netcare Advice)
Discuss how enhanced primary care clinical pathways can guide patient management in their medical home
Demonstrate how partnerships between primary and specialist care can lead to improved system integration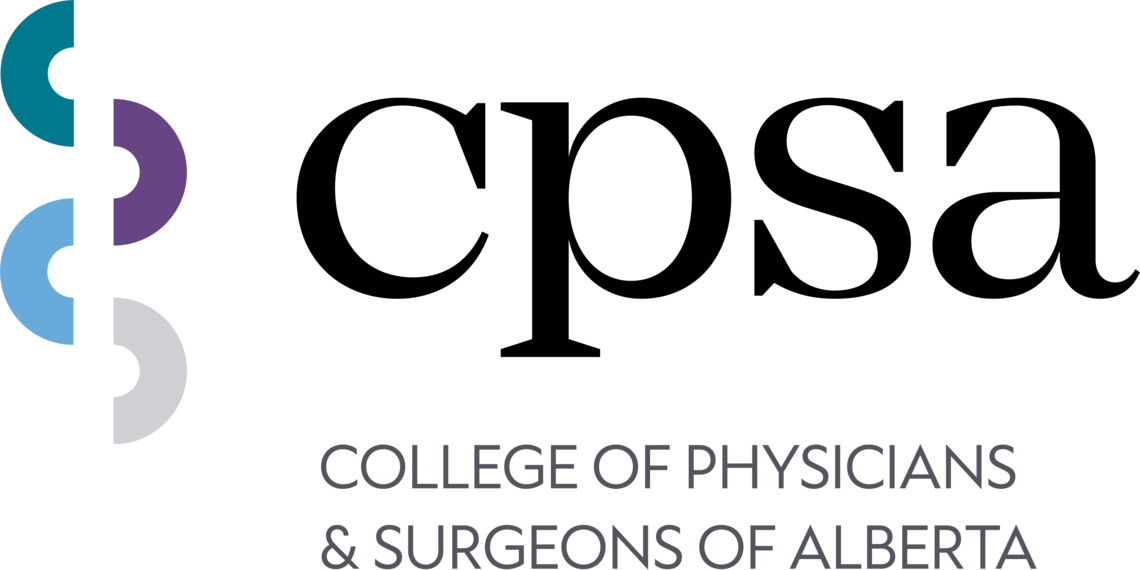 Re-establishing Continuity of Care during COVID-19, Part 1: Planning and Preparation
May 13
Recognize the impact of COVID-19 on the care of patients with chronic conditions
Identify the measures to safely reopen clinics and outpatient diagnostic centres
Summarize practical tips for effective virtual care
Interpret advice from the CPSA and CMPA regarding care during the pandemic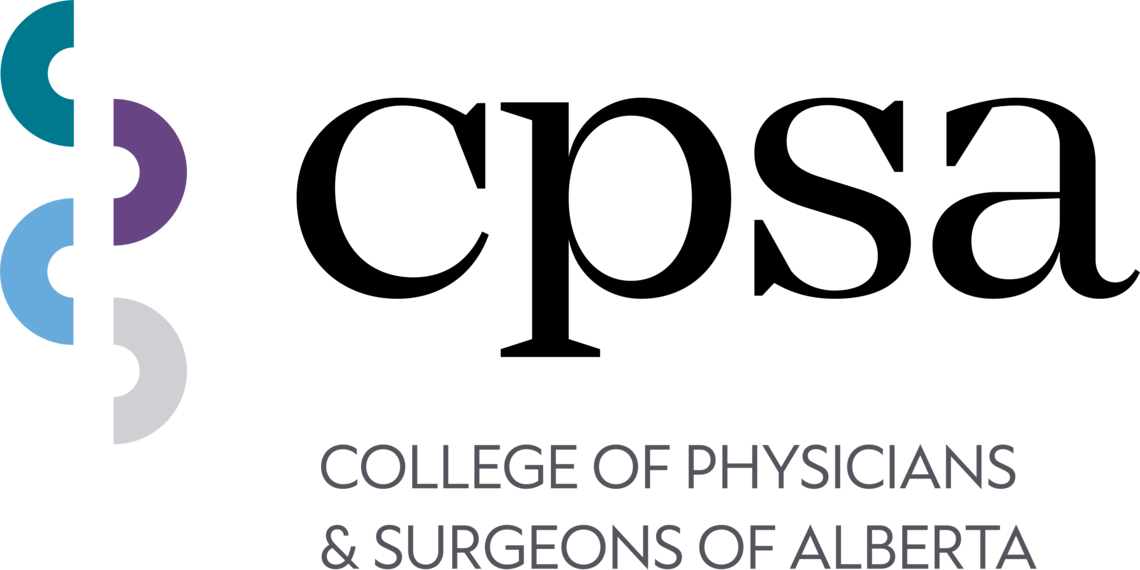 The Critically Ill COVID-19 ICU Patient
May 6
Describe the epidemiology and clinical features of the critically ill patient with COVID-19
Describe an evidence-based approach to diagnostic testing and pharmacologic/non-pharmacologic management options for critically ill patients with COVID-19
Identify issues relevant to the recovery of critically ill patients with COVID-19
Summarize provincial preparedness for coordinating care of a large number of critically ill patients with COVID-19 including rural referrals and integration with large urban centres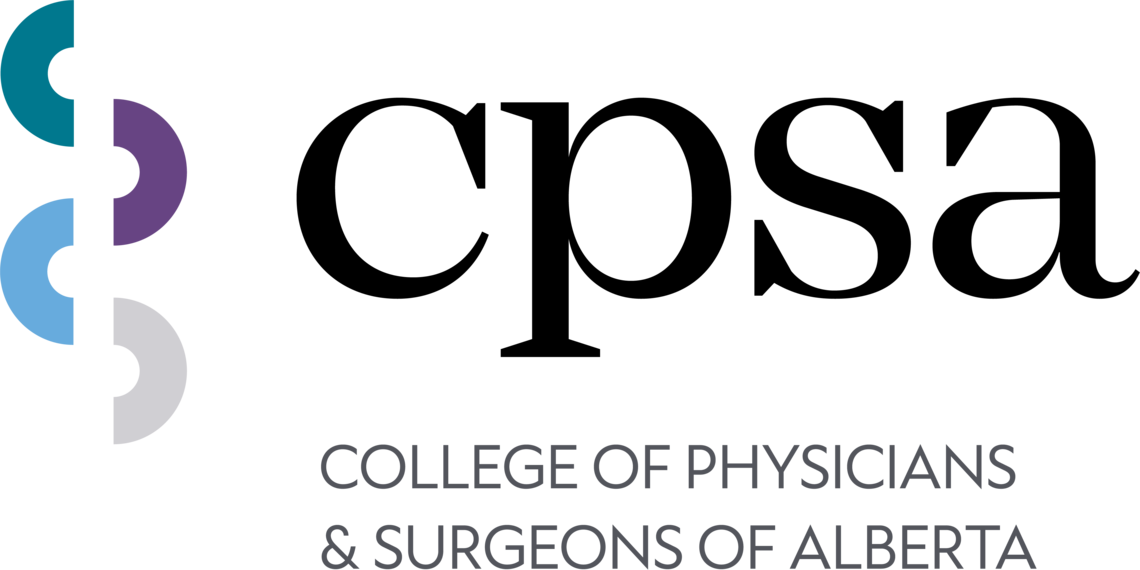 A Comprehensive 360 Approach to Care of the COVID-19 Patient in the Community
April 29
Describe how Public Health strategies can be enhanced through collaboration with Primary Care Networks
Recognize how primary care is foundational for COVID-19 response
Incorporate the Primary Care COVID-19 pathway into proactive management of patients
Identify critical elements of the home to hospital to home journey and how they can be applied in your community
Care of the Hospitalized Patient with COVID-19
April 22
Apply evidence-based knowledge to care for the hospitalized patient with COVID-19
Describe the clinical research studies available for hospitalized patients with COVID-19
Summarize the current MEOC recommendations for care of the COVID-19 patient
Managing Patient Anxiety and Mental Health Decompensation during COVID-19
April 15
Recognize the additional stressors created by the COVID-19 pandemic
Identify clinical levels of anxiety
Summarize strategies for supporting the mental health of patients and their families
Describe the red flags of anxiety and decompensation
Identify resources for patients and families
Goals of Care, Palliation, End of Life Care
April 8
Commit to plan ahead with vulnerable patients and determine Goals of Care Designation that best fits patient's values and is clinically appropriate/available
Describe key ethics considerations regarding the availability and provision of quality end of life care, palliation and Goals of Care Designations during the response to CoVID-19.
Utilize frameworks and just-in-time clinical tools and resources to deliver timely and effective palliative and end-of-life care for patients during the COVID-19 pandemic.
COVID-19: Clinical Updates
April 1
Describe symptoms of COVID-19
Discuss current testing procedures
Summarize current best practice as it relates to treatment
March 18
Summarize current epidemiological data regarding COVID-19
Discuss COVID-19 viral characteristics
Describe COVID-19 prevention and treatment
February 24
Summarize the epidemiology and natural history of COVID-19
Describe the current COVID-19 epidemic and virus characteristics
Describe testing and infection prevention methods currently in use and those being developed
Cite current information on patient treatment and vaccine development
Such a great webinar. Great advice and resources. Thank You.