Student Profile: Sophie H.
Class of 2019, Master of Science - Epidemiology Specialization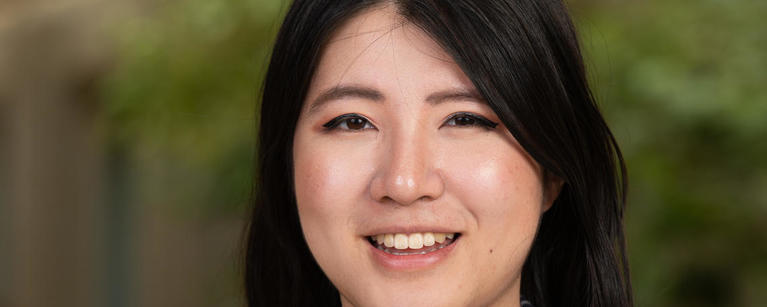 There was so much flexibility to explore my interests, and I feel like I received a fantastic and well-rounded graduate school experience.
What made you decide to pursue a career in Epidemiology? 
"I see epidemiology as being a broad overview of health. It allows you to apply hard skills such as analyzing data sets and using statistical methods, and you can really answer health research questions from a broad overview but also look at individual cases. I think that's really interesting." 
Why did you choose to attend the Department of Community Health Sciences at the University of Calgary? 
"I think Community Health Sciences is a really strong department. It offers excellent training, and a fantastic and supportive research environment. I think if you came into the department with any interest - no matter what area it was in or what kind of project it was - whether qualitative or quantitative - you could find support. You can always find someone who is in that area of research or is willing to take on your project. So I think there's a lot of variety in what you can choose. 
I also think one of the things that really makes the department stand out is that it has a very collegiate environment. Collaboration is so important in research, and I feel like everyone from our peers to our professors to the faculty were all extremely supportive. There was so much flexibility to explore my interests, and I feel like I received a fantastic and well-rounded graduate school experience." 
Did you have any extracurricular involvement? 
"I was able to be involved with the Community Health Sciences Student Executive team, I was the co-chair during my last semester. I was also involved in student governance and with the Hunter Hub." 
In what ways did your time here prepare you for your professional career? 
"You know, when I started the degree, I didn't know exactly what I wanted to do. I always knew I was interested in medicine and research, but I never really knew what my path would be. I really enjoyed biostatistics and things like analyzing data sets, and I wouldn't have known that until I started the program. I think that's something that will carry with me throughout my career. My time there really helped me solidify my interest in research as well." 
How did studying in Calgary affect your opportunities for professional development? 
"I think Calgary is in a really interesting period now. People are trying to grow entrepreneurship and innovation and really trying to cultivate that environment and culture. I think there are a lot of cool opportunities to get involved with that and I think it's a really exciting time to be in this city." 
Looking back, what advice would you give your past self - or to future students starting the program? 
"When I started my program, I didn't know where it would bring me. So I would say - don't rush it. Being a student is a fantastic experience. You have the rest of your life to focus on your career and what you want to do - so just enjoy the process! I think the more unconventional the path is, the more you gain from it. And I'm very glad that I completed my masters before starting medicine!"