The Community Health Sciences Student Executive Team
The Community Health Sciences Student Executive Team (CHSSE) is organized by CHS students for CHS students. CHSSE works to enhance the experience of each and every CHS student by organizing educational and social activities, providing a hub for students' ideas and concerns, and acting as an important advocate and liaison between students and the administration.
2019-2020 CHSSE Leadership
If you need to reach the team, email CHSSE@ucalgary.ca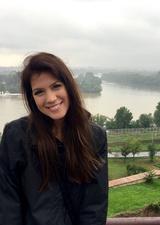 Natalie Wiebe, Co-Chair
Natalie is the 2019-2020 Co-Chair for the Community Health Sciences Student Executive (CHSSE) team. Currently a 2nd year Master's student, her specialization is Health Services Research with a focus on Big Data and prediction modelling for heart attacks. 
On the professional side Natalie works as a Registered Nurse in Cardiology at the Foothills Hospital, a career that allows her to make a difference at a more individual level.
When not studying or working, you'll find Natalie spending time with family and friends, reading a great book, playing the violin or finding a dog to cuddle.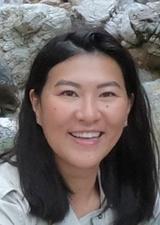 Sylvia Hao, Co-Chair
Sylvia is the 2019-2020 CHSSE Co-Chair. As a second-year epidemiology student, she's been able to build off a strong background in statistics to pursue research interests such as statistical analysis, machine learning and visualizations. 
Grateful to serve as this year's Co-Chair, Sylvia has a simple but important goal - to help increase student engagement and foster student-led communities. Outside of school, you'll find her snowboarding on the slopes, hiking through some of Alberta's great trails, or beating other students at video games.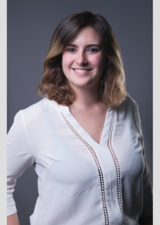 Lucia Otero Varela, VP Marketing and Communications
Lucia is the 2019-2020 CHSSE VP of Marketing and Communications. She's currently studying Health Services Research, writing her MSC Thesis on the Development of a Tool for Assessing Data Quality in the Canadian Hospital Discharge Abstract Database. 
Outside of all things marketing and communications, Lucia loves playing the ukulele, going to the movies or live shows, and dancing.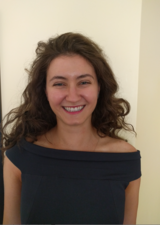 Ann Subota, VP Academic Events
Ann is this year's CHSSE VP of Academic Events. She's a current Leaders in Medicine MD/MSc student, studying in her second year. With a specialization in Health Services Research her work focuses on Epilepsy, Dementia and Epidemiology. 
When not studying or organizing academic events Ann is usually on the tennis courts, or enjoying her other passions: musical theatre and art history.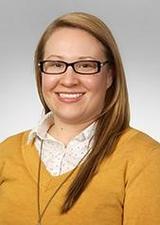 Nikki Stephenson, Treasurer
Nikki is a second year PhD student at Community Health Sciences, and the 2019-2020 CHSSE Treasurer. Specializing in Epidemiology, her research interests centre around maternal and child health, and cohort methodologies. In particular, her doctoral work examines the trajectories of child development of children born preterm to 5 years of age and identify what factors and characteristics influence their learning and behaviour. 
Both on and off campus, Nikki is a dedicated volunteer, working with the All Our Families Study as a research manager. In her free time she loves to spend as much quality time as she can with her husband, daughters and dog.
 
Sadia Ahmed, Secretary
Sadia is the 2019-2020 CHSSE Secretary. As a 2nd year MSc student specializing in Health Services Research, her work aims to understand the experiences and views of patients with advanced colorectal cancer to inform early palliative care in Alberta.
When not studying or conducting research Sadia loves to spend time outdoors, volunteering and eating tacos. 
 
Six months of data-based decision-making key to City of Calgary's pandemic response
World-renowned health and data experts step up to support community in time of need...