Brain-Computer Interface 4 Kids
At BCI4Kids Calgary, we strive to provide children with severe neurological disability access to cutting-edge brain-computer interface (BCI) technology to help them achieve greater independence and quality of life. Our vision is to build and grow a child- and family-centered program to bring BCI technology out of the research laboratory and into the lives of people and children that could benefit from it the most. With the help of our program participants, we are driving forward pediatric brain-computer interface research and development that has the potential to help generations of pediatric BCI users for years to come. Visit our website: www.bci4kids.ca.
Jooay: Locate accessible leisure activities nearby
Jooay is a free app that helps children with disabilities and their families to locate leisure opportunities that are: close to where they are, accessible, suit their needs and abilities, match their preferences, can help them develop and participate in society. Jooay is also a community, to help parents, rehabilitation professionals, educators and community to connect, exchange, and learn from each other. Click here for more information: http://jooay.com/
CPSP Parent Support Group
The Calgary Pediatric Stroke Program support group is for parents and families of children with perinatal stroke and acts as a friendly forum inviting families to share feel good stories as well as other personal experiences. This group aims to empower parents through perinatal stroke education and support. We also aim to provide educational information for family-child dynamic through parent anecdotes and topic driven discussion. Research updates are also presented.
Meetings are held once a month at the Heart & Stroke foundation (Suite 100-119 14th Street N.W.). These groups are very casual and we encourage lots of discussion and questions. New parents are always welcome and many parents with older children with perinatal stroke often attend. Please contact Zeanna Jadavji for more information: zeanna.jadavji@ahs.ca.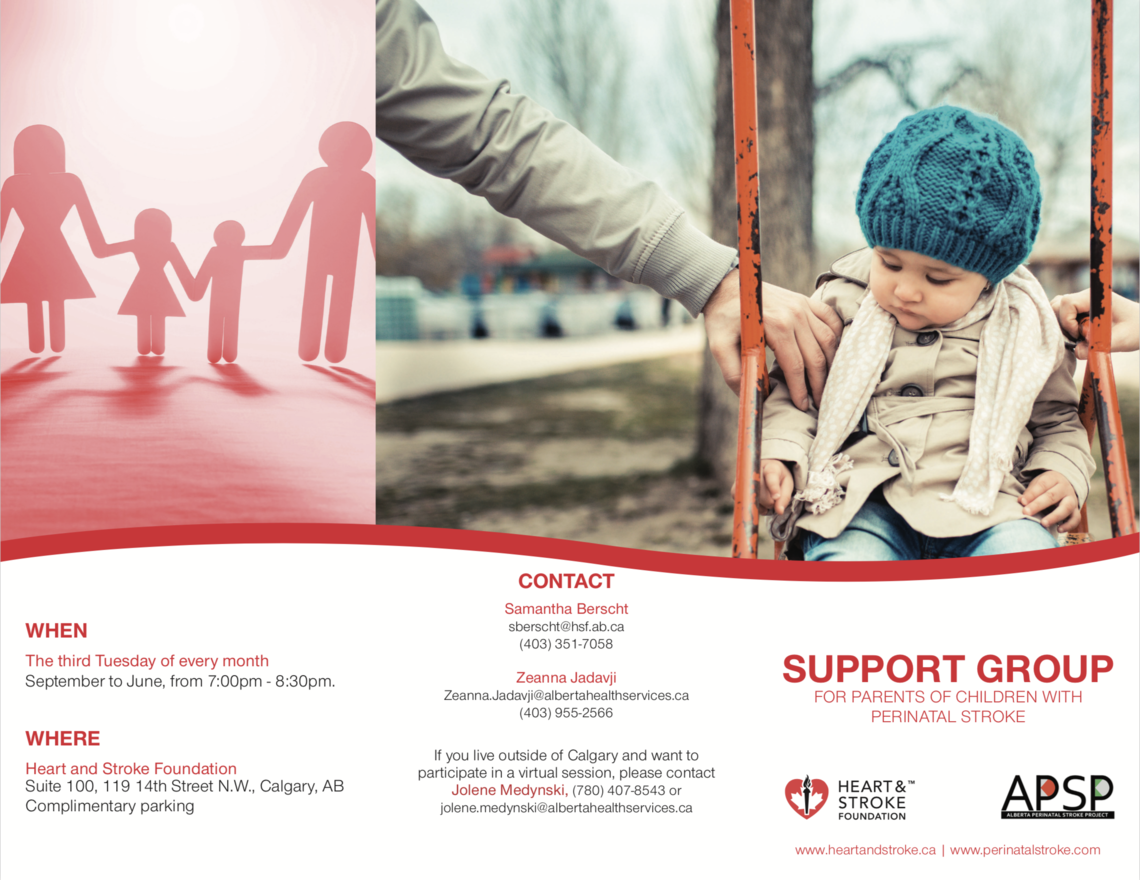 Has your child ever met another child with cerebral palsy? The Calgary Pediatric Stroke Program Peer Support Group is a fun way to meet other kids who have some of the same challenges that yours may have. Child-friendly activities are planned and along with adult supervision, lots of fun is had. Past activities include splatter painting and a Halloween party complete with cookie decorating (and eating). Please contact Zeanna Jadavji for more information on upcoming events: zeanna.jadavji@ahs.ca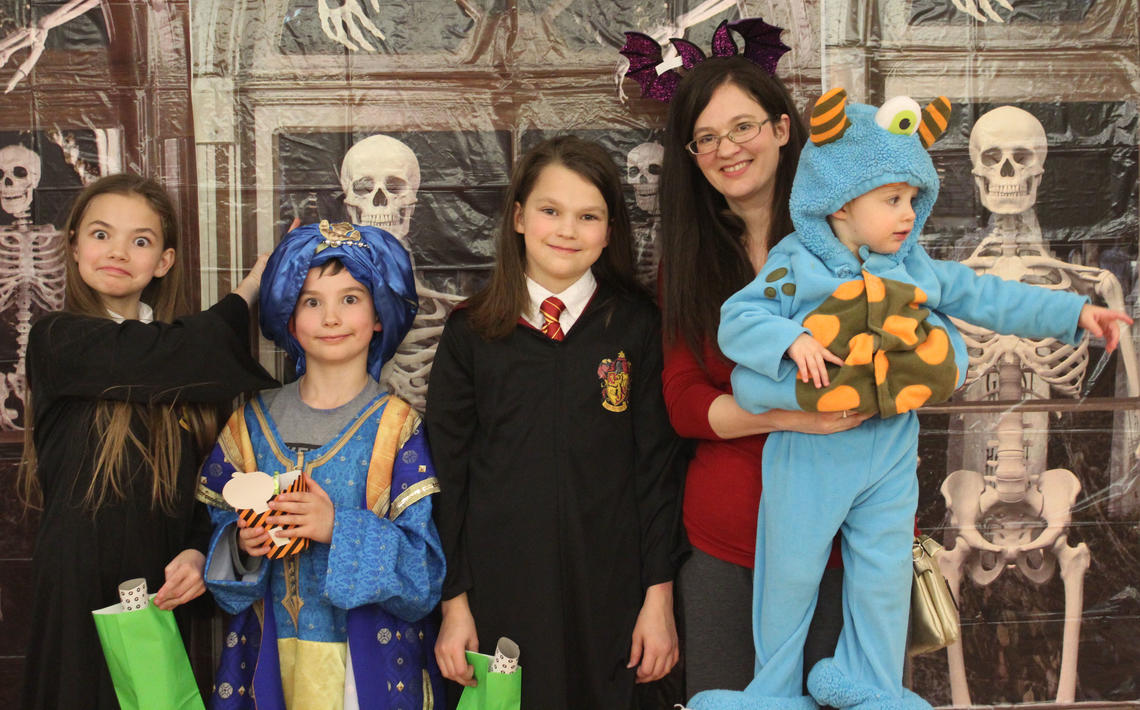 International Alliance for Pediatric Stroke (IAPS)
The International Alliance for Pediatric Stroke (IAPS) is the leading pediatric stroke information and advocacy group. IAPS was established to facilitate collaboration among the many worldwide pediatric stroke communities. Our purpose is to effectively advocate for babies and children who have suffered a stroke. For more information please check the following link: https://iapediatricstroke.org/
ACH Resource Centre: Family to Family Connections
This program helps families connect with other families whose child has been diagnosed with a similar medical condition.  Supportive family members receive orientation, support and encouragement to connect with a requesting family member who needs to talk, ask questions and receive support regarding the health and well being of a child or youth.  For more information about this program check the following link: http://fcrc.albertahealthservices.ca/family/f2f/connect-with-another-family.php
As it is very important that families be carefully selected for matching, we would strongly encourage you to also contact our program to assist in the selection process.
ACH Neurosciences Adolescent Transition Program
This program is geared for teens aged 12-19 years old to assist them in their transition from being a child to becoming an adult. Team members are here to provide teens with information and support regarding transition topics and help them find information, resources and supports in the community. Becoming independent, graduating to adult care, day programs, education, transportation/driving, sexuality, social skills are just a few examples of the information provided on this website to assist youth and families with the transition process. Click here to find out more: http://fcrc.albertahealthservices.ca/transition/
Additional Online Support Resources