Rural Shadowing
Through the shadowing experience, first year students get the chance to see what rural medicine is like by observing a rural doctor. 
The Undergraduate Medical Education (UME) Program is supportive of rural shadowing and recognizes the value to students.  Only Canadian shadowing experiences that are registered in OSLER qualify. Rural skills weekends do not qualify for this recognition.
How to Shadow
If you are aiming for the "Dean's Rural Shadowing Recognition Letter", you must complete +30 hours of rural shadowing between starting medical school in July and by the first day of second year (start of Course 4).
Attend the shadowing lunch
Fill out the below form  by the end of July so we can coordinate your rural experience with RhPAP.
Receive email notifications
Check your inbox for rural shadowing mentorship opportunities 
Complete OSLER approval
For each rural shadowing experience, complete the online approval request.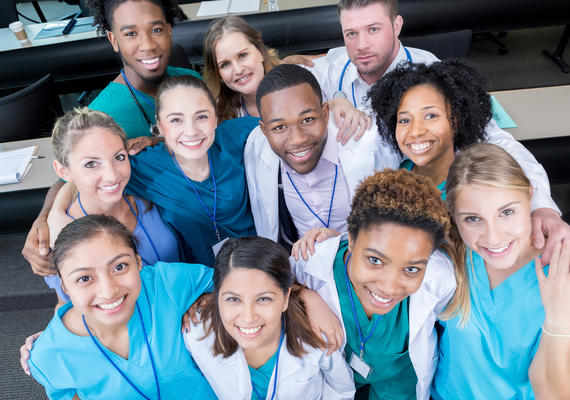 Sign up for Rural Mentorship Shadowing
The Rural Mentorship Program connects first- and second-year medical students with Alberta rural physicians. The opportunity offers these student the chance to observe and learn a diverse and unique range of skills and to practise simple medical procedures.
Mentorship experiences involve the participation of the University of Alberta and University of Calgary Faculties of Medicine and RhPAP.  The University and RhPAP work in conjunction to organize the experience (community, date/time, and physician) and provide liability coverage and funding.