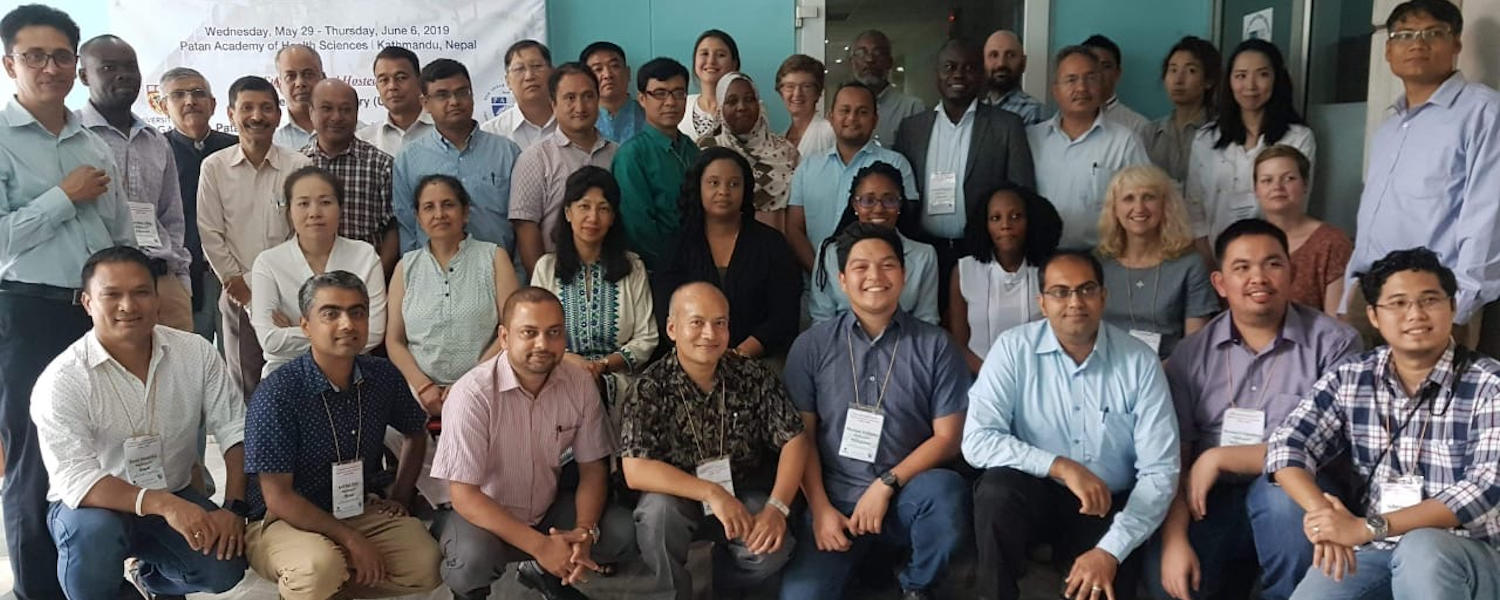 International Institute for Medical Education Leadership (IIMEL)
The International Institute for Medical Education Leadership (IIMEL) is a collaborative project between the University of Calgary and 9 of our lower and middle-income country (LMIC) partner institutions in Tanzania, Uganda, Ethiopia, Nicaragua, Guyana, Laos PDR, Philippines, Nepal and Mongolia. 
The inaugural IIMEL was held in 2018 in Calgary, Alberta. 19 participants from our partner institutions met for two weeks of interactive faculty and leadership development. The goal of the event was to promote dialogue between universities with similar socioeconomic challenges, promote innovative educational processes to meet local needs, and to enhance the role of Cumming School of Medicine faculty in promoting a network of support and mentorship for local education quality improvement projects.
In 2019, IIMEL was held at the Patan Academy of Health sciences (PAHS) in Kathmandu, Nepal. The institute successfully hosted and jointly delivered interactive workshops on competency based medical education, focusing on the challenges and implementation strategies from the LMIC paradigm. PAHS also delivered the curriculum on community engaged learning including overnight site visits to community health centres and rural primary hospitals. The medical education topic areas of focus were based on evaluations form the previous year and a needs assessment completed in December 2018. Competency based medical education and community engaged learning are areas that PAHS has successfully made curricular innovations. 
The first Africa Regional IIMEL was held at the Catholic University of Health and Applied Sciences in Mwanza, Tanzania in 2019. Along with our colleagues from the Mbarara University of Science and Technology, the conference included interactive workshops focused on competency based medical education, teaching and assessment, as well as simulation.
IIMEL encourages south-south linkages and medical education leadership. Enabling partner universities in LMIC to present their curricular successes and innovations can lead to quality improvements in medical education for our other institutional partners and for the Cumming school of Medicine. Planning for future IIMEL conferences will aim to capitalize on the benefits of hosting IIMEL at our LMIC partner sites.