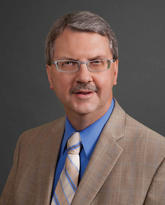 William Fletcher
Professor of Neurology
Neuro-Ophthalmology
Biography
Dr. William Fletcher is a Professor in the Departments of Clinical Neurosciences and Surgery, Associate Head of the Division of Neurology and past Director of the Neurology Residency Program, University of Calgary (U of C) and Alberta Health Services.
Dr. Fletcher obtained his medical degree from the University of Manitoba in 1975, and was a neurology resident at the U of C from 1978 to 1983. He obtained specialist certification, becoming a fellow of the Royal College of Physicians and Surgeons of Canada in 1983 and a diplomat of the American Board of Psychiatry and Neurology in 1984. From 1983 to 1986, he was an Alberta Heritage Foundation Medical Research (AHFMR) Fellow and completed fellowships in Neuro-Ophthalmology and Neuro-Otology at the Universities of Toronto, California (San Francisco) and Johns Hopkins. Dr. Fletcher was an AHFMR Clinical Investigator from 1986 to 1993 and was the Neurology Residency Program Director at the U of C from 1996 to 2009.
Dr. Fletcher also works out of the Neuro-Ophthalmology Clinic at the Rockyview Eye Clinic. He provides diagnosis and treatment to patients from Calgary and Southern Alberta who suffer vision problems caused by disorders of the brain or nerves. He also is co-director of the Neurovestibular Program at the South Health Campus and holds a monthly clinic for patients with vertigo.
Dr. Fletcher's clinical research interests focus on neuro-ophthalmology and neuro-otology, comprising disorders of eye movement, visual function and inner ear function. Current projects include a multicentre study of idiopathic intracranial hypertension and a study of the effectiveness of low-dose prednisone for ocular myasthenia gravis. He is also collaborating with Drs. Geoffrey Melvill Jones and Beth Lange to investigate the ability of a novel body positioning device to detect utricular dysfunction.
Dr. Fletcher is Chair of the Neurology Specialty Committee of the Royal College of Physicians and Surgeons of Canada and is a past Examiner in Neurology for the Royal College. Over the years, he has won a number of awards, including the Resident Well-Being Award, Professional Association of Residents of Alberta and Certificate of Merit Award from the Canadian Association for Medical Education.