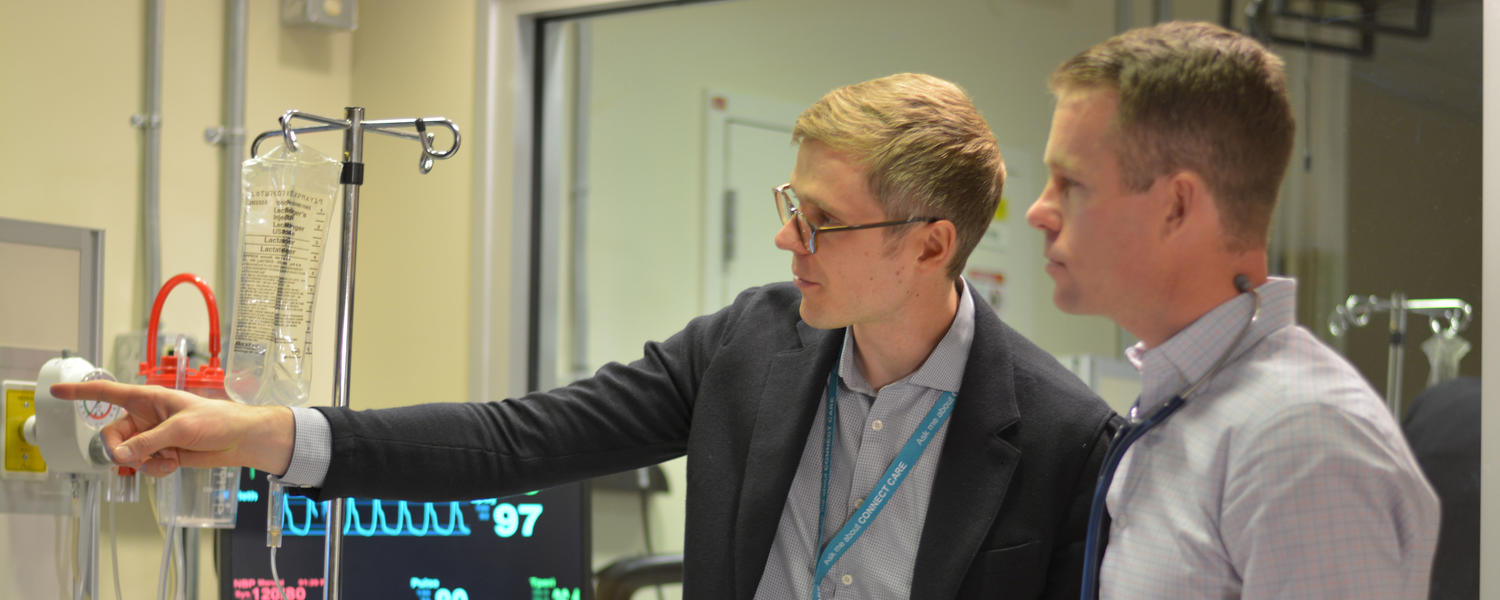 The Department of Clinical Neurosciences is highly academic, composed of over 100 Faculty members, and is organized into the Sections of Neurology, Neurosurgery, Physical Medicine & Rehabilitation and Translational Neuroscience. Each clinical section has strong residency training program as well as multiple fellowships. 
Many primary members are also members of the Hotchkiss Brain Institute. Inpatient and outpatient services, including neurosurgical services for adults and children, are provided at the Foothills Medical Centre, the Rockyview General Hospital, the Alberta Children's Hospital and the New South Health Campus. Outpatient and consultation services are provided at the Tom Baker Cancer Centre and the Peter Lougheed Centre. Research programs are based at Foothills Hospital, Cumming School of Medicine and Tom Baker Cancer Centre, especially in partnership with the Hotchkiss Brain Institute, Southern Alberta Cancer Research Institute and the Institute of Maternal and Child Health.
Clinical Neurosciences is one of 20 academic Departments in the Cumming School of Medicine and one of 14 Regional Clinical Departments of Alberta Health Services in Calgary. Regarding research and education, the department head of clinical neurosciences reports to the dean of medicine.
For patient care and clinical service delivery issues, the Department Head of Clinical Neurosciences reports to the Zone Medical Director, Calgary Zone of Alberta Health Services. For academic recruitment, training, research development and support, the Department Head of Clinical Neurosciences works with Cumming School of Medicine, and closely with all its Institutes, especially the director of the Hotchkiss Brain Institute.
Departmental affairs are conducted by two senior committees: the Academic Executive Committee, which is chaired by the Department Head, and by the Clinical Executive Committee, which is co-chaired by the Director of Neurosciences and Trauma of Alberta Health Services and the Department Head of Clinical Neurosciences.
We Provide:
Undergraduate and postgraduate medical education
Royal College of Canada approved residency training programs in neurosurgery, neurology and physical medicine and rehabilitation
Clinical skill development to nurses and to other health professionals
Teaching to graduate students and postdoctoral research fellows
A multidisciplinary team-based approach in areas such as stroke care, epilepsy, movement disorders, spinal disorders and many others.