Clinical Neuroscience News...
How Health Research Works
ESCAPE-NA1 trial leaders talk about results
Deep Brain Stimulation study life-changing for patient
A study published in The Lancet Psychiatry by co-authors Dr. Raj Ramasubbu and Dr. Zelma Kiss included patient Beth MacKay – who says she can now "see the whole world" after a lifetime of battling depression.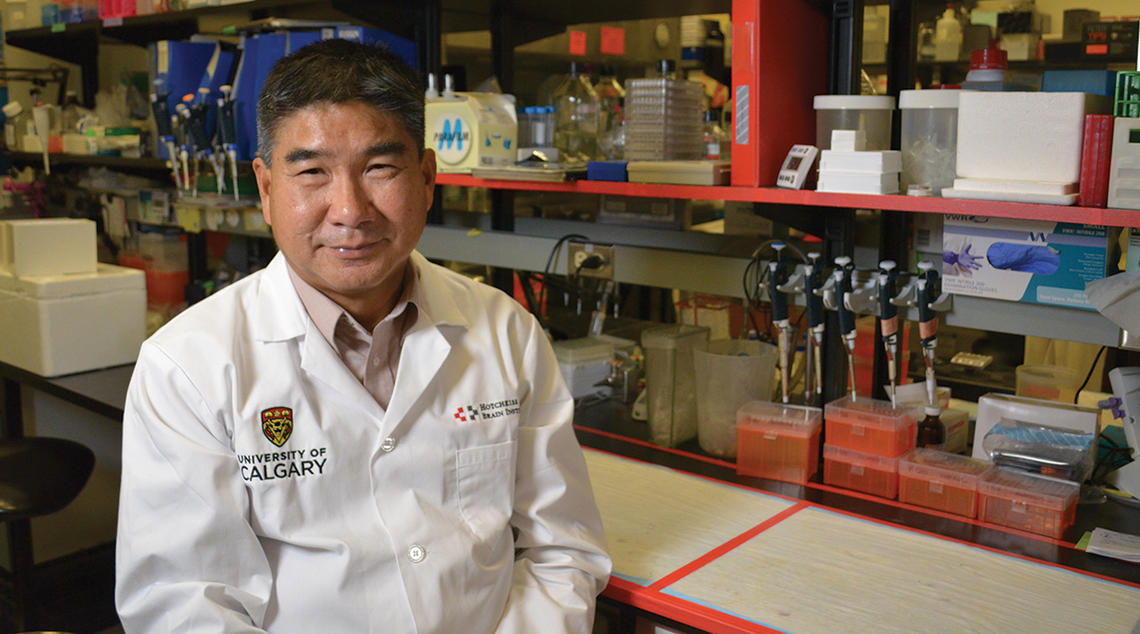 Killam Award for Dr. Wee Yong
Dr. Wee Yong, Section Head of Translational Neurosciences, has been awarded the 2019-2020 Killam Research Excellence Award for a "lifetime of work" in the field of multiple sclerosis.
Study highlights importance of specialized care for epilepsy patients
Congratulations to DCNS members Dr. Samuel Wiebe and Dr. Colin Josephson and the epilepsy team on their paper linking specialized patient care with a lower risk of premature mortality in epilepsy patients. Another reason why our Comprehensive Epilepsy Program is so important!
Neurologist combines clinical care with groundbreaking research
Neurosurgeons win TENETi2C competition
Congratulations to Dr. John Wong and Dr. Alim Mitha on their startup Fluid Biotech winning the TENETi2C competition on June 7. The company took home the $100,000 grand prize and $40,000 worth of consulting time that will be used to commercialize their innovative stent for use with brain aneurysms.
The TENET Innovation to Commercialization program provides funding and training to University of Calgary researchers, clinicians, postdocs, graduate students and staff to transform their health research into a commercial product.

Caring, Educating, Innovating. Together.

By building healthy teams, collaborating with patients, outstanding care providers, researchers, educators and health care administrators, the Department of Clinical Neurosciences will provide compassionate, equitable, and high-quality care to people dealing with neurological problems. While doing this, we will constantly strive to learn and to improve.