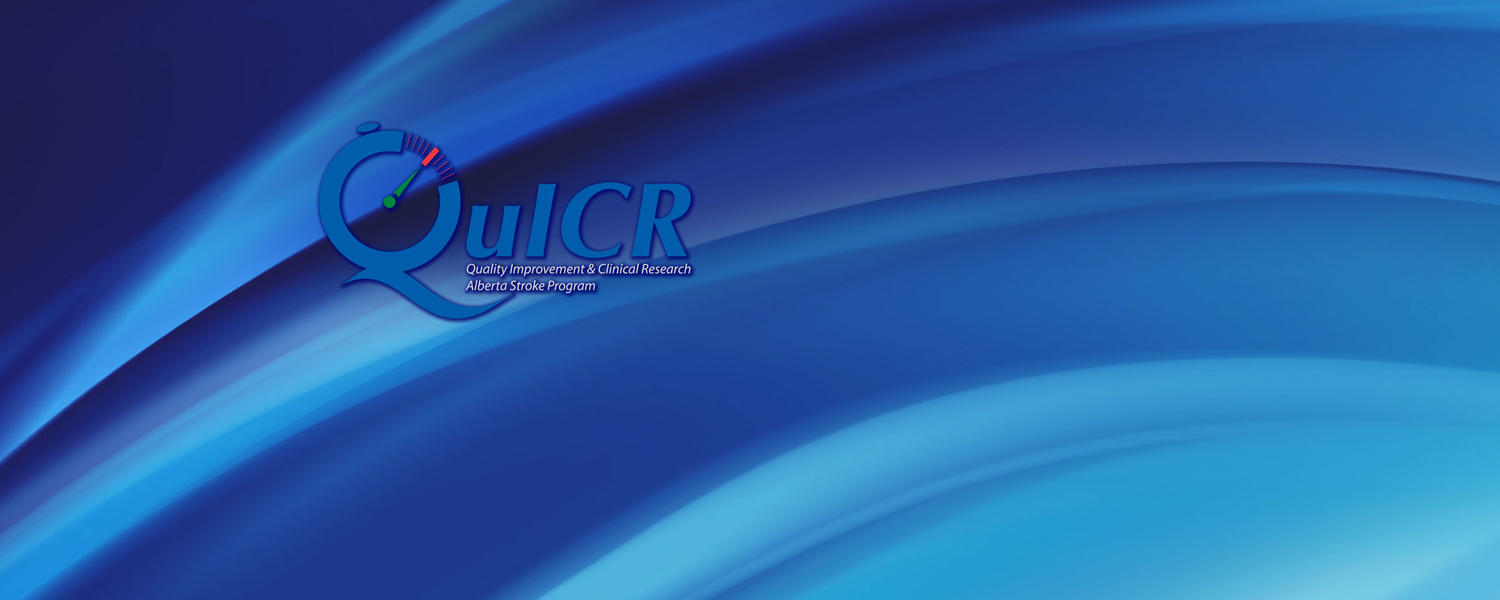 Quality Improvement & Clinical Research
Alberta Stroke Program
QuICR is an AIHS Collaborative Research and Innovations Opportunities (CRIO) Team grant. QuICR is a pan Alberta stroke program that aims to improve stroke outcomes through rapid clinical and neurovascular imaging evaluation combined with fast treatment.  We will focus on acute stroke (first 12 hours) and acute TIA/minor stroke (first 24 hours).  There are three main components to this program:
A clinical stroke registry that captures all treated acute stroke patients in Alberta
Province-wide quality improvement and knowledge translation process focusing on access to care and speed of treatment
Various clinical research projects that lead to new clinical innovation towards the main foci of this program
A key pillar of the QuICR initiative is Education.  We have set-up exciting opportunities and scholarships for trainees, which includes summer students, graduate students, clinical fellows, postdoctoral fellows, and residents.  We are also developing an eLearning course for all professionals that are part of the care team for acute stroke patients.
Door-to-Needle Quality Improvement Initiative
QuICR has started on improving the Door-to-Needle (DTN) times across Alberta.  We have an aggressive target to reduce the median DTN time to 30 minutes, and to have 80% of all patients treated within 60 minutes.
QuICR's Door-to-Needle Improvement Initiative by Dr. Michael Hill, Principal Investigator