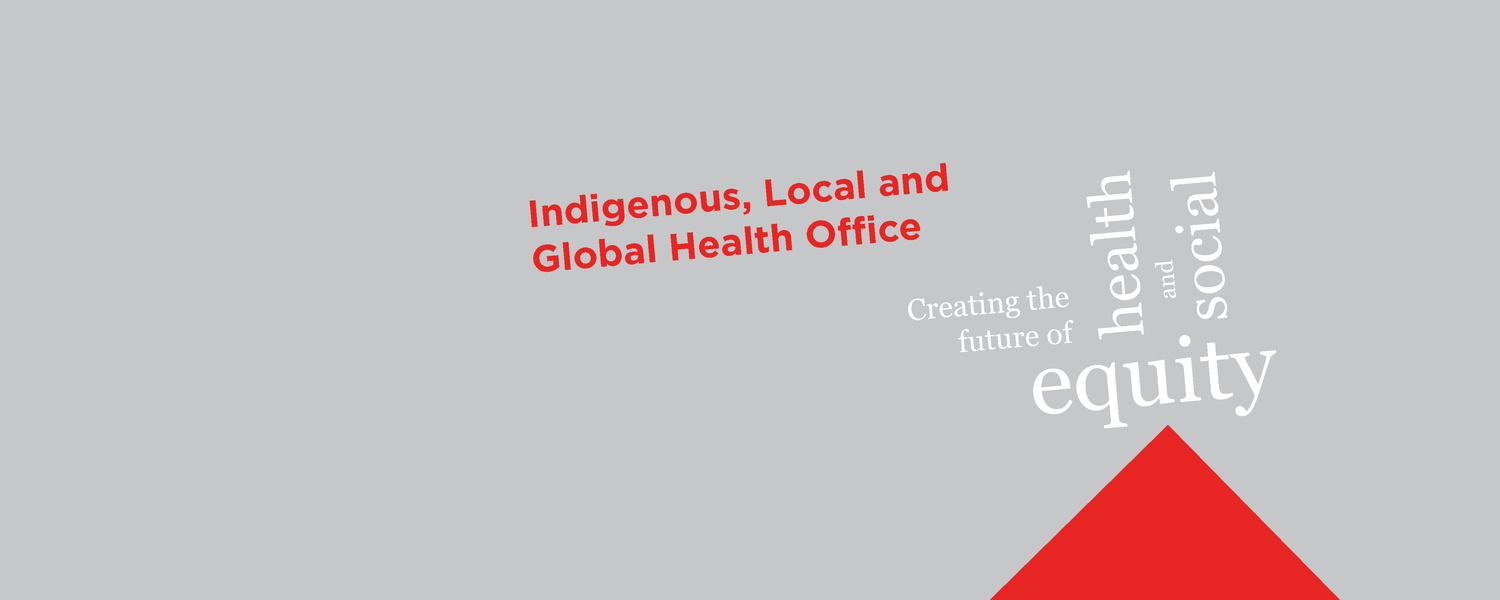 Engage with us - Faculty and staff
Enabling effective partnerships with communites
Are you at UCalgary faculty or staff member looking to get more involved in health equity projects, research or education? Are you already involved in these types of community engagement activities and are seeking to connect more effectively with university resources or community partners? 
Our office is able to provide UCalgary faculty and staff with the knowledge, guidance and insights needed to build effective partnerships with community groups and initiate new research, education, or service partnerships. Whether you're already deeply involved with the community or are just getting started, we're here to help.
How we help faculty and staff:
The support we offer faculty and staff is intended to empower efforts and help to form deeper, more effective relationships with communities. By doing so, we're able to ensure that teaching, research and engagement initiatives constructively allow for collaboration that leads to meaningful community impact, while promoting scholarly rigor and utilization of best practises.
We can help you access and align resources to turn your ideas into reality.
We can help you better listen to the voices of the communities you wish to engage, ensuring your work aligns with current community needs.
We can provide operational knowledge and insights from our experience to empower your efforts.
We can connect you with community partners, organizations and stakeholders. 
We can help you build relationships with Indigenous, Local and Global community groups. 
With a wide range of expertise, our staff are your resource - providing the knowledge needed to make a real difference through your community engagement/health equity work.
Examples of how we can help:
Consultations
Our office is able to offer consultations that address your research, community engagement and operational needs as required. We can meet with you to offer advice on a community-campus project or initiative, provide feedback on potential partnerships and even help evaluate proposals. We leverage our relationships across the CSM and within our partner communities to help you do work that aligns with our mission to enhance health equity among populations in vulnerable settings. 
Facilitations and connections
We help facilitate connections between you and internal or external partners to help answer questions, address operational hurdles and enhance your health equity building efforts. Previous facilitations have focused on strategic initiative planning, collaborative consensus building, and more. In addition, we are able to draw from our extensive networks to connect you to experts and resources you need, and can help you foster and facilitate the development of project-based or long-term partnerships. 
Capacity building
We can help empower your project or initiative by building its capacity. Depending on your needs - our office can play a small or large role to help you access funding resources, connect you to potential operational partners or link your initiative to one of our office's existing programs. We can also offer technical assistance for projects, drawing on our extensive experience coordinating health-equity building initiatives with multiple stakeholders across the globe. 
Training
Our office is proud to facilitate training and educational opportunities for staff and faculty on various topics, including how to build collaborative and ethical beneficial partnerships with community partners, other academic institutions, and providers in ways that promote effective engagement to address health inequities.
Below are some of the most common ways that you can further embed community engagement in your research and education activities, or get involved with the Indigenous, Local and Global Health office.